Aspire Planning Associates
Financial Advisor
Aspire Planning Associates
Financial Advisor
As a fee-only financial planner, my focus is to offer unbiased financial advice to help you achieve your life goals.
- Evor Vattuone, CFP®, EA
Fee-Only Financial Planners serving the Greater Bay Area, in Cupertino, San Mateo & Walnut Creek, CA areas.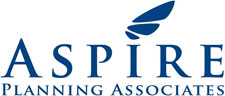 Evor Vattuone is a
Walnut Creek, CA fee-only financial planner
. Aspire Planning Associates provides comprehensive and objective financial planning to help clients organize, grow and protect their assets through life's transitions. As a fee-only, fiduciary, and independent financial advisor, Evor Vattuone is never paid a commission of any kind, and has a legal obligation to provide unbiased and trustworthy financial advice.
We are a firm of 4 partners, all Certified Financial Planners (CFP®), we also have an Enrolled Agent, and can prepare tax returns for our clients. We practice comprehensive financial planning, preferring to consider our clients entire financial lives, from budgeting, retirement planning & financial goal setting, tax analysis, real estate analysis, estate planning, investment management, and many other areas.
Qualifications and Associations
CFP® (CERTIFIED FINANCIAL PLANNER) professional
Our Firm Employs a Full-Time Enrolled Agents (EA) and registered tax preparers to do Tax Planning and Analysis and preparation of tax returns for individuals who are also clients.
Active President of the Financial Planning Association (FPA) - Silicon Valley Chapter.
Over 60 combined years of experience successfully managing investments and financial planning.
Additional qualifications include:
Registered Investment Advisor (RIA) with the SEC/FINRA, State of California.
NAPFA Member Firm.
3 Locations throughout the Bay Area - Walnut Creek, Cupertino, and San Mateo.
Evor Vattuone is a Member of the National Association of Personal Financial Advisors
The National Association of Personal Financial Advisors (NAPFA) is the country's leading professional association of Fee-Only financial advisors - highly trained professionals who are committed to working in the best interests of those they serve.
NAPFA members live by three important values:
To be the beacon for independent, objective financial advice for individuals and families.
To be the champion of financial services delivered in the public interest.
To be the standard bearer for the emerging profession of financial planning
Philosophy and Approach
"Make things as simple as possible, but no simpler." Albert Einstein
At Aspire, we commit to providing you with the highest quality financial advisory and money management services to give you the best chance to achieve and maintain your goals.
Through personal attention and with a systematic and disciplined approach, we customize a plan that aligns with your specific needs. Our advice is based on time-tested and proven strategies backed up by sound, credible research that is clearly and understandably explained.
The Aspire Approach
Getting Acquainted: In our initial meeting, we'll define our services, discuss expectations and together determine whether Aspire is ideally suited to meet your needs.
Understanding Your Goals: We gain a detailed understanding of your personal and financial short- and long-term goals, needs, and priorities.
Comprehensive Assessment: We then gather the appropriate information and documents relevant to interpreting and analyzing your current financial situation, including assets, liabilities and cash flow, current insurance coverage, investments and/or tax information, etc.
Presentation of Recommendations and Strategies: Based on our comprehensive assessment, Aspire will develop and present our financial planning recommendations and/or asset allocation strategies aligned with your goals and risk / return objectives.
Implementation and Monitoring: These recommendations are then implemented and systematically enhanced through proactive management. Our continuous and dynamic monitoring of your plan will ensure the best chance to achieve and maintain your goals.
Fee-Only, Fiduciary, Independent:

Three Important Criteria to Consider When Choosing a Financial Advisor.
Specialties
Comprehensive Financial Planning
Retirement Income Planning
Investment Management
College Education Planning
Tax Planning
Ideal Clients
Retirees and Near Retirees
Growing Families
Business Owners and Executives
Sudden Money Situations
Novice Investors
Working Together
In-Office Meetings
Virtual Meetings
Clearly Defined Fees
No Product Sales
Complimentary Initial Consultation
Professional Designations & Affiliations
Office Locations:
1535 N. Main St.
Suite 210
Walnut Creek, CA 94596

1900 S. Norfolk Street
Suite 350
San Mateo, CA 94403

19925 Stevens Creek Blvd
Suite 100
Cupertino, CA 95014