I specialize in helping professionals make better financial decisions related to equity compensation.
- Gabriel Kaplan, CFP® CPA
Fee-Only financial planner located in New York, NY, serving clients locally and across the country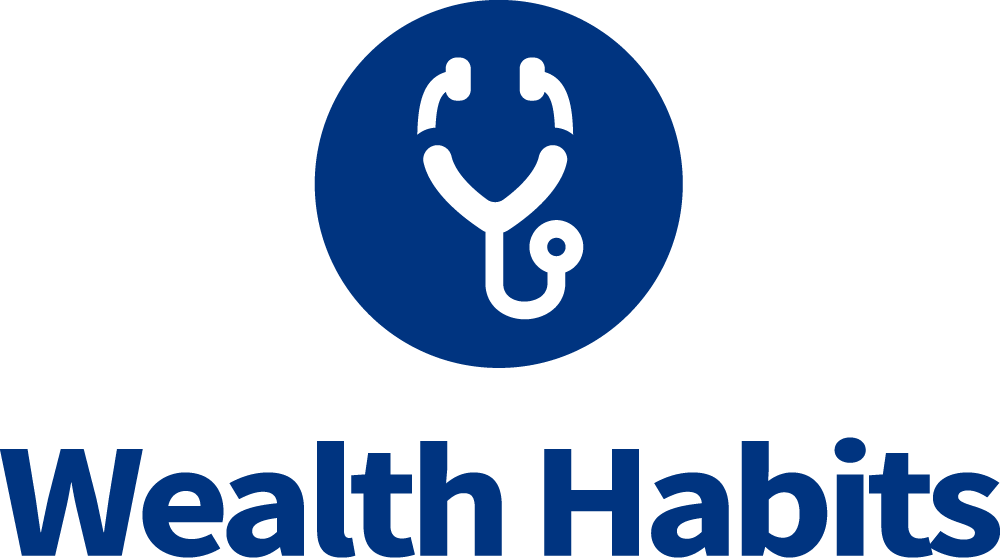 Gabriel Kaplan is a New York, NY fee-only financial planner. Wealth Habits provides comprehensive and objective financial planning and asset management to help professionals make better financial decisions related to stock and equity compensation, including Incentive Stock Options (ISOs), NQSOs, RSUs, ESPP, and their 401k. As a fee-only, fiduciary, and independent financial advisor, Gabriel Kaplan is never paid a commission of any kind, and has a legal obligation to provide unbiased and trustworthy financial advice.
I am Gabriel Kaplan, the founder of Wealth Habits, and I'm passionate about helping people make good financial decisions so they can achieve the life of their dreams…
How it all started…
I graduated from college with an engineering degree and went to work for Merrill Lynch's investment banking division.
I was really happy in my career and had no plans to leave it—but there are some parts of life we can't control. The downturn in the economy hit my industry hard. In 2008, just a few months after starting my job, I was transferred to London.
I eventually returned to New York, and ended up working for a firm that helped high net worth clients allocate capital into alternative investments and then transitioned to KPMG (Taxes) and later on to Deloitte (Consulting).
In 2010, I founded Derastone LLC (the parent of Wealth Habits), a financial planning and investment advisory firm that helps clients better handle their financial concerns. Meeting financial goals not only means understanding what financial tools are available but also having the will and grit to make certain choices to position one for success. I help my clients make those choices and stick to them by changing certain behavioral habits.
As for my formal background, I have an engineering degree from UPenn, a Masters in Business Taxation from USC, and an MBA from NYU Stern.
I live in New York City with my wife who happens to be a physician with a specialization in adult epilepsy. Before attending college and settling in New York, I grew up in Sweden & Uruguay and was raised by parents who instilled in me, among many other things, principles of hard work, frugality and entrepreneurship.
Gabriel Kaplan is a Member of the National Association of Personal Financial Advisors

The National Association of Personal Financial Advisors (NAPFA) is a leading professional association of Fee-Only financial advisors - highly trained professionals who are committed to working in the best interests of those they serve.
NAPFA members live by three important values:
To be the beacon for independent, objective financial advice for individuals and families.
To be the champion of financial services delivered in the public interest.
To be the standard bearer for the emerging profession of financial planning.
Wealth Habits is an independent fee-only financial advisory firm in New York City. In a nutshell, we help our clients plan for the financial impact of major life events, so that they are prepared for life's biggest moments. Such an approach has helped our clients live a more fulfilling life. Our financial services include investment management and integrated financial planning. While our specialty is all things for a starting physician — we help physician families get organized financially.
OUR MISSION
Wealth Habits is on a mission to transform the way financial advice is delivered to physicians, building a collaborative relationships and bridging the knowledge gap by leveling the playing field. Because everyone deserves an equal chance to succeed after several years of training.
We saw a need to democratize access to financial planning among physicians. Software has been able to make financial planning easier and better for more people but the financial industry hasn't evolved to help those that need it the most. We're here because physicians deserve to live secure and rewarding lives.
Wealth Habits was founded by Gabriel Kaplan, a fee-only advisor and solopreneur, where he provides physician-specific financial advice at a fair price.
Fee-Only, Fiduciary, Independent:

Three Important Criteria to Consider When Choosing a Financial Advisor.
Specialties
Investment Management
Tax Planning
Employee stock and equity compensation (ISOs, NQSOs, RSUs, ESPP, etc.)
Ideal Clients
Business Owners and Executives
Employees & Founders with stock and equity compensation
Liquidity Event Situation
Working Together
Virtual Meetings
Clearly Defined Fees
Complimentary Initial Consultation
Professional Designations & Affiliations
Office Locations:
303 E 83rd Street
#15B
New York, NY 10028