West Financial Services
Vice President, Relationship Manager
West Financial Services
Vice President, Relationship Manager
As a fee-only financial planner, my focus is to offer unbiased financial advice to help you achieve your life goals.
- Glenn Guard, CFA®
Fee-Only financial planner located in McLean, VA, serving clients locally and across the country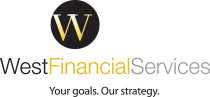 In 2022, we celebrate West Financial Service's 40th Year!
Glenn Guard joined West Financial Services in 2021 and has more than 20 years of experience providing a wide range of investment management, consulting and financial planning services for clients from all walks of life. His clients have included high-net-worth and ultra-high-net worth families, pension funds, foundations, endowments, business owners, and retirees.
Glenn began his career on Wall Street where he worked his way up to become a vice president and senior stock analyst. He has also served as a portfolio manager for large institutional investors and as a partner and chief investment officer of a private investment management firm. Glenn has appeared on CNBC and Bloomberg and has been quoted frequently in publications including the Wall Street Journal, Barron's, Kiplinger's, The New York Times, The Washington Post, The LA Times, MarketWatch and TheStreet.com. Over the years, Glenn has found that his most fulfilling work has been when he partners with families to navigate not only their investments, but all facets of their financial life to achieve their long term goals.
A CFA Charterholder, Glenn holds an MBA from Johns Hopkins University and a Bachelor of Science degree in Business Administration from American University. He is a member of the Washington, DC, CFA Society and previously served on the Investment Committee for the Lake Taylor Transitional Care Hospital Foundation.
Glenn lives in Alexandria, Virginia, and enjoys spending time with his wife and three children, traveling internationally, trying new foods, exercising so he can keep trying new foods, and anything outdoors.
At West Financial Services, we have spent 40 years building a firm dedicated to taking a conservative and ethical approach to growing and protecting our clients' wealth and prosperity. Since our inception in 1982, we have provided financial services on a fee-only basis, acting as a fiduciary for our clients. Each member of our team fully embraces the importance of this role and what it means for our clients. We bring planning excellence, investment discipline and personal service to everything we do.
Though every client is different, there is a common theme – they come to us when they are in need of support and coordination of various facets of their financial lives.
Whether issues relate to retirement, inheritance, divorce or job loss, we strive not only to protect clients' wealth, but to provide guidance and education, as well as a sense of control and ownership of the decisions they make.
Though wide ranging in background and ages, our clients are primarily accomplished professionals who have built their wealth through business ownership, strong saving habits and long careers.
Clients may be risk takers in their businesses, but tend to be moderate to conservative risk investors. They are looking to us as consultants who can bridge the gap between their work lives, existing personal investment and retirement assets, and their future cash flow, retirement and estate needs.
In all cases, we collaborate with clients' professionals or specialists, or make introductions for clients when necessary. We take a positive, proactive and consultative approach to understanding the needs and desires of each individual client or family. Our goal is to anticipate obstacles and identify opportunities for our clients so that they have time to incorporate changes that create their best possible future.
Fee-Only, Fiduciary, Independent:

Three Important Criteria to Consider When Choosing a Financial Advisor.
Specialties
Comprehensive Financial Planning
Retirement Income Planning
Investment Management
College Education Planning
Tax Planning
Ideal Clients
Retirees and Near Retirees
Growing Families
Business Owners and Executives
Sudden Money Situations
Novice Investors
Working Together
In-Office Meetings
Virtual Meetings
Clearly Defined Fees
No Product Sales
Complimentary Initial Consultation
Professional Designations & Affiliations
Glenn Guard is a holder of the right to use the Chartered Financial Analyst® designation

The CFA Program is the most respected and recognized investment management designation in the world with less than 200,000 charterholders globally.

This advisor has earned the Chartered Financial Analyst® designation (CFA® charter) by passing all three of the CFA exams and gaining relevant industry experience, demonstrating their mastery of the investment analysis and decision-making skills most needed in the global investment management profession.

Glenn Guard is a Member of the CFA Institute

The CFA Institute is a global, not-for-profit organization comprising the world's largest association of investment professionals. With more than 170,000 members and 150 regional societies around the world, the organization is dedicated to developing and promoting the highest educational, ethical, and professional standards in the investment industry.
Office Locations:
2010 Corporate Ridge Road
Suite 530
McLean, VA 22102