First Financial Consulting
Partner, Financial Advisor
First Financial Consulting
Partner, Financial Advisor
As a fee-only financial planner, my focus is to offer unbiased financial advice to help you achieve your life goals.
- Gregory Welborn, MBA
Fee Only Financial Planning and Investment Management Firm Located in Pasadena, CA and Serving Clients Nationwide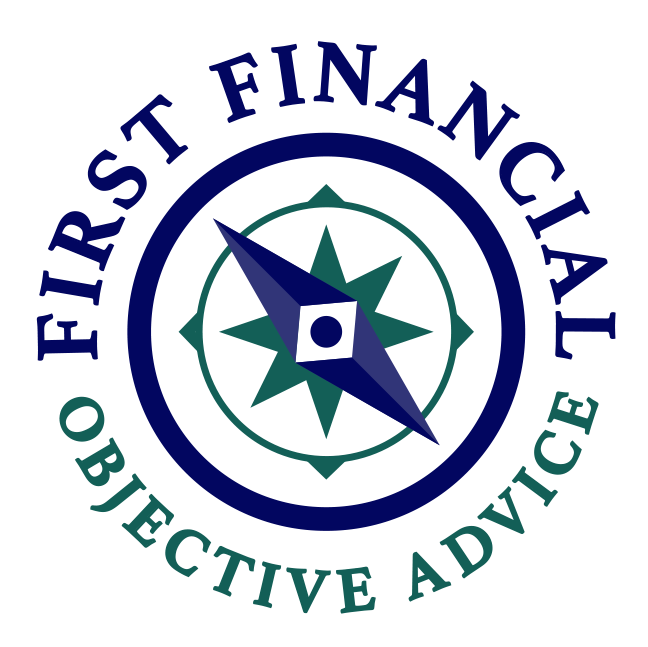 Gregory Welborn is a Pasadena, CA fee-only financial planner. First Financial Consulting provides comprehensive and objective financial planning to help retirees, near retirees, families and early career professionals organize, grow and protect their assets through life's transitions. As a fee-only, fiduciary, and independent financial advisor, Gregory Welborn is never paid a commission of any kind, and has a legal obligation to provide unbiased and trustworthy financial advice.
Gregory Welborn is a partner at First Financial Consulting. He joined the firm in 1991 and has extensive experience in investment consulting and tax planning. Greg was a pioneer in the development of investment consulting services for individual investors. As a respected authority on personal financial issues, he has assisted Kiplinger's Personal Finance magazine with their annual "Jump-Start Your Retirement Planning Days" event and has lectured extensively.
Greg has also been published in several leading newspapers, including The Orange County Register, The Los Angeles Daily News and The Wall Street Journal. He has written on a wide variety of topics, including:
Maximizing returns in a down market
Securing your financial future
The common traps facing bond investors
Improving the value of retirement accounts
What to teach your children about money
Keeping your broker honest
How seniors can protect themselves from financial frauds
Managing debt loads
Greg is a member of the National Association of Personal Financial Advisors (NAPFA), which only accepts totally objective, fee-only financial advisors who have met the highest industry and professional standards.
Before joining First Financial Consulting, Greg developed a successful track record in banking, finance and investments. He worked for both Bank of America and Union Bank in commercial lending, international finance and domestic financial services. After leaving banking, he served as Chief Financial Officer and Chief Investment Officer for several privately-held companies.
Greg received a Bachelor of Arts degree from Occidental College, majoring in economics. At Occidental College he also served as President of the Charles Blyth Fund, an alumni-endowed, student-run investment fund, where he received his first practical experience in investment management. Greg went on to receive a Masters of Business Administration degree from the University of Southern California, specializing in finance and investments. He also pursued a masters degree in economics at USC, studying under Art Laffer, an advisor to President Reagan and a leader in the supply-side economics movement.
Greg and his wife, Irene, live in the Los Angeles area with their three children. They are both active in their local community and church. Greg has served in a variety of leadership positions at their church and on their local school's advisory board.
Gregory Welborn is a Member of the National Association of Personal Financial Advisors

The National Association of Personal Financial Advisors (NAPFA) is a leading professional association of Fee-Only financial advisors - highly trained professionals who are committed to working in the best interests of those they serve.
NAPFA members live by three important values:
To be the beacon for independent, objective financial advice for individuals and families.
To be the champion of financial services delivered in the public interest.
To be the standard bearer for the emerging profession of financial planning.
First Financial Consulting is a pioneer in fee-only, totally objective, advisory services. Based in the heart of Pasadena, California, we provide comprehensive financial planning and investment consulting services and have an extensive history of helping our clients achieve their financial goals.
Our clients face a wide variety of situations. Some trust our guidance to manage significant wealth, while others find themselves at other stages of wealth accumulation.
We help our clients build, manage, and preserve their wealth, and are committed to putting our clients' interests first. From our beginnings over 35 years ago, we have been dedicated to the highest standards of trust, integrity, and service.
In all the areas of our work with clients, we seek to educate as well as to advise. We have found that the best financial decisions are made when clients have participated in developing their financial plan, understand the reasons behind key recommendations and ultimately have confidence that they are financially prepared for the future.
Put simply, our success is not measured by performance statistics but rather by the success of our clients in achieving their financial goals.

What Are Our Services And How Can They Benefit You?
There is no standard set of services that we provide every client. Each client's needs are unique to them. Some clients simply want an advisor to help them with one specific issue they face, while others need an advisor to develop and implement an entire financial plan. Among the various services that we do provide are the following:
Investment Consulting: Providing objective, non-biased advice pertaining to asset allocation, investment structure and selection, and ongoing investment monitoring.
Comprehensive Financial Planning: Helping clients build a financial "blueprint" for their future and successfully manage their cash flow.
Estate & Tax Planning: Reviewing estate structure, analyzing insurance coverage, and implementing strategies to minimize estate, income, and capital gains tax exposure.
If you would like to learn more about First Financial Consulting's dedication to providing our clients with 100% objective, fee-only advice, click here.
Fee-Only, Fiduciary, Independent:

Three Important Criteria to Consider When Choosing a Financial Advisor.
Specialties
Comprehensive Financial Planning
Retirement Planning
Investment Management
Tax Planning
Generational Wealth Management
Ideal Clients
Retirees and Near Retirees
Growing Families
Business Owners and Executives
Sudden Money Situations
Novice Investors
Working Together
In-Office Meetings
Virtual Meetings
Clearly Defined Fees
No Product Sales | 100% Objective
Complimentary Initial Consultation
Professional Designations & Affiliations
Gregory Welborn is a NAPFA-Registered Financial Advisor

The National Association of Personal Financial Advisors (NAPFA) is a leading professional association of Fee-Only financial advisors—highly trained professionals who are committed to working in the best interests of those they serve.
Office Locations:
517 South Lake Avenue
Pasadena, CA 91101