Core Wealth Management, Inc.
Director of Financial Planning
Core Wealth Management, Inc.
Director of Financial Planning
As a fee-only financial planner, my focus is to offer unbiased financial advice that will bring you closer to reaching your life goals.
- Jackie Goldstick, CFP®
Comprehensive, Fee-Only Financial Planner Located in Jupiter, FL and Serving Clients in Palm Beach County and the Treasure Coast.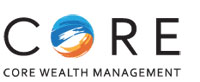 Jackie Goldstick is a
Jupiter, FL fee-only financial planner
. Core Wealth Management, Inc. provides comprehensive and objective financial planning to help clients organize, grow and protect their assets through life's transitions. As a fee-only, fiduciary, and independent financial advisor, Jackie Goldstick is never paid a commission of any kind, and has a legal obligation to provide unbiased and trustworthy financial advice.
Jackie Goldstick, CFP®, is a Fee-Only financial planner and Director of Financial Planning Services at Core Wealth Management (www.core-wm.com) in Jupiter, FL. Jackie is a NAPFA registered investment advisor.
A Certified Financial Planner® practitioner, Jackie's background and her passion for assisting individuals and families with their financial planning has shaped her interest in ensuring that each Core Wealth client establishes a strong financial plan as step one in their relationship.
Jackie's professional experience includes 15+ years as a fee-only financial planner. She began her planning career at William Blair & Company, LLC, a prestigious Chicago-area investment firm. Jackie helped establish the firm's wealth management services group, serving individuals, families, trusts and foundations. She also was vice president of loan syndications and a commercial banker at Bank of America, and an auditor at Price Waterhouse. Her diverse client base has ranged from executives and entrepreneurs to retirees and foundation trustees, exemplifying her commitment to building practical, evolutionary financial plans for a wide range of risk profiles and circumstances
Jackie Goldstick is a Member of the National Association of Personal Financial Advisors
The National Association of Personal Financial Advisors (NAPFA) is the country's leading professional association of Fee-Only financial advisors - highly trained professionals who are committed to working in the best interests of those they serve.
NAPFA members live by three important values:
To be the beacon for independent, objective financial advice for individuals and families.
To be the champion of financial services delivered in the public interest.
To be the standard bearer for the emerging profession of financial planning
Core Wealth Management is a financial advisory firm located in Jupiter, FL. At Core Wealth Management, our goal is to be your primary resource to help grow, protect and manage your wealth through all of the inevitable challenges and opportunities that life will bring to you and your family. Whether you are seeking unbiased financial planning advice, independent investment management, retirement planning or comprehensive, integrated wealth management solutions, meeting your unique needs is our highest priority.
We offer a full range of financial advisory services to meet the objectives of individuals and their families, including:
​Financial Planning
Investment Management
401(k) Planning
​
​Our team of highly-trained professionals is committed to serving your best interests exclusively. Whether you are seeking customized financial planning, independent asset management services or 401k plans for small businesses, we offer fee-only solutions to meet your unique needs.
​As a Registered Investment Advisor Firm, we pride ourselves on taking a personal approach to financial planning that encompasses all aspects of your financial situation. Our comprehensive wealth management services are designed to help individuals and families preserve and grow their wealth in a prudent manner that is consistent with their risk appetite and long-term objectives.
Fee-Only, Fiduciary, Independent:

Three Important Criteria to Consider When Choosing a Financial Advisor.
Specialties
Comprehensive Financial Planning
Retirement Planning
Investment Management
College Education Planning
Tax Planning
Ideal Clients
Retirees and Near Retirees
Growing Families
Business Owners and Executives
Sudden Money Situations
Novice Investors
Working Together
In-Office Meetings
Virtual Meetings
Clearly Defined Fees
No Product Sales
Complimentary Initial Consultation
Professional Designations & Affiliations
Office Locations:
4600 Military Trail
Suite 215
Jupiter, FL 33458