James Daniel
CFP®, CFA®, CMT®, EA
The Advisory Firm, LLC
Financial Planner
James
Daniel
CFP®, CFA®, CMT®, EA
The Advisory Firm, LLC
Financial Planner
As a fee-only financial planner, I offer both complete Wealth Management relationships (planning, investments and tax prep) and stand alone Financial Planning only engagements.
- James Daniel, CFP®, CFA®, CMT®, EA
The Advisory Firm, LLC is your Alpharetta GA Retirement Strategist, focusing on Fee Only Financial Planning, Investment Management and Tax Optimization/Preparation.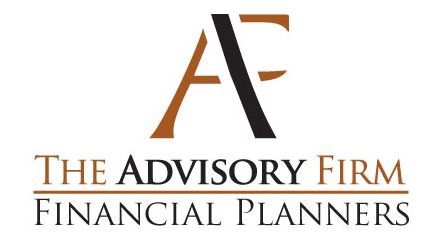 James Daniel is the founder and financial planner at The Advisory Firm located in Alpharetta, GA.
---
"Why can't you get objective professional financial advice without being sold a product?"
It was that very question that in early 2006 led me to create THE ADVISORY FIRM, a fee-only financial planning, investment management and tax practice located in Alpharetta, Georgia.
As a former electrical engineer that entered the financial services field as a professional stock trader and then transitioned to a full service broker/dealer, I have experienced what it is like from both the consumer perspective and on the product sales side.
That is why when I created this practice it was built with a couple of key fundamental concepts and philosophies:
A Completely fee-only fiduciary practice with no product sales.
Personalized financial strategy built just for you that encompasses your complete financial life: planning, investments and tax.
Consultative approach to develop custom strategies for each client.
Fee Structure that allows clients to choose a planning relationship, investment relationship or complete wealth management.
Retirement is the largest financial decision you will ever make. Doesn't it make sense to have a plan for it?
James Daniel is a Member of the National Association of Personal Financial Advisors

The National Association of Personal Financial Advisors (NAPFA) is a leading professional association of Fee-Only financial advisors - highly trained professionals who are committed to working in the best interests of those they serve.
NAPFA members live by three important values:
To be the beacon for independent, objective financial advice for individuals and families.
To be the champion of financial services delivered in the public interest.
To be the standard bearer for the emerging profession of financial planning.
HOW CAN A fee-only CERTIFIED FINANCIAL PLANNER™ HELP YOU?
As a NAPFA fee-only financial planner we start with your goals in life. What is it that you would like to accomplish? Is it a comfortable retirement, getting your kids through college, or perhaps just just the peace of mind of knowing you have a plan to reach your financial goals?
Financial Planning is more than investing, its about identifying what you want in life, and then building the the financial architecture and investment strategies to make it all happen. We do this in a personalized approach, with no product selling.

Whether in your prime career, nearing your retirement goal or already in retirement, we are happy to discuss how a comprehensive planning, investment and tax relationship can benefit you.
Fee-Only, Fiduciary, Independent:

Three Important Criteria to Consider When Choosing a Financial Advisor.
Specialties
Comprehensive Financial Planning
Retirement Income Planning
Investment Management
Tax Planning/Preparation
Ideal Clients
Retirees and Near Retirees
Business Owners and Executives
Sudden Money Situations
Mid-Career Wealth Builders
Working Together
In-Office Meetings
Virtual Meetings
Clearly Defined Fees
No Product Sales
Complimentary Initial Consultation
Professional Designations & Affiliations
James Daniel is a NAPFA-Registered Financial Advisor

The National Association of Personal Financial Advisors (NAPFA) is a leading professional association of Fee-Only financial advisors—highly trained professionals who are committed to working in the best interests of those they serve.

James Daniel is a CERTIFIED FINANCIAL PLANNER™ Professional - Click for Verification

CFP® professionals are held to strict ethical standards to ensure financial planning recommendations are in your best interest. What's more, a CFP® professional must acquire several years of experience related to delivering financial planning services to clients and pass the comprehensive CFP® Certification Exam before they can use the CFP® designation.

James Daniel is a CFA® charterholder

The CFA Program is the most respected and recognized investment management designation in the world with less than 200,000 charterholders globally.

This advisor has earned the Chartered Financial Analyst® designation (CFA® charter) by passing all three of the CFA exams and gaining relevant industry experience, demonstrating their mastery of the investment analysis and decision-making skills most needed in the global investment management profession.

James Daniel is a Member of the CFA Institute

The CFA Institute is a global, not-for-profit organization comprising the world's largest association of investment professionals. With more than 170,000 members and 150 regional societies around the world, the organization is dedicated to developing and promoting the highest educational, ethical, and professional standards in the investment industry.

James Daniel is a Chartered Market Technician®

Completing the CMT Program demonstrates mastery of a core body of knowledge of investment risk in portfolio management. Our market philosophy is grounded in behavioral economics and extends beyond classical pattern recognition techniques to include quantitative approaches to market research and rules based trading system design and testing.

James Daniel is an Enrolled Agent (EA) with the IRS

An enrolled agent is a federally authorized tax practitioner empowered by the U.S. Department of the Treasury to represent taxpayers before the Internal Revenue Service. Enrolled agent status is the highest credential awarded by the IRS.
Office Locations:
12600 Deerfield Parkway
Suite 100
Alpharetta, GA 30004