James H. Lee
CFA®, CMT®, CFP®
James H.
Lee
CFA®, CMT®, CFP®
As a fee-only financial planner and investment manager, I always provide unbiased guidance to help you achieve your life goals.
- James H. Lee, CFA®, CMT®, CFP®
Award-winning strategist and futurist. Author of "Foresight Investing: A Complete Guide to Finding Your Next Great Trade".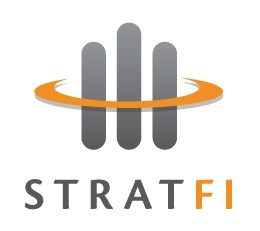 James H. Lee is an award-winning futurist and strategist with over 30 years of experience. He is also the founder of StratFI, a boutique investment advisory firm that focuses on "What happens next?"
In his new book, Foresight Investing: A Complete Guide to Finding Your Next Great Trade, Jim finds amazing opportunities in the emerging technologies of tomorrow, including the internet of things (IoT), augmented reality, cryptocurrencies, automation, artificial intelligence, longevity science, and energy solutions.
His previous book was Resilience and the Future of Everyday Life. Jim outlined generational strategies for dealing with economic uncertainty. Resilience anticipated the rise of the local foods, the "gig economy", a boom for craft and artisanal goods, upcycling, the tiny-home movement, alternative currencies, gender blending, co-working, and home/ride sharing platforms.
Jim has been quoted by The Wall Street Journal, USA Today, The News Journal, Financial Planning, and Technical.ly. His articles have been printed by the AARP, Investopedia, the Journal of Futures Studies, Technological Forecasting & Social Change, and The Futurist.
A popular keynote speaker on trends, Jim has presented to audiences in the U.S. and abroad, covering a range of topics related to the future.
He is an active member of the Association of Professional Futurists and holds multiple professional certifications:
Certified Financial Planner (CFP®)
Chartered Financial Analyst (CFA)
Chartered Market Technician (CMT)
In 2021 Jim received the highest honor from the Association of Professional Futurists (APF), the Most Significant Futures Works Award. He also won the National Association of Active Investment Managers (NAAIM) Active Investing Strategy Competition for the StratFI Caffeinated Market Timing Strategy.
Jim graduated with a B.A. in Economics from the College of William & Mary and an M.S. in Studies of the Future from the University of Houston-Clear Lake. In his free time, Jim enjoys biking and cooking with his wife Stephanie.
WHY CHOOSE US
A DIFFERENT APPROACH
We provide a dynamic, forward-looking alternative to the run-of-the-mill investing approach offered by most firms. Through our expert analysis of developing trends, we believe we are able to pinpoint investment opportunities and risks well before others become aware of them.
ON YOUR SIDE
StratFI is committed to a client-first business model. We customize our investment strategies to meet the needs of our individual clients. Just as importantly, we never accept commissions for recommending any product or solution. Our goal is to help you succeed.
TRUSTED PARTNER
At StratFI, we believe that our combination of experience, expertise and commitment to our clients puts us head and shoulders above the competition. We invite you to get in touch to learn more.
Fee-Only, Fiduciary, Independent:

Three Important Criteria to Consider When Choosing a Financial Advisor.
Specialties
Investment Management
Retirement Income Planning
Ideal Clients
Retirees and Near Retirees
Business Owners and Executives
Sudden Money Situations
Growing Families
Working Together
In-Office Meetings
Virtual Meetings
Clearly Defined Fees
Complimentary Initial Consultation
Professional Designations & Affiliations
James H. Lee is a Verified Wealthramp Financial Advisor

Plenty of people call themselves a "financial advisor". But very few meet the standards of Wealthramp.

Wealthramp is a curated network of established and highly qualified fee-only advisors, and every member is personally interviewed and evaluated by founder Pam Krueger. As an award-winning personal finance journalist, Pam has spent the last 25 years advocating for and educating consumers on how to make the most of their money, and the importance of working with a Fee-Only financial advisor.

James H. Lee is a CERTIFIED FINANCIAL PLANNER™ Professional - Click for Verification

CFP® professionals are held to strict ethical standards to ensure financial planning recommendations are in your best interest. What's more, a CFP® professional must acquire several years of experience related to delivering financial planning services to clients and pass the comprehensive CFP® Certification Exam before they can use the CFP® designation.

James H. Lee is a holder of the right to use the Chartered Financial Analyst® designation

The CFA Program is the most respected and recognized investment management designation in the world with less than 200,000 charterholders globally.

This advisor has earned the Chartered Financial Analyst® designation (CFA® charter) by passing all three of the CFA exams and gaining relevant industry experience, demonstrating their mastery of the investment analysis and decision-making skills most needed in the global investment management profession.

James H. Lee is a Chartered Market Technician®

Completing the CMT Program demonstrates mastery of a core body of knowledge of investment risk in portfolio management. Our market philosophy is grounded in behavioral economics and extends beyond classical pattern recognition techniques to include quantitative approaches to market research and rules based trading system design and testing.
Office Locations:
1201 N. Orange Street
Suite 742
Wilmington, DE 19801