James J. Holtzman
CFP®, CPA (inactive)
Legend Financial Advisors, Inc.®
CEO, President and Wealth Advisor
James J.
Holtzman
CFP®, CPA (inactive)
Legend Financial Advisors, Inc.®
CEO, President and Wealth Advisor
As a fee-only advisor, my focus is to provide unbiased advice including personalized financial planning and investment management to help you achieve your goals.
- James J. Holtzman, CFP®, CPA (inactive)
Award-Winning Fee-Only Financial Advisor Located in Pittsburgh, PA, Serving Clients Locally and Across the Country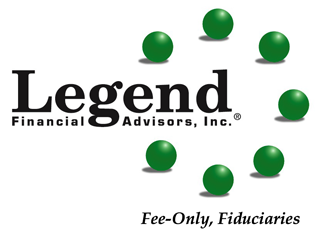 James J. Holtzman (Jim) is a Pittsburgh, PA fee-only financial advisor. Legend Financial Advisors, Inc.® (Legend) provides personalized investment management and retirement planning to help pre- and post-retirees, individuals and families and business owners organize, grow and protect their assets through life's transitions. As a Fee-Only, fiduciary, and independent financial advisory firm, it has a legal obligation to provide unbiased and trustworthy financial advice to its clients. Legend serves clients nationwide.
Legend Financial Advisos Offers a Free Investment Second Opinion and Retirement Analysis
James J. Holtzman (Jim), CFP®, CPA (inactive) is the CEO, President and Wealth Advisor with Legend Financial Advisors, Inc.® (Legend) and EmergingWealth Investment Management, Inc.® He enjoys working with clients to discover their financial goals and develop a plan to help them achieve financial success.
Jim has more than two decades of experience providing financial advice to retirement-focused clients, medical practices and businesses. Jim also serves as the firm's Income Tax and Education Planning Specialist and is also one of the firm's Retirement Planning Specialists.
In addition to being a Certified Financial PlannerTM, Jim is also a Certified Public Accountant (inactive). This wealth of expertise supports Jim as he leads Legend's Wealth Advisory Team in serving clients in many areas including: meeting with clients, researching client issues, and preparing and presenting financial planning cases and updates. His expertise includes investment management, income tax planning, estate planning, stock option exercise planning, insurance analysis, retirement planning and education planning.
Mr. Holtzman's previous professional experience includes employment with various CPA and Financial Advisory organizations where he provided tax, accounting, auditing and financial consulting services to individuals and businesses. Jim has also provided financial advice to various Fortune 500 and public company executives.
Mr. Holtzman graduated from La Roche University with Bachelor of Science degree in Accounting as well as in Administration and Management. Jim is a Registered Financial Advisor with the National Association of Personal Financial Advisors (NAPFA), the nation's largest Fee-Only professional organization. Jim is a member of the XY Planning Network, a leading organization of fee-only advisors who are focused on working with Generation X and Generation Y clients. Jim is a member of FeeOnlyNetwork.com which elevates the visibility of fee-only financial advisors. Jim is also a member of the Financial Planning Association (FPA), the Pennsylvania Institute of Certified Public Accountants (PICPA) and American Institute of Certified Public Accountants (AICPA). Jim is a former member of The Economic Club of Pittsburgh and a graduate of the Pittsburgh Civic Leadership Academy. He is also a graduate of the Pittsburgh Leadership Development Initiative, which provides young leaders with the tools necessary to affect positive change in the Pittsburgh region, and Pittsburgh Leadership Onboard Programs. Jim also serves on the La Roche University Executive Board of the Alumni Association, is a member of Pittsburgh Cares, and is a former member of the Finance Committee for the Pittsburgh Downtown Partnership.
Mr. Holtzman was one of the first advisors in the Tri-State/Western Pennsylvania area who successfully completed the testing requirements to be a Registered Section 529 Plan Consultant through the www.savingforcollege.com Website.
Jim was profiled for the cover story of Equity Magazine, a publication that focused on financial and practice strategies for today's physicians and is received by a readership of over 25,000 physicians across America. Jim has also written articles for publications including SmartBusiness Pittsburgh and the Pittsburgh Business Times. He has also been quoted in The Wall Street Journal, MSN Money, Marketwatch, Pittsburgh Post-Gazette, Bloomberg, Financial Planning Magazine, Financial Advisor Magazine, Investment News, Physician's Personal Advisory, and in Bottom Line Personal. Jim has been interviewed on CNNfn's "Your Money" and "Business Unusual," as well as WPXI-TV's "Our Region's Business" television programs. He has also been a guest speaker on several radio broadcasts. On a number of occasions, Jim has been requested to speak on various investing and financial planning topics for various audiences including professional groups, educational institutions, investment clubs, rotary groups, senior citizen groups, medical societies, and other non-profit organizations and foundations.
James J. Holtzman is a Member of the National Association of Personal Financial Advisors

The National Association of Personal Financial Advisors (NAPFA) is a leading professional association of Fee-Only financial advisors - highly trained professionals who are committed to working in the best interests of those they serve.
NAPFA members live by three important values:
To be the beacon for independent, objective financial advice for individuals and families.
To be the champion of financial services delivered in the public interest.
To be the standard bearer for the emerging profession of financial planning.
ABOUT LEGEND FINANCIAL ADVISORS, INC.®
Legend Financial Advisors, Inc.® (Legend) is a Fee-Only, Fiduciary U.S. Securities and Exchange Commission Registered Investment Advisory Firm with Its Headquarters Located in Pittsburgh, Pennsylvania. Legend provides Personalized Wealth Management Services including Financial Planning and Investment Management Strategies to Individuals and Families.
Legend and its Advisors are Governed by the Fiduciary Standard of Law. As a Fiduciary, Legend Works in Their Clients' Best Interests.
LEGEND'S WEALTH MANAGEMENT ADVISORY SERVICES
1. Personal Investment Management and/or Investment Consulting
2. Personal Financial Planning (Available Only if Legend is Retained for Investment Services)
3. Retirement Plan Investment Management and/or Investment Consulting
4. Non-Profit Organization Investment Management and/or Investment Consulting
5. Business, Dental or Medical Practice Financial Planning
Fee-Only, Fiduciary, Independent:

Three Important Criteria to Consider When Choosing a Financial Advisor.
Specialties
Comprehensive Financial Planning
Retirement Income Planning
Investment Management
College Education Planning
Tax Planning
Ideal Clients
Retirees and Near Retirees
Growing Families
Business Owners and Executives
Sudden Money Situations
Novice Investors
Working Together
In-Office Meetings
Virtual Meetings
Clearly Defined Fees
No Product Sales
Complimentary Initial Consultation
Professional Designations & Affiliations
Contact

James J. Holtzman
Office Locations:
5700 Corporate Drive
Suite 350
Pittsburgh, PA 15237