Ruby Pebble Financial Planning LLC
Founder & Financial Planner
Ruby Pebble Financial Planning LLC
Founder & Financial Planner
I strive to be your non-traditional partner for your non-traditional goals.
- Jamie L. Clark, CFP®
Jamie (they/them) is a fee-only financial planner located in Seattle, WA, serving clients on the path to early retirement, lifestyle upgrades, and separate finances, locally and across the country.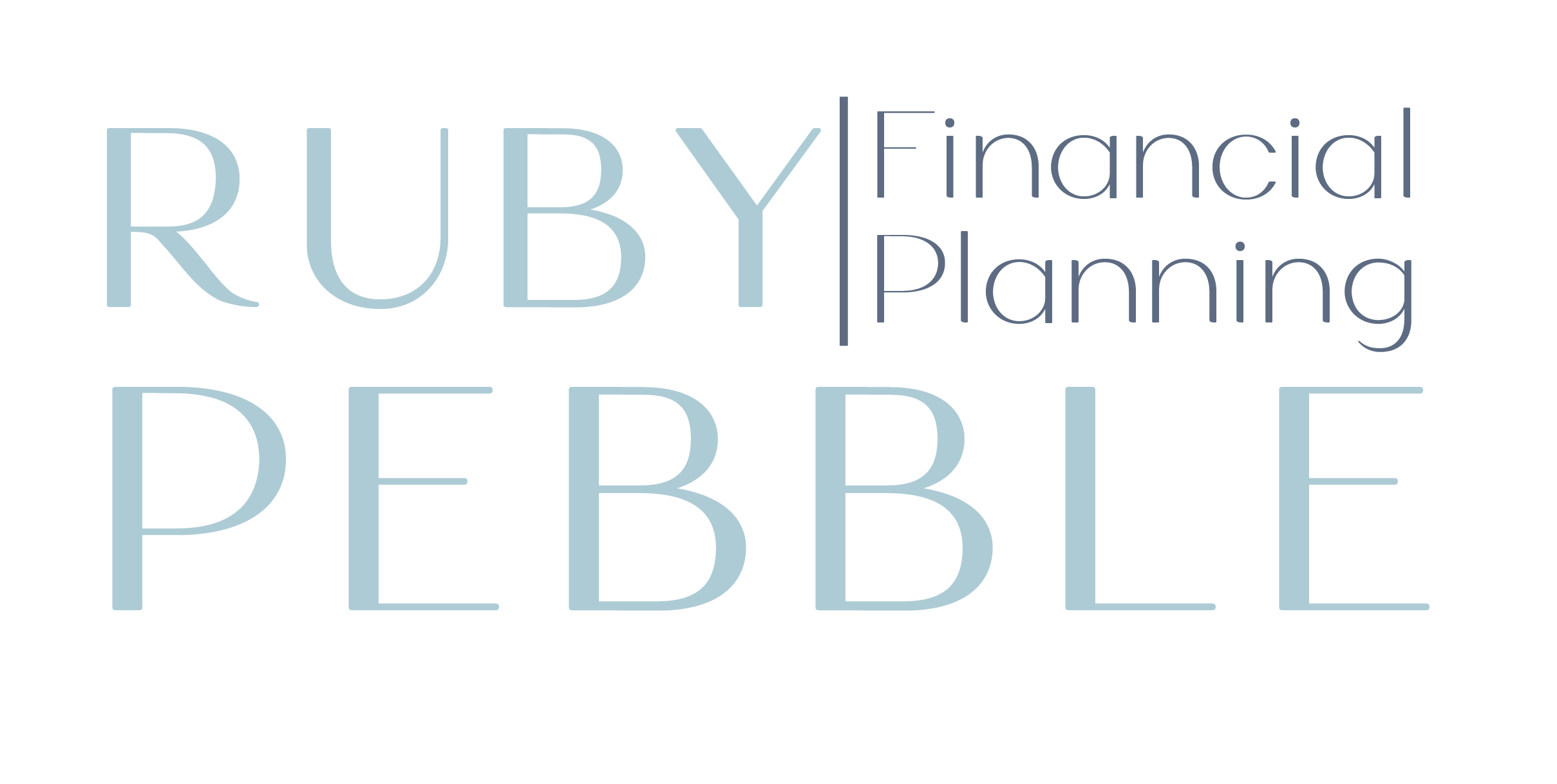 Jamie Clark is a Seattle, WA fee-only financial advisor serving clients virtually both locally and across the country. Ruby Pebble Financial Planning LLC provides comprehensive financial planning to help non-traditional clients organize, grow and protect their assets through life's transitions. As a fee-only, fiduciary, and independent financial advisor, Jamie Clark is never paid a commission of any kind, and has a legal obligation to provide unbiased and trustworthy financial advice.
Jamie L. Clark, CFP® is a Seattle, WA fee-only financial planner and founder of Ruby Pebble Financial Planning.
---
No matter your goals, I believe financial planning shouldn't be a burden or stressful. It should be approachable, inspiring, and tailor-made to you. By partnering with me, it is possible to achieve your financial dreams.
When I'm not crafting financial plans, you will find me out for a walk, eating pasta, reading, or with my spouse, Michael, playing with our puppy, Frankie, at home in Seattle, Washington.
WHAT I BRING TO THE TABLE
CFP® Professional
Member of NAPFA
Member of ONYX Advisor Network
2 years of experience in the financial industry
A decade working as a software engineer
Bachelor of Computer Science and French, University of Waterloo in Waterloo, Ontario, Canada
Member of the FIRE community since 2011
LGBTQIA+ and BIPOC friendly
Specializing in non-traditional lifestyle goals
A FEW FUN FACTS
For the last four years (2018 onwards), I have read at least 52 books.
I don't drink coffee. Hot chocolate is my winter warm drink of choice.
I don't like dark chocolate. Milk chocolate and hazelnut though? *So* good.
When I was a kid, I would wake up at 6am so I could use the internet back when we had dial up. (Did we all do this? Or is it just me?)
Jamie L. Clark is a Member of the National Association of Personal Financial Advisors

The National Association of Personal Financial Advisors (NAPFA) is a leading professional association of Fee-Only financial advisors - highly trained professionals who are committed to working in the best interests of those they serve.
NAPFA members live by three important values:
To be the beacon for independent, objective financial advice for individuals and families.
To be the champion of financial services delivered in the public interest.
To be the standard bearer for the emerging profession of financial planning.
Ruby Pebble Financial Planning specializes in providing non-traditional clients a safe and collaborative space to express their wants, needs, and desires without stigma or the need to explain themselves.
We are proud to be a fee-only financial planning firm focusing on non-traditional financial paths in a progressive way with an emphasis on sincere approachability and the support of the latest in technology. We serve clients virtually in the United States from Seattle, WA.
Fee-Only, Fiduciary, Independent:

Three Important Criteria to Consider When Choosing a Financial Advisor.
Specialties
Comprehensive Financial Planning
Retirement Income Planning
Investment Planning
College Education Planning
Tax Planning
Equity Compensation
Ideal Clients
Early Retirement
Growing Families
Sudden Money Situations
Separate Finances
LGBTQ+
Working Together
Virtual Meetings
Clearly Defined Fees
No Product Sales
Complimentary Initial Consultation
No Investment Management
Professional Designations & Affiliations
Office Locations:
Virtual
Seattle, WA 98109