Elgon Financial Advisors
Founder & Principal Advisor
Elgon Financial Advisors
Founder & Principal Advisor
It takes a special strength to move from your community to a new land. Do not walk alone on this journey, we'll be there every step of the way to guide, educate and help you make smarter financial decisions to be able to make the most of your new oppportunities.
- Jane Mepham, CFP®
Fee-Only financial planner located in Austin, TX, serving clients locally and across the country virtually. Special affinity to those who are foreign born.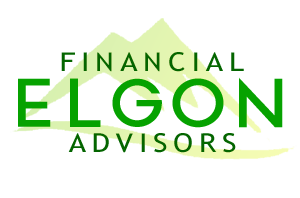 Jane Mepham is the Founder & Principal Advisor at Elgon Financial Advisors located in Austin, TX.
---
I know what it means to move to a new country and be a cultural stranger despite what would have been considered some great academic credentials in the tech space.
I know the challenges of the multi-year immigrant journey starting out as a student to becoming a naturalized citizen.
I recall being frustrated at not knowing who or where to turn to for answers on personal finance as I wrestled with issues like taxes, investments, company-provided benefits, insurance etc.
I turned to friends and looking back, I was lucky to not derail my American dream with some of the suggestions I was getting, but at the same time, I missed out on some great opportunities that would have allowed me to make different financial choices.
This is what got me started on the personal finance journey – I read everything I could lay my hands on (some great, some not so great, some just completely off) and started explaining these concepts to anybody that would listen.
When friends and coworkers started reaching out to me with questions on 401ks, saving, spending, investing and more, I knew I'd found my true passion. I made it my goal to simplify wealth management and make it accessible to everybody.
Before starting Elgon Financial Advisors – a fee-only firm, I worked for a well-known national financial planning firm where our work with immigrants in the medical field, convinced me that we needed a firm specifically designed to serve successful immigrants looking for advisors who'd be culturally sensitive to their backgrounds.
Prior to becoming a financial advisor, I spent over 17 years working in the high-tech field, in various roles in the Northeast before moving to the warmer South.
I hold a master's degree in Information Technology and a bachelor's degree in Computer Science in addition to passing the Certified Financial Planner (CFP) exam and the Uniform Investment Adviser Law (Series 65) exams.
I enjoy spending time with my family, exploring Austin and trying to hold my own on the tennis court against my teenage girls, in addition to working on improving my running with the goal of qualifying for the Boston Marathon soon.
I love to spend time with a good book, and I have a wide taste ranging from finance to Sci-Fi to serious works of literature.
I am actively involved in the community volunteering at my local church, the Foundation Communities in Austin and a few other local organizations on the subject of financial literacy.
I am a member of the Financial Planning Association (FPA), National Association of Personal Financial Advisors (NAPFA) and the XYPN Planning Network.
Read Jane's thoughts on "Financial Planning Challenges Facing Foreign-Born Individuals - Part 1" and "How to Work with Foreign-Born Families - Part 2" as Featured in Advisor Perspectives.
Jane Mepham is a Member of the National Association of Personal Financial Advisors

The National Association of Personal Financial Advisors (NAPFA) is a leading professional association of Fee-Only financial advisors - highly trained professionals who are committed to working in the best interests of those they serve.
NAPFA members live by three important values:
To be the beacon for independent, objective financial advice for individuals and families.
To be the champion of financial services delivered in the public interest.
To be the standard bearer for the emerging profession of financial planning.
Elgon Financial Advisors provides financial planning and investment management for immigrants including those on work visas. Elgon Financial Advisors is a Registered Investment Advisor in the state of Texas, but works with clients from all over the country virtually.
Why Choose Elgon?
OBJECTIVE COMPREHENSIVE ADVICE: We'll touch on every aspect of your financial life and only work for you.
AUTHENTIC & CULTURALLY SENSITIVE: Your cultural background and its influence on your money values is a key part of who you are. When you fondly talk about "home", we get it.
PARTNER: It's your life; we work collaboratively with you to achieve the best version of yourself.
TECH-DRIVEN: Technology is in our DNA – we use it to simplify our relationship with you from the planning process to the virtual meetings.
EDUCATION & KNOWLEDGE: We'll explain all options and risks associated with alternative and proposed choices. We'll spend the time to go over different aspects of personal finance.
ACCOUNTABILITY: Together we set up financial priorities and goals, and then work with you to follow through on those commitments. We regularly review your progress towards those goals and stay with you every step of the way.
Fee-Only, Fiduciary, Independent:

Three Important Criteria to Consider When Choosing a Financial Advisor.
Specialties
Comprehensive Financial Planning
Equity Compensation (Stock Options, RSU, ESPP)
Employee Benefits Analysis
Tax Planning
Investment Management
College Education Planning
Retirement Income Planning
Ideal Clients
First-Generation Americans (Foreign Born)
Immigrants on Work Visas
Tech Workers
Growing Families
Business Owners and Executives
Novice Investors
Working Together
Virtual Meetings
In-Office Meetings
Clearly Defined Fees
No Product Sales
Complimentary Initial Consultation
Professional Designations & Affiliations
Jane Mepham is a NAPFA Associate

The National Association of Personal Financial Advisors (NAPFA) is a leading professional association of Fee-Only financial advisors—highly trained professionals who are committed to working in the best interests of those they serve.

Jane Mepham is a Member of the XY Planning Network

The XY Planning Network is the leading organization of fee-only financial advisors who are focused on working with Generation X and Generation Y clients. Our mission is to connect consumers with best-in-class financial advisors who specialize in working with clients just like you.
Office Locations:
5900 Balcones Drive
Suite 4040
Austin, TX 78731