Jeffrey B. Augustine
CFA®, CFP®
Augustine Financial Solutions LLC
Founder & Principal
Jeffrey B.
Augustine
CFA®, CFP®
Augustine Financial Solutions LLC
Founder & Principal
As a fee-only financial planner, my focus is to offer unbiased financial advice to help you achieve your life goals by "Creating a Financial World that Works for You".
- Jeffrey B. Augustine, CFA®, CFP®
Fee-Only financial planner located in Needham, MA, serving clients locally and across the country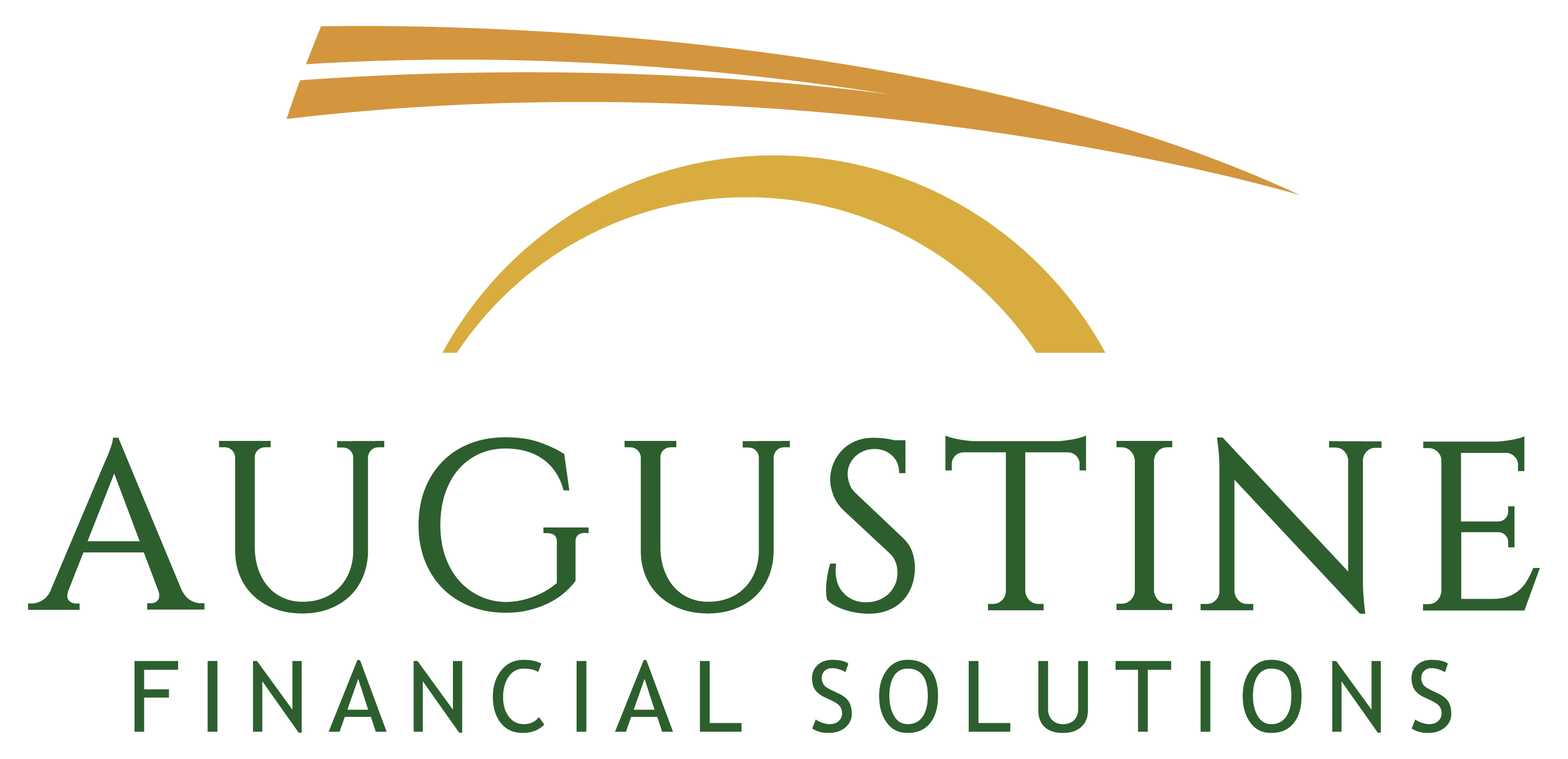 Jeffrey B. Augustine, CFA, CFP® is the Principal and Founder of Augustine Financial Solutions LLC.
---
I specialize in working with clients who are planning retirement, are near retirement or are in retirement. It is for these clients that many issues around life and financial matters come together. By creating a financial world that works for them, I experience the joy and satisfaction of making a lasting difference in their lives.
My story is that I grew up in the western suburbs of Chicago. I majored in science at Loyola University Chicago and studied what I found interesting. But it didn't take long for me to switch gears from working in a hospital chemistry lab to a job working in financial services.
Several years after graduating, a college friend who worked for the Chicago Board Options Exchange (CBOE) invited me to see the trading floor. I was hooked! Working on the trading floor of the exchange appealed to me. Not long after that, I started on the CBOE trading floor as a runner for A.G. Becker, Inc. Later, I clerked for two market-makers and became a member of the CBOE as a partner at Naegele Augustine & Company. That experience provided me with expertise in options strategies and related equity investing that I used in subsequent work and that I can apply today.
It was my time on the CBOE that generated an opportunity to move from Chicago to Boston. In Boston, I spent most of the next seventeen years in investment management and related roles at two Boston-based mutual fund companies. I continued to grow in my knowledge in both equity and fixed income investing with senior roles in fixed income quantitative research, tax exempt portfolio management, and equity portfolio construction.
Throughout my career I've added industry-relevant education to further develop my human capital. I am a CFA® charterholder, a CFP® certificant, a NAPFA-Registered Financial Advisor and an IRS Annual Filing Season Program 2017 certificant. Annually, I often attend well over 30 hours of professional development coursework and seminars to stay on top of the latest developments in financial planning, investments and tax matters that affect individuals and families.
I'm honored to have been quoted in The Boston Globe, The Boston Herald, The Wall Street Journal and The Bond Buyer during my years as an institutional portfolio manager.
My community service includes volunteer work for two non-profit boards. CFA Society Boston is a member and founding society of CFA Institute. I have served as Chair, Vice Chair, Chair of Education and Programs, Secretary and Treasurer since my election to the Board of Directors in 2011. In 2015, I was elected to the Board of Trustees for Lasell Village, a congregate care retirement community on the campus of Lasell College in Newton, Massachusetts. I also serve on the Lasell Village Audit and Investment Committees.
My wife Patti and I have made our home in suburban Boston. It's here that we've raised our three children. It sure has been fun coaching our children's sports teams, watching them in their activities, and cheering them on over the years. I've been a long-time participant in contemporary church music ministry and I enjoy music in general, theater, swimming, and rooting for our Boston sports teams.
Jeffrey B. Augustine is a Member of the National Association of Personal Financial Advisors

The National Association of Personal Financial Advisors (NAPFA) is a leading professional association of Fee-Only financial advisors - highly trained professionals who are committed to working in the best interests of those they serve.
NAPFA members live by three important values:
To be the beacon for independent, objective financial advice for individuals and families.
To be the champion of financial services delivered in the public interest.
To be the standard bearer for the emerging profession of financial planning.
What's the right investment portfolio for me?
Do I have enough money saved for retirement?
Am I maximizing the tax efficiency of my investments?
Will I be able to help my child afford college?
If you have these or other financial questions or concerns, I have the expertise and experience to provide solutions to help you meet your goals.
So many facets of your life are related to your finances. I work to align your financial picture with your long-term goals to create a financial world that works for you.
Jeffrey Augustine, principal and founder of Augustine Financial Solutions, previously worked as an institutional investor on a team managing $18 billion in assets.
I transfer the knowledge gained from my experience directly to my clients to help them identify, plan and achieve their goals.
Fee-Only, Fiduciary, Independent:

Three Important Criteria to Consider When Choosing a Financial Advisor.
Specialties
Comprehensive Financial Planning
Retirement Income Planning
Investment Management
Tax Planning
Ideal Clients
Retirees and Near Retirees
Growing Families
Business Owners and Executives
Sudden Money Situations
Newly Single
Working Together
In-Office Meetings
Virtual Meetings
Clearly Defined Fees
No Product Sales
Complimentary Initial Consultation
Professional Designations & Affiliations
Jeffrey Augustine is a NAPFA-Registered Financial Advisor

The National Association of Personal Financial Advisors (NAPFA) is a leading professional association of Fee-Only financial advisors—highly trained professionals who are committed to working in the best interests of those they serve.

Jeffrey B. Augustine is a CFA® charterholder

The CFA Program is the most respected and recognized investment management designation in the world with less than 200,000 charterholders globally.

This advisor has earned the Chartered Financial Analyst® designation (CFA® charter) by passing all three of the CFA exams and gaining relevant industry experience, demonstrating their mastery of the investment analysis and decision-making skills most needed in the global investment management profession.

Jeffrey B. Augustine is a Member of the Alliance of Comprehensive Planners (ACP)

Alliance of Comprehensive Planners (ACP) is the community of tax-focused financial planners that operate under the retainer model. Passionately dedicated to superb client service, ACP planners' only source of income is client retainer fees – not commissions. With an ACP planner, you can be confident you're getting experience, knowledge, research, and most importantly, advice that is tailored just for you.

Jeffrey B. Augustine is a Member of the CFA Institute

The CFA Institute is a global, not-for-profit organization comprising the world's largest association of investment professionals. With more than 170,000 members and 150 regional societies around the world, the organization is dedicated to developing and promoting the highest educational, ethical, and professional standards in the investment industry.

Augustine Financial Solutions LLC is an Approved Dimensional Funds Advisor

Dimensional believes an advisor can work closely with you to understand your financial needs and provide a range of wealth management services, while encouraging the discipline essential to long-term investment success. Financial advisors who work with Dimensional operate independently from Dimensional and vary in the extent to which they use Dimensional funds.
Contact

Jeffrey B. Augustine
Office Locations:
110 Aletha Rd
Needham, MA 02492