Jeffrey George
CFA®, CEPA
Jeffrey
George
CFA®, CEPA
As a fee-only financial planner, my focus is to offer unbiased financial advice to help you achieve your life goals.
- Jeffrey George, CFA®, CEPA
Fee-Only financial planner located in Orlando, FL, serving clients locally and across the country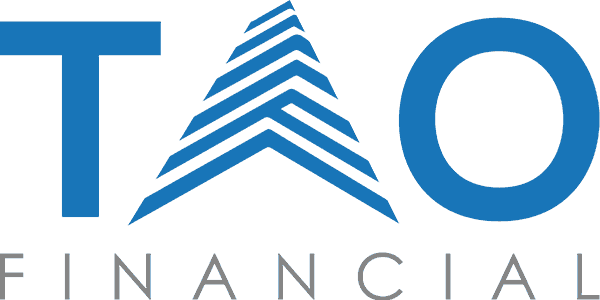 Jeffrey George is an Orlando, FL fee-only financial advisor serving clients locally and across the country. Tao Financial provides comprehensive financial planning and personal wealth management to help business owners, executives, and individuals organize, grow and protect their assets through life's transitions. As a fee-only, fiduciary, and independent financial advisor, Jeffrey George is never paid a commission of any kind, and has a legal obligation to provide unbiased and trustworthy financial advice.
Jeff George is an accomplished financial professional with knowledge and experience in a variety of disciplines including accounting, investment banking, institutional investment consulting, private wealth management, financial planning, and business owner exit planning. During his tenure at JPMorgan Investment Bank, Jeff worked with offices worldwide managing the risks associated with billions of dollars of complex investments. As an investment consultant, Jeff advised on $2 billion in corporate and retirement plan assets in plans such as 401(k)s, pensions, executive deferred compensation plans, executive pension plans, and corporate-owned variable life insurance products. It is this deep, yet broad perspective that allows him to guide business owners through the labyrinth of financial decisions they face while starting, growing, and transitioning their businesses.
As a deep and independent thinker, Jeff seeks to challenge the prevailing views about what it takes to make a business grow, to keep it profitable, and what it means to be successful. He believes that employees always matter. While not investing in them may be more profitable in the short term, the choice to do this can come with significantly greater costs later on. He also believes that concentrated power in the hands of large corporations is a major contributor to growing income inequality, and sees a revival in entrepreneurism as the answer to widespread economic growth and prosperity for future generations. Tao Financial was his answer to this need – a firm built to support sustainable growth in small businesses, to encourage a more holistic view of the role businesses play in our communities, and to advocate for a greater focus on financial wellness for both business owners and employees.
Master of Accountancy
The University of Texas at San Antonio
BBA in Accounting
The University of Texas at San Antonio
Magna Cum Laude
Ethics in Business Scholarship Award Recipient
Qualification & Licenses
CFA Charterholder (CFA)
Certified Exit Planning Advisor (CEPA)
Series 65 License
Tao Financial provides fiduciary wealth management services and retirement planning for business owners, executives, and employees. Our team has managed billions of dollars in institutional investments and we now utilize those same disciplines for our valued clients.
It is our goal to foster growth in clients, employees, and services by implementing a sustainable and manageable growth strategy. Our services include investment management, financial planning for business owners and individuals, investment consulting for group retirement plans and executive deferred compensation programs, exit planning, and financial education services.
Fee-Only, Fiduciary, Independent:

Three Important Criteria to Consider When Choosing a Financial Advisor.
Specialties
Comprehensive Financial Planning
Retirement Income Planning
Investment Management
Business Financial Planning
401(k) and Pension Consulting
Ideal Clients
Retirees and Near Retirees
Growing Families
Business Owners and Executives
Sudden Money Situations
Novice Investors
Working Together
In-Office Meetings
Virtual Meetings
Clearly Defined Fees
No Product Sales
Complimentary Initial Consultation
Professional Designations & Affiliations
Jeffrey George is a holder of the right to use the Chartered Financial Analyst® designation

The CFA Program is the most respected and recognized investment management designation in the world with less than 200,000 charterholders globally.

This advisor has earned the Chartered Financial Analyst® designation (CFA® charter) by passing all three of the CFA exams and gaining relevant industry experience, demonstrating their mastery of the investment analysis and decision-making skills most needed in the global investment management profession.

Jeffrey George is a Certified Exit Planning Advisor® (CEPA®)

The Certified Exit Planning Advisor® (CEPA®) designation is obtained by financial professionals upon completion of a five-day in-person credentialing program. Advisors who earn this credential are specially trained to help business owners create an exit plan for selling their company for maximum benefit. The CEPA Program integrates exit strategy into business, personal, and financial goals of the business owner. Using this holistic approach, Certified Exit Planning Advisors® guide business owners to decide when's the best time to sell their business and how to minimize taxes from the sale.
Office Locations:
4386 Lake Underhill Rd
#D
Orlando, FL 32803