Time Well Spent Financial Coaching
Owner and Lead Financial Planner and Coach
Time Well Spent Financial Coaching
Owner and Lead Financial Planner and Coach
I would be honored to be your dedicated financial guide so that you can have financial peace of mind sooner rather than later.
- Jenn Steliga, BCC™
Fee-Only financial planner located in Omaha, NE, serving clients locally and across the country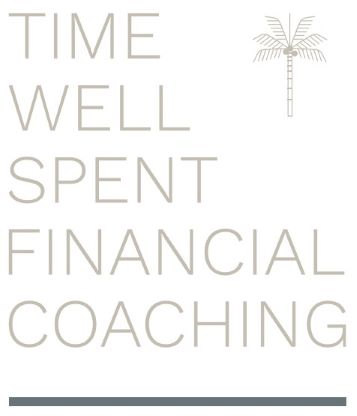 Jenn Steliga is an Omaha, NE fee-only and advice-only financial advisor serving clients locally and across the country. Time Well Spent Financial Coaching specializes in serving single women who have never worked with a financial professional before. Jenn believes you deserve a simple-to-understand financial life plan, tailored to you, and a dedicated guide to answer your questions and keep you accountable as you implement steps along the way. Financial wellness is created at the intersection of mindset coaching and traditional planning. This is the right place to start if you've been hesitant to take that first step and want to experience the freedom of an intentional life.
5/15/23 - Jenn Steliga was interviewed by FeeOnlyNetwork.com
What makes you or your firm particularly qualified to serve single women who are just getting started on their financial wellness journey?
I spent the majority of my young adulthood making great money and spending it all without intent. I had a financial advisor who invested for me, but no one to coach me or ask me what it was I wanted out of life. After earning a degree in marriage and family therapy, having a family of my own, and helping my mom transition after the death of my dad I realized that women in particular benefitted from having another woman to talk to about money. The space to explore their understanding of it, ask questions, and not feel judged … this doesn't exist in many traditional planning offices. I provide this space to explore, but at the same time provide structure and accountability to take action! Talking without action doesn't move people forward, and I believe I have the right mix of both to accelerate growth.
How do you hope the industry will evolve, and how are you contributing towards that change?
I believe that everyone can benefit from financial planning, especially those just starting out, regardless of income or assets. True financial wellness comes at the intersection of mindset and planning. And to start, you need to have awareness around cash flow management. Learning to be intentional with your daily choices can have a tremendous compounding effect on your future - yes, I AM talking about a budget. It is a meaningful tool to develop mindfulness! In my experience, it is not common to see financial planners spend much time on cash flow management. The clients I work with want this service, and in the past have been confused about where to get the assistance they're seeking. I coach my clients to be their own best advocates for living life on their terms, which means learning how to manage their resources from a place of confidence and competence, not fear and avoidance.
What do you wish more people knew about the process of creating a financial plan?
That the client's input matters greatly! A plan is not something you "get" - it's something you help create with your advisor. Your goals and dreams are the single most important driver of a successful plan. If you don't have a clear vision of where you are and where you want to be, you'll likely end up somewhere else. Even if you accumulate millions because of disciplined savings, if you're not sure why you've done this, or you've neglected other important aspects of your life to do so, will it be worth it? I believe the step of identifying goals in the financial planning process deserves ample attention up front, and frequent refreshing to ensure you're still moving in your intended direction. The planning process is a dynamic one, designed to be adjusted as needed when life changes.
What has been your "aha moment" during your financial services career?
There are a ton of people out there who do not meet AUM minimums but recognize they need guidance with their finances. I remember a woman walking into the RIA I worked at early in my career asking if "we helped people like her". She was a single mom who worked in our office complex, nearing retirement, with a savings balance well below our minimum. I wish I would have known then where to send her to get the advice she was seeking. She inspired me to create a financial planning program that could help "people like her"!
What do you think is the biggest mistake people make with their money?
Not having an intentional plan. I believe that's due in large part to a widely misunderstood part of personal financial planning: the psychology of our relationship with money. If you're unaware of the significant role emotions and thoughts play in your beliefs about the purpose of money in our life, you may find yourself stuck. These unhelpful narratives can block us from taking the action needed now to secure our future well-being. People are scared to face their money for a million different reasons. They think, "It's ok - I'll get to this later". This is where I thrive - helping people face this fear, make a plan, and begin to accelerate their plan to take care of their current and future selves by organizing, growing, and protecting their assets across time.
Have you had any interesting jobs prior to becoming a financial advisor?
I started my professional life as a cadet at the United States Air Force Academy, and upon graduation served as a Logistics Readiness Officer in the US Air Force. I've also been a career coach and a financial coach. Most importantly - I'm a mom, and that is my favorite job!!

We offer Financial Peace of Mind for single women who want to take control of their money.
---
Are we a good fit?
I'm not the right financial planning coach for everyone. You deserve the best fit for your needs. If I don't think your needs are aligned with my offerings, I'll let you know!
A focus on mindset
Your money mindset & clarity of goals is a key factor in how likely you are to realize your dreams. We'll focus on this.
Fee-Only
Nothing complicated here. You pay a fee for my planning and coaching services. That's it.
Advice-Only
I will be your guide. You are willing to implement most of your plan once you're comfortable with it, but you also appreciate the learning and accountability coaching provides.
Fee-Only, Fiduciary, Independent:

Three Important Criteria to Consider When Choosing a Financial Advisor.
Specialties
Comprehensive Financial Planning
Retirement Income Planning
Investment Advice
College Education Planning
Tax Planning
Ideal Clients
Single Women
Retirees and Near Retirees
Business Owners and Executives
Sudden Money Situations
Novice Investors
Working Together
In-Office Meetings
Virtual Meetings
Clearly Defined Fees
No Product Sales
Complimentary Initial Consultation
Professional Designations & Affiliations
Office Locations:
By Appointment or Virtual
Omaha, NE 68172