Jennifer B. Harper
MBA, CFP®, CEPA®
Bridge Financial Planning, LLC
Founder & Principal
Jennifer B.
Harper
MBA, CFP®, CEPA®
Bridge Financial Planning, LLC
Founder & Principal
As a fee-only financial planner, my focus is to offer unbiased financial advice to help you achieve your life goals.
- Jennifer B. Harper, MBA, CFP®, CEPA®
Financial Planning & Investing for Today's Professionals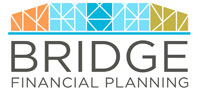 Jennifer Harper, CFP® is the Founder and Principal of Bridge Financial Planning.
---
While my professional life is focused on financial planning & investing, I don't believe it's all about the money. I believe that we need to be good stewards of the resources we have and we will be able to achieve more for ourselves and for others if we are thoughtful and well prepared for the future.
In 2019, I earned the Certified Exit Planning Advisor (CEPA) designation to help business owners with their business specific planning needs. Bridging the gap between personal & business planning needs is our specialty.
I began working in the financial services industry in 2000, earned an MBA from the University of Tennessee at Chattanooga in 2001, and became a CFP® professional in 2006. Additionally, I served as an Adjunct Finance Instructor at the University of Tennessee at Chattanooga from 2014 - 2017.
Having a solid financial plan is about giving you the peace of mind to enjoy all the things that are important to you. I am dedicated to helping my clients connect their realities of today with their future goals.
I support and volunteer with organizations dedicated to financial education, environmental sustainability, and positively impacting the lives of women.
Jennifer B. Harper is a Member of the National Association of Personal Financial Advisors

The National Association of Personal Financial Advisors (NAPFA) is a leading professional association of Fee-Only financial advisors - highly trained professionals who are committed to working in the best interests of those they serve.
NAPFA members live by three important values:
To be the beacon for independent, objective financial advice for individuals and families.
To be the champion of financial services delivered in the public interest.
To be the standard bearer for the emerging profession of financial planning.
Why we created Bridge Financial Planning
I've thought a lot about the word 'compromise' lately. In some instances, it can be a very good, diplomatic and helpful way to solve tough issues that are rarely black and white.
In other instances, it can mean that we're settling. That's what I've wanted to avoid as I've built this business for clients. There should be a no-compromise option for individuals and families to receive professional, unbiased support for all their financial goals.
By de-coupling professional advice from product sales, we can work together on what is most important to you without potential conflicts of interest or undue focus on one aspect of your financial plan over another.

Fee-Only, Fiduciary, Independent:

Three Important Criteria to Consider When Choosing a Financial Advisor.
Specialties
Business Owners
Comprehensive Financial Planning
Retirement Income Planning
Investment Management
Ideal Clients
Business Owners and Executives
Retirees and Near Retirees
Working Together
Virtual Meetings
Clearly Defined Fees
No Product Sales
Complimentary Initial Consultation
Professional Designations & Affiliations
Contact

Jennifer B. Harper
Office Locations:
633 Chestnut Street
Suite 600
Chattanooga, TN 37450