Jennifer Luzzatto
CFP®, CFA®, MBA
Summit Financial Partners
President
Jennifer
Luzzatto
CFP®, CFA®, MBA
Summit Financial Partners
President
As a fee-only financial planner, my focus is to offer unbiased financial advice to help you achieve your life goals.
- Jennifer Luzzatto, CFP®, CFA®, MBA
Fee-Only Financial Advisor serving the Richmond, VA area.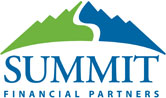 Jennifer Luzzatto began her career in the financial services industry more than 30 years ago as a fixed-income trader in a regional brokerage firm. This background paved the way for her to join a commercial bank where she managed personal trust accounts, institutional portfolios, and a municipal bond mutual fund. In 1999, Jennifer founded Summit Financial Partners, a fee-only financial planning and investment advisory firm located in Richmond, Virginia, her home for over 35 years.
Along the way, Jennifer earned two of the industry's highly regarded designations: CERTIFIED FINANCIAL PLANNER™ (CFP®) and CERTIFIED FINANCIAL ANALYST™ (CFA®)
CFP professionals have met extensive training and experience requirements and take a personalized approach to bringing all of the pieces of a client's financial life together.
The CFA designation is regarded by most to be the key certification for investment professionals which measures the competence of financial analysts.
By earning both of these industry designations, Jennifer is in a position to thoroughly help clients through all aspects of financial planning, including coordinating investments to be in alignment with financial goals.
After almost 26 years of marriage, her husband lost his battle with Leukemia. Experiencing this loss has given Jennifer a unique insight into helping clients deal with loss; whether the loss of a spouse or child, loss of a marriage through divorce or loss of a job, whether chosen by retirement or not by choice.
Inspired by Jennifer's personal experience and informed by her three decades in the financial services industry, Jennifer wrote Inheriting Chaos with Compassion to help readers get through the tangled financial legacy a loved one may have left behind. Inheriting Chaos with Compassion
Jennifer has many important things in her life to keep her busy outside of work: her daughter, her family, friends, her dog, and her involvement in her church. As often as possible, she finds pleasure and solace in the mountains of Virginia or in other beautiful locations around the country.
Jennifer Luzzatto is a Member of the National Association of Personal Financial Advisors

The National Association of Personal Financial Advisors (NAPFA) is a leading professional association of Fee-Only financial advisors - highly trained professionals who are committed to working in the best interests of those they serve.
NAPFA members live by three important values:
To be the beacon for independent, objective financial advice for individuals and families.
To be the champion of financial services delivered in the public interest.
To be the standard bearer for the emerging profession of financial planning.
Established in Richmond, Virginia, in 1999, Summit Financial Partners, Inc. is a Registered Investment Advisory firm specializing in asset and wealth management, servicing individual clients and corporations on a fee-only basis. We are among a select group of investment firms in the nation that has the privilege to invest with Dimensional Fund Advisors. Our services are tailor made to each client's specific circumstances and are never a one size fits all approach.
Why we're different from 95% of the nation's financial planners:
1) We are a Fee-Only Investment Advisory and Financial Planning Firm.
2) We are among the few planners privileged to invest with Dimensional Funds Advisors.
3) Our services are tailor made to each client.
4) We have taken the NAPFA fiduciary oath.
Fee-Only, Fiduciary, Independent:

Three Important Criteria to Consider When Choosing a Financial Advisor.
Specialties
Comprehensive Financial Planning
Retirement Income Planning
Investment Management
College Education Planning
Tax Planning
Ideal Clients
Retirees and Near Retirees
Growing Families
Business Owners and Executives
Sudden Money Situations
Novice Investors
Working Together
In-Office Meetings
Virtual Meetings
Clearly Defined Fees
No Product Sales
Complimentary Initial Consultation
Professional Designations & Affiliations
Jennifer Luzzatto is a NAPFA-Registered Financial Advisor

The National Association of Personal Financial Advisors (NAPFA) is a leading professional association of Fee-Only financial advisors—highly trained professionals who are committed to working in the best interests of those they serve.

Jennifer Luzzatto is a CERTIFIED FINANCIAL PLANNER™ Professional - Click for Verification

CFP® professionals are held to strict ethical standards to ensure financial planning recommendations are in your best interest. What's more, a CFP® professional must acquire several years of experience related to delivering financial planning services to clients and pass the comprehensive CFP® Certification Exam before they can use the CFP® designation.

Jennifer Luzzatto is a CFA® charterholder

The CFA Program is the most respected and recognized investment management designation in the world with less than 200,000 charterholders globally.

This advisor has earned the Chartered Financial Analyst® designation (CFA® charter) by passing all three of the CFA exams and gaining relevant industry experience, demonstrating their mastery of the investment analysis and decision-making skills most needed in the global investment management profession.

Summit Financial Partners is an Approved Dimensional Funds Advisor

Dimensional believes an advisor can work closely with you to understand your financial needs and provide a range of wealth management services, while encouraging the discipline essential to long-term investment success. Financial advisors who work with Dimensional operate independently from Dimensional and vary in the extent to which they use Dimensional funds.
Contact

Jennifer Luzzatto
Office Locations:
5231 Hickory Park Drive
Suite A
Glen Allen, VA 23059