Jennifer Luzzatto
CFP®, CFA, MBA
Summit Financial Partners
Financial Advisor
Jennifer
Luzzatto
CFP®, CFA, MBA
Summit Financial Partners
Financial Advisor
As a fee-only financial planner, my focus is to offer unbiased financial advice to help you achieve your life goals.
- Jennifer Luzzatto, CFP®, CFA, MBA
Fee-Only Financial Advisor serving the Richmond, VA area.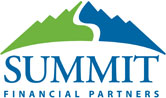 Jennifer Luzzatto is a
Glen Allen, VA fee-only financial planner
. Summit Financial Partners provides comprehensive and objective financial planning to help clients organize, grow and protect their assets through life's transitions. As a fee-only, fiduciary, and independent financial advisor, Jennifer Luzzatto is never paid a commission of any kind, and has a legal obligation to provide unbiased and trustworthy financial advice.
Jennifer Luzzatto is a Fee Only Financial planner in the Glen Allen area of Richmond, VA. Jennifer Luzzatto is a NAPFA-Registered Financial Advisor.

Jennifer began her career in the Financial Services industry over 25 years ago as a fixed-income trader in a regional brokerage firm. This background paved the way for her to join a commercial bank where she managed personal trust accounts, institutional portfolios and a municipal bond mutual fund.
Jennifer transitioned from her career in banking to financial planning and investment advisory services in 1999 when she founded Summit Financial Planning, Inc., in Richmond, Virginia. From the beginning, she has offered Fee-Only advice to individuals and corporations.
Jennifer's straightforward financial planning and investment philosophy emphasizes highly diversified portfolios, being faithful to regular savings contributions, and developing a strategy that clients can maintain over the long term.
Throughout her more than 25 years in the financial services industry, Jennifer has strived to increase her education and knowledge base. In 1999, she earned her Chartered Financial Analyst (CFA) designation, a high-level credential typically earned by institutional money managers. The next year, in 2000, she completed both her Masters of Business Administration from the University of Richmond and earned the prestigious CFP® designation, the gold standard in the industry for Financial Planning. Jennifer is a member of the National Association of Personal Financial Planners (NAPFA).

After living in many parts of the country, Jennifer settled in Richmond over 30 years ago. She lost her husband to a battle with Leukemia in 2015, has an 11 year old daughter and an "All American" breed dog. Jennifer is passionate about her clients and her relationship with them. You can often hear Jennifer commenting that her clients are never far from her thoughts. Jennifer is an active member of her church and enjoys spending time with her family in the mountains of Virginia.
Jennifer Luzzatto is a Member of the National Association of Personal Financial Advisors
The National Association of Personal Financial Advisors (NAPFA) is the country's leading professional association of Fee-Only financial advisors - highly trained professionals who are committed to working in the best interests of those they serve.
NAPFA members live by three important values:
To be the beacon for independent, objective financial advice for individuals and families.
To be the champion of financial services delivered in the public interest.
To be the standard bearer for the emerging profession of financial planning
Based in Glen Allen, Virginia, Summit Financial Partners has been helping individuals and families reach their financial goals and to enjoy the comfortable retirement lifestyle they dreamed of.
At Summit Financial Partners, we are Fiduciary Advisors, which means we are legally bound to uphold our fiduciary duty to act in our clients' best interest at all times. The fiduciary duty is one the most important professional obligations and we take our requirement to operate in a fiduciary capacity very seriously.
To be more specific, the National Association of Personal Financial Advisors (NAPFA) defines the role of a fiduciary as:
"A financial advisor held to a Fiduciary Standard occupies as position of special trust and confidence when working with a client. As a Fiduciary, the financial advisor is required to act with undivided loyalty to the client. This includes disclosure of how the financial advisor is to be compensated and any corresponding conflicts of interest."
At Summit Financial Planning, we strictly abide by this definition. And as members of NAPFA, we sign the following Fiduciary Oath annually upon renewing our membership.
The advisor shall exercise his/her best efforts to act in good faith and in the best interests of the client.
The advisor shall provide written disclosure to the client prior to the engagement of the advisor, and thereafter throughout the term of the engagement, of any conflicts of interest, which will or reasonably may compromise the impartiality or independence of the advisor.
The advisor, or any party in which the advisor has a financial interest, does not receive any compensation or other remuneration that is contingent on any client's purchase or sale of a financial product.
The advisor does not receive a fee or other compensation from another party based on the referral of a client or the client's business.
Fee-Only, Fiduciary, Independent:

Three Important Criteria to Consider When Choosing a Financial Advisor.
Specialties
Comprehensive Financial Planning
Retirement Income Planning
Investment Management
College Education Planning
Tax Planning
Ideal Clients
Retirees and Near Retirees
Growing Families
Business Owners and Executives
Sudden Money Situations
Novice Investors
Working Together
In-Office Meetings
Virtual Meetings
Clearly Defined Fees
No Product Sales
Complimentary Initial Consultation
Professional Designations & Affiliations
Contact

Jennifer Luzzatto
Office Locations:
5231 Hickory Park Drive
Suite A
Glen Allen, VA 23059