wHealth Advisors
Co-Founder
wHealth Advisors
Co-Founder
Don't let uncertainty about finances be the reason you're not pursuing your ideal life.
- John Munley, CFP®
Fee-Only financial planner located in Red Bank, NJ, serving clients locally and across the country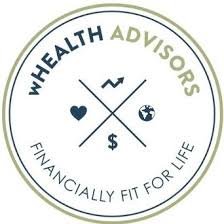 John Munley, CFP® is the co-founder and fee-only financial advisor at wHealth Advisors located in Red Bank, NJ.
---
I once read "If we wander through life without a road map to get us to where we want go, one thing is for certain, we will get lost and distracted along the way. A ship without a rudder and charted course could end up anywhere in the ocean". My complex and time-constrained life was the reason I signed up as a financial planning client eight years ago. I knew my destination, but despite being a planner and a numbers guy, I wasn't sure how to get there. I was a successful foreign currency trader with a 27 year career on Wall Street, and yet I was still burdened with questions. How am I going to afford to put my four daughters through college? Am I spending too much money? Will I ever be able to afford to walk away from currency trading? Am I saving enough money for retirement? How do I find enough hours in the day to spend quality time with my family? My financial planner guided me through these obstacles and showed me a path to succeed. When I was presented with an opportunity to leave Wall Street behind and start my journey as a financial planner, it was an easy decision to make.
On Wall Street, I loved the personal challenge to be profitable every day, but these days I would rather do something that adds value to people's lives rather than making banks more profitable. My career in trading taught me many things- disciplined planning, risk management, relationship building, the ability to explain complex information simply and clearly, interpersonal skills, and attention to detail. As a financial planner at wHealth Advisors I am able to deploy these skills every day for my clients.
While encouraging my clients to dream big, and implementing strategies to help them achieve their goals, my main role is to keep them on course and focused. It is easy to lose sight of the life you truly desire when you are going through the daily grind or something unexpected happens. I act as the ship's rudder and compass to help my clients stay on track and to reach their desired destinations.
When I'm not at wHealth Advisors, I spend time with family enjoying the lifestyle opportunities that living near the beach presents. I have four beautiful daughters who keep my wife and I very busy. In my spare time, I enjoy following my New York sports teams, getting together with my Bucknell fraternity brothers, and attempting to master the art of grilling.
John Munley is a Member of the National Association of Personal Financial Advisors

The National Association of Personal Financial Advisors (NAPFA) is a leading professional association of Fee-Only financial advisors - highly trained professionals who are committed to working in the best interests of those they serve.
NAPFA members live by three important values:
To be the beacon for independent, objective financial advice for individuals and families.
To be the champion of financial services delivered in the public interest.
To be the standard bearer for the emerging profession of financial planning.
Conflict-free, fee-only fiduciaries since day one. As a firm, wHealth Advisors is founded on THREE core values:
Transparent Fees: As true fee-only fiduciaries*, the only payments we receive are flat retainer fees paid to us directly from our clients via quarterly invoices. No hidden or embedded expenses. No kickbacks or commissions. No conflicts of interest. Clients deserve to know their advisor's ALL-IN costs.
Comprehensive Planning: Our guidance relies on having a deep understanding of YOUR big picture. Life is not linear and financial plans are not static – we recalibrate your financial life to be aligned to your overarching life goals. Whether it's proactively managing your cash flow and investments, planning and preparing your annual taxes, analyzing your various personal and professional insurances, or ensuring your estate documents reflect your intentions – we make sure ALL areas of your financial life receive the proper attention.
To Be a Force For Good: wHealth Advisors' top priority is to provide the highest quality, objective financial planning to our clients – no exception. Additionally, we recognize that society's most challenging problems cannot be solved by government and nonprofits alone. By harnessing the power of business, we use our technical skills, resources, and profits as a means to a greater end via community volunteerism, pro-bono services, and donating a % of our gross revenues to qualified 501(c)3 charitable organizations.
While we have a specific service offering for medical professionals, we also work with a large range of professionals including those in law, tech, finance, and academia.
Fee-Only, Fiduciary, Independent:

Three Important Criteria to Consider When Choosing a Financial Advisor.
Specialties
Comprehensive Financial Planning
Retirement Income Planning
Investment Management
College Education Planning
Tax Planning
Ideal Clients
Retirees and Near Retirees
Growing Families
Business Owners and Executives
Sudden Money Situations
Novice Investors
Working Together
In-Office Meetings
Virtual Meetings
Clearly Defined Fees
No Product Sales
Complimentary Initial Consultation
Professional Designations & Affiliations
Office Locations:
43 W. Front St
Suite 16
Red Bank, NJ 7701

201 Montgomery St
Jersey City, NJ 07302