Jonathan Kolmetz
MBA, CFP®
Oaks Wealth Management
Owner, Financial Advisor
Jonathan
Kolmetz
MBA, CFP®
Oaks Wealth Management
Owner, Financial Advisor
As a fee-only financial planner, my focus is to offer unbiased financial advice to help you achieve your life goals.
- Jonathan Kolmetz, MBA, CFP®
Fee-Only financial planner located in Houston, TX, serving clients locally and across the country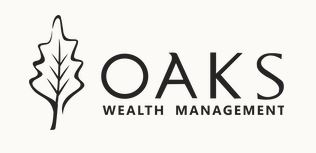 Jonathan Kolmetz is a Houston, TX fee-only financial planner. Oaks Wealth Management provides comprehensive financial planning, asset management, and financial therapy to help clients in the accumulation phase, pre-retirees and retirees organize, grow and protect their assets through life's transitions. As a fee-only, fiduciary, and independent financial advisor, Jonathan Kolmetz is never paid a commission of any kind, and has a legal obligation to provide unbiased and trustworthy financial advice.
Jonathan Kolmetz's life is defined by family, service to others, and a passion for learning.
Jon met his wife, Kristi, when they were students at St. Pius X High School and started dating in 1995 at Homecoming. They married in 2003 and have three children – Jackson (10), Benjamin (9), and Bird (6).
"I've always said the biggest perk of owning my own business is the ability to create the ideal work/life balance. The kids often show up in the background of photos in my office or on my videos because we integrate our work and family life."
​In childhood and as a young adult, including his time in the US Army Reserve, Jon has always been of service to others. He has volunteered, served on boards, and even started his own non-profit that raised over $100,000 for his local community.
​After graduating from Texas A&M in 2002, Jon wanted to further his education and earned an MBA in 2009 from the University of Houston. In 2010, he attended Rice University and completed his Certified Financial Planning education. He became a board-certified CFP Practitioner in 2012. Still wanting to advance his education and continue serving others, Jon enrolled in a Clinical Mental Health Counseling master's program at the University of St. Thomas in Houston and earned his degree in 2021.
​Jon is constantly listening to podcasts, TED Talks, or watching documentaries—much to the chagrin of his wife and children.
​"One year, we gave our clients a book about financial therapy as their annual Christmas gift. We followed up with an informal survey and the response was less than enthusiastic. The next year we gave out chocolate and received rave reviews. I think the lesson learned was my clients will leave the book reading and podcast listening to me."
​For fun, Jonathan spends time with his cows and getting tractors stuck at the Kolmetz farm in Livingston, Texas. You might also find him on the boat at the lake pulling his kids on a tube.
The Kolmetz family continues to be active in their local community by supporting and sponsoring activities and events, including those at St. Rose of Lima, where the Kolmetz family are parishioners and where their children attend school.
Jonathan Kolmetz is a Member of the National Association of Personal Financial Advisors

The National Association of Personal Financial Advisors (NAPFA) is a leading professional association of Fee-Only financial advisors - highly trained professionals who are committed to working in the best interests of those they serve.
NAPFA members live by three important values:
To be the beacon for independent, objective financial advice for individuals and families.
To be the champion of financial services delivered in the public interest.
To be the standard bearer for the emerging profession of financial planning.
Oaks Wealth Management is a client-focused, principles-driven, advice and asset management company. Our mission is to have meaningful relationships doing meaningful work with individuals, families, and business that share our principles. Our five principles are goals, people, humility, transparency, and reality.
Fee-Only, Fiduciary, Independent:

Three Important Criteria to Consider When Choosing a Financial Advisor.
Specialties
Comprehensive Financial Planning
Retirement Income Planning
Investment Management
College Education Planning
Tax Planning
Ideal Clients
Retirees and Near Retirees
Growing Families
Business Owners and Executives
Sudden Money Situations
Novice Investors
Working Together
In-Office Meetings
Virtual Meetings
Clearly Defined Fees
No Product Sales
Complimentary Initial Consultation
Professional Designations & Affiliations
Office Locations:
1225 North Loop West
Suite 825
Houston, TX 77008