Joseph Alfonso
CFP®, ChFC®, EA, RICP®, RSSA®
Aegis Financial Advisory, LLC
CERTIFIED FINANCIAL PLANNER™ Professional
Joseph
Alfonso
CFP®, ChFC®, EA, RICP®, RSSA®
Aegis Financial Advisory, LLC
CERTIFIED FINANCIAL PLANNER™ Professional
I specialize in retirement income planning, with a focus on tax and Social Security planning. Talk to me about how I can help you fully enjoy your life in retirement free from the worry of ever running out of money.
- Joseph Alfonso, CFP®, ChFC®, EA, RICP®, RSSA®
Fee-Only Financial Advisor serving San Francisco Bay and Portland, OR areas.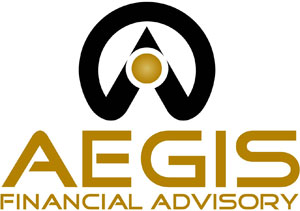 Joseph Alfonso is a Lake Oswego, OR fee-only financial planner. Joe's mission is to help you identify your key life goals and the obstacles standing in the way of your achieving them. He then applies his knowledge and experience to help you knock these obstacles down, one by one. Unlike many advisors, Joe does not lead with solutions. He focuses first and foremost on helping you determine what you want to achieve and believes that the better job he does working to uncover your goals, the more naturally the solutions for realizing them will flow and the more closely these goals will fit your values and core beliefs.
Schedule a free introductory call.

Joseph Alfonso, CFP®, ChFC, EA, RICP® founded Aegis Financial Advisory and is the principal financial planner for the firm. He received his B.A. in Philosophy from Cornell University.
Joe works with pre-retiree couples to help them successfully transition to a life in retirement secure in the knowledge that they will always be able to afford their chosen lifestyle. He achieves this goal by leveraging his expertise in Social Security and retirement income planning. He is also a certified tax professional and performs "tax-aware" planning to save you money at every opportunity. Tax planning is especially important in retirement as a way to minimize the taxation of retirement account distributions and Social Security benefits, thereby maximizing your spendable retirement income.
Joe is a CERTIFIED FINANCIAL PLANNER™ professional and an Enrolled Agent, admitted to practice before the IRS to represent taxpayers at all administrative levels for audits, collections, and appeals. He is a member of The National Association of Personal Financial Advisors (NAPFA), the nation's preeminent organization of fee-only financial planners, and was elected to the Board of Directors for the Western Region.
Joe follows a comprehensive approach based on the belief that true planning is an ongoing process requiring continued client engagement.
He is often quoted in the national media and has appeared in publications such as The Wall Street Journal, The Chicago Tribune, Smart Money and US News and World Report. Joe and his approach to investing were featured in The Wall Street Journal Online.
Joe is fluent in both Japanese and Spanish. He currently lives in Lake Oswego, Oregon with his wife, two sons and yellow lab. When not working with clients and spending time with family Joe can be found pursuing his inner athlete at the gym.
Joseph Alfonso is a Member of the National Association of Personal Financial Advisors

The National Association of Personal Financial Advisors (NAPFA) is a leading professional association of Fee-Only financial advisors - highly trained professionals who are committed to working in the best interests of those they serve.
NAPFA members live by three important values:
To be the beacon for independent, objective financial advice for individuals and families.
To be the champion of financial services delivered in the public interest.
To be the standard bearer for the emerging profession of financial planning.
We are a comprehensive financial planning firm specializing in retirement planning for pre-retiree couples. We are experts in Social Security and retirement income planning and the associated income tax issues. Contact us to learn how we can help you fully enjoy your life in retirement free from the worry of ever running out of money.
Financial Planning
Manage the various areas of your financial life that are within your control while making sure all the pieces fit together.
Implement a prudent investment strategy that reflects your goals, takes on no more risk than necessary and is cost effective and tax efficient.

On-Going Engagement
Continuously monitor your progress and react to any changes in your personal circumstances that warrant a change in strategy.

Flat Fee
Our annual fee includes all of our financial planning and investment management services. It also includes ongoing consultation to address any new issues that may arise. This fee is fixed and is calculated based on your net worth.
Fee-Only, Fiduciary, Independent:

Three Important Criteria to Consider When Choosing a Financial Advisor.
Specialties
Comprehensive Financial Planning
Retirement Income Planning
Investment Management
College Education Planning
Tax Planning
Ideal Clients
Retirees and Near Retirees
Growing Families
Business Owners and Executives
Sudden Money Situations
Novice Investors
Working Together
In-Office Meetings
Virtual Meetings
Clearly Defined Fees
No Product Sales
Complimentary Initial Consultation
Professional Designations & Affiliations
Office Locations:
5200 Meadows Road
Suite 150
Lake Oswego, OR 97035

19925 Stevens Creek Blvd.
Suite 100
Cupertino, CA 95014