Abundance Wealth Planning, LLC
Founder
Abundance Wealth Planning, LLC
Founder
Our goal is to help clients achieve personal and financial well-being.
- Joseph Kuo, CFP®, CMA®
Fee-Only financial planner located in Fremont, CA, serving clients locally and across the country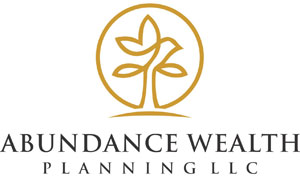 Joseph Kuo is a Fremont, CA fee-only financial planner. Abundance Wealth Planning, LLC provides comprehensive and objective financial planning, business coaching, and family wealth planning to help business owners, corporate executives, and attorney partners organize, grow and protect their assets through life's transitions. As a fee-only, fiduciary, and independent financial advisor, Joseph Kuo is never paid a commission of any kind, and has a legal obligation to provide unbiased and trustworthy financial advice.
I am a certified financial advisor and planner for attorneys, executives, and high equity professionals.
As a fee-only fiduciary, I work solely in your best interests. I do not sell or receive commissions on any financial products such as insurance policies or investment funds.
Money can stress us regardless of how much of it we have. Born into a family business, I received many mixed money messages while growing up:
Money is supposed to provide safety and freedom, yet everyone seems to be chained to their jobs.
We should work hard to build wealth so we can have a great future for our families, yet no one knows what that actually looks like.
We want that great future for our loved ones, but we're so busy working we have no time for them.
It's not just about wealth, it is about well-being. If you have achieved success and wealth, but have financial questions or still feel that something isn't right, I can partner with you to:
Clarify the goals that motivate you and uncover your "whys".
Design a robust plan to grow your business, protect your family, and help you navigate the changes that life throws at you.
Use your finances and wealth as resources to help you achieve personal and financial well-being for you and your loved ones.
MY CERTIFICATIONS AND MEMBERSHIPS
CERTIFIED FINANCIAL PLANNER ™ Professional
Certified Management Accountant
Certified Grief Recovery Specialist
Motivational Interview Practitioner
Board Member of SF Chapter of Financial Planning Association
Joseph Kuo is a Member of the National Association of Personal Financial Advisors

The National Association of Personal Financial Advisors (NAPFA) is a leading professional association of Fee-Only financial advisors - highly trained professionals who are committed to working in the best interests of those they serve.
NAPFA members live by three important values:
To be the beacon for independent, objective financial advice for individuals and families.
To be the champion of financial services delivered in the public interest.
To be the standard bearer for the emerging profession of financial planning.
My clients want more from life even as they create and grow wealth. They are turning the paradigm from how to get more money, to what can money do for them. They understand that there are different skill sets involved with creating, maintaining, and inheriting wealth; the skills to create wealth do not translate automatically into the skills to stay wealthy. They want to design their legacy while knowing that future is uncertain. They appreciate the way to increase confidence is to develop their own resilience and resourcefulness to handle whatever may come.
To do this, we provide
Business Coaching
Financial Coaching
Life Planning
In addition to:
Cashflow Management
College Saving
Employee Benefits Optimization
Estate Planning
Investment Management
Retirement Planning
Risk/Insurance Analysis
Tax Planning (including equity compensation such as RSU, options, ESPP, etc.)
Fee-Only, Fiduciary, Independent:

Three Important Criteria to Consider When Choosing a Financial Advisor.
Specialties
Comprehensive Financial Planning
Equity Comp (RSU, Options, ESPP) Strategy
Tax Planning
Investment Management
Family Planning (College, Estate)
Ideal Clients
Business Owners and Executives
Attorney Partners
Inheritance & IPOs
Working Together
Virtual Meetings
In-Office Meetings
Clearly Defined Fees
No Product Sales
Complimentary Initial Consultation
Professional Designations & Affiliations
Office Locations:
39899 Balentine Dr.
Suite 200
Newark, CA 94560