Joseph Vecchio
CFP®, CPA/PFS, MBA
Shore Financial Planning, LLC
President
Joseph
Vecchio
CFP®, CPA/PFS, MBA
Shore Financial Planning, LLC
President
As a fee-only financial planner, my focus is to offer unbiased financial advice to help you achieve your life goals.
- Joseph Vecchio, CFP®, CPA/PFS, MBA
Fee-Only financial planner located in Monmouth Beach, NJ, serving clients locally and across the country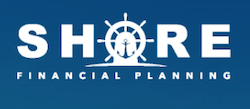 Joe Vecchio began his professional career in public accounting with Rothstein, Kass & Co.(KPMG) in 1995. He has spent the past twenty one years in the financial markets as an equity trader. He was introduced to fee-only comprehensive planning in 2001 when he retained an Alliance of Comprehensive Planner (ACP). Joe was enlightened by the value that it brought to his financial and personal well-being. He was inspired to become an ACP member to help people achieve financial clarity and peace of mind with their personal finances. Joe specializes in working with middle-income individuals and families who struggle making sense of all of the complex and confusing financial decisions they face. Joe firmly believes that many people are being exploited and neglected by financial salespeople who are motivated by quotas, product sales and commission-based income. Shore Financial Planning was founded to serve those families/individuals help accomplish the following as it relates to their financial lives…
Reduce taxes to build wealth by analyzing the tax implications of every financial decision.
Tax preparation and tax-planning with audit protection by a CPA whom you can trust.
Objective financial advice- no sales, no commissions, no conflicts of interest.
Properly diversify your investment portfolio in the most tax-efficient manner.
Review all of your insurance policies to determine if you are under/over insured.
Review your will/estate plan and discuss what you want and need.
Unlimited access to your own personal CPA, CFP® pro for ALL of your financial needs.
Joseph is a Certified Public Accountant (CPA), Certified Financial Planner (CFP®) professional, and holds a Master of Business Administration (MBA) from Montclair State University. In college Joseph excelled academically and athletically earning Omicron Delta Epsilon-The International Honor Society for Economics, and Beta Gamma Sigma-The International Business Honor Society honors. On the football field Joseph was a two year captain for the Muhlenberg College Football Team, as well as a two year All-American football player. Joe is a member of the Alliance of Comprehensive Planners (ACP), a nation-wide community of tax-focused financial planners that operate under the retainer model, and President/Founder of Shore Financial planning, LLC.
Joe resides in Monmouth Beach, NJ with his wonderful wife Colleen, three beautiful girls Grace, Morgan, and Riley, and three loving dogs (Cookie, Reese, and Gingy). He enjoys striper fishing, Texas Hold-Em, college football, and caring for his saltwater reef aquarium and koi pond.
You can reach Joe at 732-704-8982 or joe@shorefp.com.
Joseph Vecchio is a Member of the National Association of Personal Financial Advisors

The National Association of Personal Financial Advisors (NAPFA) is a leading professional association of Fee-Only financial advisors - highly trained professionals who are committed to working in the best interests of those they serve.
NAPFA members live by three important values:
To be the beacon for independent, objective financial advice for individuals and families.
To be the champion of financial services delivered in the public interest.
To be the standard bearer for the emerging profession of financial planning.
Financial planning is a life long process, not a single event. The process of financial planning is much more comprehensive and integrative than simply managing investments. The earlier the process is started the more easily you may achieve your goals and desires. Peace of mind comes from attention to all aspects of your financial life.
The Importance of Integration
Does this sound familiar?
You go to a stockbroker for investment advice,
An insurance agent to buy insurance,
An attorney for estate planning.
A financial planner for a retirement plan.
You end up with several pieces of your personal financial plan in place, but each was developed independently by a different person at a differing time in your life. Not only may individual pieces no longer be appropriate for your current situation and goals, but your progress toward your goals may be slowed because pieces of your plan are working against each other. I will make sure you have what you need and that your money is working as efficiently as possible. Learn more about our holistic financial planning services.
HOLISTIC PLANNING FOR LIFE'S TRANSITIONS
Financial planning would be easy is life progresses according to plan. But life is a series of transitions, some planned, some unplanned, and the financial decisions made during these transitions can be the most critical ones.
The time we take to understand you, your goals, your values, your relationships, your personal history, every aspect of your finances, and our availability to you as your planning agreement helps us to be effective, trusted guides during your life's transitions.
Most professionals—doctors, lawyers, even barbers—must meet strict requirements before they can practice. But almost anyone can call themselves a 'financial advisor' or 'wealth manager.' Increasing the confusion, advisors come with a variety of credentials, offer widely different services and are compensated in a variety of ways. Lastly, some advisors are legally required to offer advice in their client's best interest (fiduciaries) while others must act in the best interest of their employer or the companies whose products they sell.
WE ARE DIFFERENT.
We are fee-only which means our clients pay us directly so we can focus exclusively on finding the best solutions for them. We do not accept commissions or any outside compensation. Because you pay us, we work only for you: objective advice, not a sales pitch. And, yes, we are fiduciaries.
Finally, we offer comprehensive advice. Your financial life is bigger than Wall Street so we go far beyond stocks and bonds. By offering an extensive range of services, we can coordinate all aspects of your financial life so everything works together to support your dreams.
Fee-Only, Fiduciary, Independent:

Three Important Criteria to Consider When Choosing a Financial Advisor.
Specialties
Comprehensive Financial Planning
Tax Planning
College Education Planning
Investment Management
Retirement Income Planning
Ideal Clients
Retirees and Near Retirees
Growing Families
Business Owners and Executives
Sudden Money Situations
Novice Investors
Working Together
In-Office Meetings
Virtual Meetings
Clearly Defined Fees
No Product Sales
Complimentary Initial Consultation
Professional Designations & Affiliations
Office Locations:
29 Beach Road
#206
Monmouth Beach, NJ 07750