F5 Financial
Partner & Financial Advisor
F5 Financial
Partner & Financial Advisor
As a fee-only financial advisor, I help family-oriented executives and business owners confidently delegate their financial management and achieve financial freedom and personal significance.
- Josh Duncan, CFP®
Fee-Only Financial Planner located in Venice, FL, and McDonough, GA, and serving clients across the US.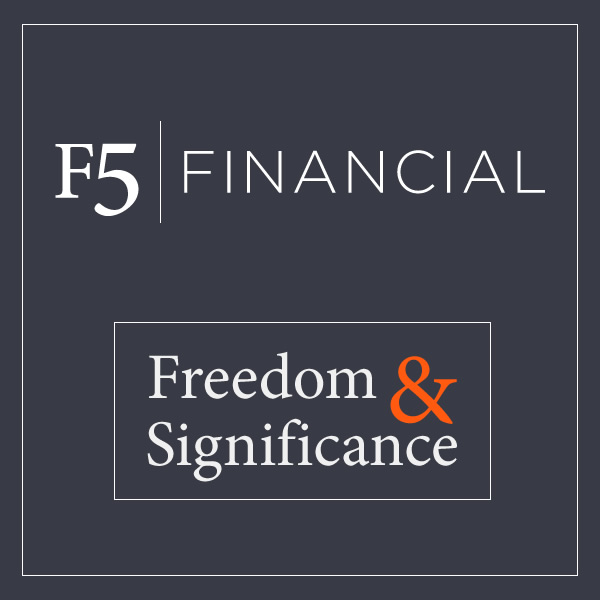 Josh Duncan is a Venice, FL, and McDonough, GA, fee-only financial advisor serving clients locally and across the country. F5 Financial provides comprehensive financial planning and passive investment solutions to help Corporate Executives, Entrepreneurs, and Families organize, grow and protect their assets through life's transitions. As a fee-only, fiduciary, and independent financial advisor, Josh Duncan is never paid a commission of any kind, and has a legal obligation to provide unbiased and trustworthy financial advice.
Josh Duncan is a Certified Financial Planner. He grew up near Peoria Illinois and attended Eastern Illinois University where he earned a B.S. in computer science. He also holds an MBA from Capella University.
From 2002 to 2012, Josh operated in multiple roles at Caterpillar including inventory management, project management, Six Sigma, business development and operations management.
Josh's interest in personal finance took off in 2008 with a focus on long-term investing and personal financial planning. He officially started his vocation in the financial industry in 2013 and quickly grew a successful business. Josh joined the F5 Financial team in October 2018.
Josh helps his clients develop and implement plans to enrich their lives today and create a brighter future. He's passionate about helping people achieve their goals and live a life of freedom and significance.
Josh is based in Venice, FL, along the Gulf Coast. He also maintains an office in McDonough, GA.
He and his wife, Tammi spend much of their time with their three boys who have interests in band, drama, soccer and piano. Josh is also a foodie and enjoys experiencing the local restaurant scene. As a Christ-follower, he spends time deepening his faith and loving on his community.
Josh Duncan is a Member of the National Association of Personal Financial Advisors

The National Association of Personal Financial Advisors (NAPFA) is a leading professional association of Fee-Only financial advisors - highly trained professionals who are committed to working in the best interests of those they serve.
NAPFA members live by three important values:
To be the beacon for independent, objective financial advice for individuals and families.
To be the champion of financial services delivered in the public interest.
To be the standard bearer for the emerging profession of financial planning.
F5 Financial is a fee-only wealth management firm with a holistic approach to financial planning, personal goals, and behavioral change. Through our F5 Process, we provide insight and tailored strategies that inspire and equip our clients to enjoy a life of significance and financial freedom.
WHAT WE DO
Our process begins with your goals and vision. We then lead the execution of your financial plan. That includes cash flow management, insurance, taxes, your work benefits, education planning, and your investment management.
F5 Financial Planning was established to help individuals discover harmony in the most important aspects of their lives. It is our belief that a life of Freedom and Significance is founded upon a deliberate lifestyle of creating harmony and balance between the Five Fs—Faith, Friends, Family, Fitness, and Finance.
We challenge our clients and push them to grow as individuals, and we hold them accountable to follow through on what they know is in their best interests. Our job is to make sure you have security, simplicity, and success related to all the financial aspects of your life. We can't imagine any other approach.
Our focus revolves around helping our clients achieve their life goals. We serve as a personal CFO and are available to help them when issues arise.
We are a fee-only financial planner, so we don't try and upsell you on additional products, or collect any commission off of your assets. We'll agree on the fee and that's it! From that point forward our minds are focused solely on your financial wellbeing.

ABOUT F5 FINANCIAL
We are a NAPFA approved, fee-only financial planning firm with a focus on serving Corporate Executives, Entrepreneurs, and Families. We provide comprehensive planning services and recommend low cost, academically proven, passive investment solutions. We service a variety of clients throughout the Chicago area, Metro Atlanta area, and across the US.
In addition to the desire to plan strategically for their financial future, our ideal clients are also focused on the wellbeing of their friends and family, are long term planners, optimistic, have a desire to contribute positively to society, and are committed to living a healthy lifestyle that incorporates all aspects of the Five Fs.
Most clients have in excess of $500,000 in investable assets or have a demonstrated track record of saving aggressively. They recognize that there will be "bumps" along the road of life and treat these "bumps" as opportunities to grow personally.

OFFICE LOCATIONS:
Naperville
Chicago
Metro Atlanta
Fee-Only, Fiduciary, Independent:

Three Important Criteria to Consider When Choosing a Financial Advisor.
Specialties
Comprehensive Financial Planning
Retirement Income Planning
Investment Management
College Education Planning
Tax Planning
Ideal Clients
Retirees and Near Retirees
Growing Families
Business Owners and Executives
Sudden Money Situations
Novice Investors
Working Together
In-Office Meetings
Virtual Meetings
Clearly Defined Fees
No Product Sales
Complimentary Initial Consultation
Professional Designations & Affiliations
Josh Duncan is a NAPFA-Registered Financial Advisor

The National Association of Personal Financial Advisors (NAPFA) is a leading professional association of Fee-Only financial advisors—highly trained professionals who are committed to working in the best interests of those they serve.

Josh Duncan is a CERTIFIED FINANCIAL PLANNER™ Professional - Click for Verification

CFP® professionals are held to strict ethical standards to ensure financial planning recommendations are in your best interest. What's more, a CFP® professional must acquire several years of experience related to delivering financial planning services to clients and pass the comprehensive CFP® Certification Exam before they can use the CFP® designation.

F5 Financial is an Approved Dimensional Funds Advisor

Dimensional believes an advisor can work closely with you to understand your financial needs and provide a range of wealth management services, while encouraging the discipline essential to long-term investment success. Financial advisors who work with Dimensional operate independently from Dimensional and vary in the extent to which they use Dimensional funds.
Office Locations:
871 Venetia Bay Blvd
Suite 234
Venice, FL 34285

70 Macon Street
McDonough, GA 30253