Sycamore Financial Planning
Financial Planner
Sycamore Financial Planning
Financial Planner
As a fee-only financial planner, my focus is to offer unbiased financial advice to help you achieve your life goals.
- Josh Holland, CFP®
Fee-Only financial planner located in Durham, NC, serving clients locally and across the country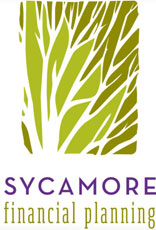 Josh Holland is a Durham, NC fee-only financial planner. Sycamore Financial Planning provides comprehensive financial planning, investment management, and divorce financial planning to help clients organize, grow and protect their assets through life's transitions. As a fee-only, fiduciary, and independent financial advisor, Josh Holland is never paid a commission of any kind, and has a legal obligation to provide unbiased and trustworthy financial advice.
Sycamore Financial Planning, LLC is a fee-only financial planning firm with offices in Durham and Charlotte North Carolina. Sycamore welcomes clients of all types regardless of age, assets, or level of financial expertise.
By providing comprehensive financial planning services on an hourly, as-needed basis, Sycamore offers a unique and flexible approach to helping clients with their most important financial questions. As a client, you decide how much assistance you need; and when you need it. Because Sycamore's compensation comes directly from its clients, the firm's only responsibility is to its clients. Sycamore works collaboratively with you to identify your goals and to create a plan to help you achieve them.
We'll start with a free initial consultation meeting. At the conclusion of this meeting, we'll provide a free quote, show you how we came up with the amount, and work with you if we need to customize the project based on your budget. Our goal is to keep your overall investing costs as low as possible while enabling you to make smarter financial decisions, sleep well at night, and achieve your goals.
---
Josh Holland has been a part of the financial services industry since 2013 when he joined Fidelity Investments as a customer service representative with the Workplace Investments team. While at Fidelity, Josh expanded his role on the Workplace Investment team by providing investment and retirement guidance to Fidelity 401(k) participants. Prior to working at Fidelity, Josh worked as an operations analyst for Credit Suisse for 6 years. Josh is a CERTIFIED FINANCIAL PLANNER™ professional. In addition, Josh holds a Bachelor of Science degree in Business Management from NC State University and completed Duke University's Executive Certificate in Financial Planning.
Contact Josh for a complimentary, no-obligation, initial consultation meeting, which can be conducted in person or over the phone.
Sycamore Financial Planning is flexible in providing a full range of comprehensive financial planning services. Our favorite client relationship is an ongoing, comprehensive financial planning relationship because it provides you with the most in-depth financial analysis and gives us the best chance to get to know you, your values, and goals. We also recognize that a one-time engagement or quick check-up may be a better fit, and we're happy to work with you in whatever way is best-suited for you. Our services include but are not limited to advice on the following issues.
Personal financial planning.
Retirement planning strategies.
Investment portfolio design and asset allocation.
Budgeting and debt management.
College funding advice.
One-time, periodic, or ongoing financial or investment advice.
Second opinion on investments or current financial plan.
FEE-ONLY. Sycamore Financial Planning receives no referral fees or commissions from any third parties. Being fee-only allows us to focus exclusively on your best interest and provide objective recommendations to help you achieve your financial goals. It can often-times save you a lot of money too!
We are able to provide a flat-fee quote for the initial engagement at the conclusion of the complimentary consultation most of the time. With the flat-fee quote, as long as we stay within the original scope of our project, you won't be charged any incremental hourly fees. You are also free to call and ask questions on the issues addressed in the engagement for up to a year after the recommendations meeting at no additional cost.
All services are billed at an hourly rate of $180. This rate is used both when determining a flat fee quote and when working on an hourly basis. A deposit and signed agreement is needed to start the engagement, and the remainder is due in the plan presentation meeting.
NO MINIMUMS. Sycamore Financial Planning does not require its clients to have a minimum amount of assets, account size, net worth, or income.
Fee-Only, Fiduciary, Independent:

Three Important Criteria to Consider When Choosing a Financial Advisor.
Specialties
Comprehensive Financial Planning
Investment Management
Divorce Financial Planning
Socially Responsible Investing
Long Term Care & CCRC Planning
Ideal Clients
Retirees and Near Retirees
Growing Families
Business Owners and Executives
Sudden Money Situations
Novice Investors
Working Together
In-Office Meetings
Virtual Meetings
Clearly Defined Fees
No Product Sales
Complimentary Initial Consultation
Professional Designations & Affiliations
Josh Holland is a CERTIFIED FINANCIAL PLANNER™ Professional - Click for Verification

CFP® professionals are held to strict ethical standards to ensure financial planning recommendations are in your best interest. What's more, a CFP® professional must acquire several years of experience related to delivering financial planning services to clients and pass the comprehensive CFP® Certification Exam before they can use the CFP® designation.

Josh Holland is a member of the Garrett Planning Network. Click here to learn more.

Everyone needs competent, objective financial advice from time to time. The Garrett Planning Network has a nationwide membership with hundreds of independent, Fee-Only financial planners providing advice to people from all walks of life, without minimum account requirements, sales commissions, or long-term commitments. Our members proudly embrace their fiduciary duty, always placing their clients' best interests first.
Office Locations:
1005 Slater Road
Suite 320
Durham, NC 27703