Wealth In Yourself
Founder and Financial Life Planner
Wealth In Yourself
Founder and Financial Life Planner
I work with awesome people that have the freedom to work remotely who want to design their ideal life around what is important to them. What makes me different is how I help you get to the heart of your values and priorities, and create a framework to align your financial plan with your life goals. As a result my clients live a more authentic life as they build True Wealth™.
- Josh St Laurent, CFP®
Fee-Only fiduciary financial life planner located in South Lake Tahoe, CA, meeting clients face-to-face locally and virtually nationwide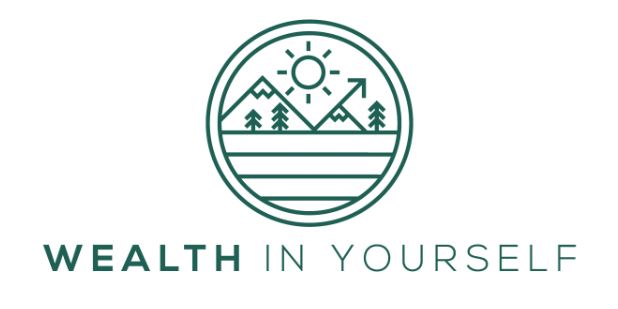 Josh St Laurent is a South Lake Tahoe, CA fee-only financial advisor serving clients locally and across the country. Wealth In Yourself provides comprehensive financial life planning to help clients organize, grow and protect their assets through life's transitions. As a fee-only, fiduciary, and independent financial advisor, Josh St Laurent is never paid a commission of any kind, and has a legal obligation to provide unbiased and trustworthy financial advice. His focus is on life planning and helping people design a life aligned with their values and what is most important to them.
Wealth In Yourself was born when Josh St. Laurent realized after 9 years in corporate financial services that his generation was drastically underserved, and clients' best interests weren't always being put first. High fees, generic advice, and commissions for "advisors" drove Josh away from the industry he had fallen in love with nearly a decade before. He felt compelled to create something that would help people from all walks of life achieve financial success that could trickle down to all other aspects of their lives.
Through the CFP® curriculum and graduate work in Advanced Financial Life Planning, one thing became clear – some of the biggest opportunities we all share were not overly complicated, but instead were simple proven principles that could be put in place and automated at no cost. This "aha" moment was the spark that started Wealth in Yourself. While we do focus on your finances, your values are at the core of the planning process. Would you knowingly invest in a company that goes against your values? Probably not, but most of us do without even realizing it. We believe that by being intentional through every step of your finances, you will become more successful and happier and leave the world a better place than you found it.
Josh has worked with clients all over the country and there have been two things that we consistently hear from clients, "We like that we can trust you, and you make things easy to understand." There is no better compliment that we could receive, and we strive daily to incorporate these values into each interaction.
Josh St Laurent is a Member of the National Association of Personal Financial Advisors

The National Association of Personal Financial Advisors (NAPFA) is a leading professional association of Fee-Only financial advisors - highly trained professionals who are committed to working in the best interests of those they serve.
NAPFA members live by three important values:
To be the beacon for independent, objective financial advice for individuals and families.
To be the champion of financial services delivered in the public interest.
To be the standard bearer for the emerging profession of financial planning.
We are a fee-only advisory firm located in South Lake Tahoe, CA partnering with people working from anywhere and striving for financial freedom.
Our top two priorities when we work with you are to ensure the concepts are easy to understand and that you have actionable steps to move you toward your life goals. Financial planning is the easy part, the value lies in Life Planning and getting clear on your life's goals and aspirations. Any Life Planner will tell you that throughout our work together there is a chance that we will need to leverage another professional with a complimentary skill set.This could mean a tax expert, estate planning attorney, or financial therapist. Since simplicity was important we decided to partner with Altruist, Money Quotient, and Elements to create a streamlined experience.
Check us out, we'd love to talk with you!
Fee-Only, Fiduciary, Independent:

Three Important Criteria to Consider When Choosing a Financial Advisor.
Specialties
Comprehensive Financial Planning
Financial Life Planning
Behavioral Coaching
College Education Planning
Tax Planning
Ideal Clients
Remote Workers
Business Owners and Executives
Growing Families
Sudden Money Situations
Novice Investors
Working Together
Virtual Meetings
In-Office Meetings
Clearly Defined Fees
No Product Sales
Complimentary Initial Consultation
Professional Designations & Affiliations
Office Locations:
3079 Harrison Ave
#12
South Lake Tahoe, CA 96150