Justin Pritchard
CFP®, PPC®, RMA®, MBA
Approach Financial, Inc.
Founder
Justin
Pritchard
CFP®, PPC®, RMA®, MBA
Approach Financial, Inc.
Founder
Let's plan your future and take action together so you can focus on the most important things in life!
- Justin Pritchard, CFP®, PPC®, RMA®, MBA
Fee-Only financial planner located in Montrose, CO, serving clients locally and across the country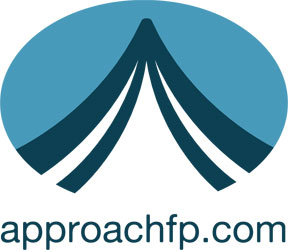 Hi, I'm Justin Pritchard, CFP® with Approach Financial, Inc. in Montrose, Colorado. I've been helping people manage their finances for over 15 years, and my goal is to help you get things done and get on with the more important things in life. Whether you prefer to spend time with loved ones, get outdoors, or do anything else, completing those necessary financial tasks makes it easier.
You've got potential changes on the horizon? Let's make a plan so you can gain clarity and confidence as you move toward the next chapter.
My primary focus is retirement planning. As you move toward the next chapter in life, you may want to explore how things might unfold and make sure you're doing the right things.
Do you have enough to retire, or are you on track for a comfortable retirement?
How much can you spend each month or year?
What taxes will you owe in retirement?
Will health care spending be an issue?
Are you investing in a way that makes sense for your long-term goals?
We can talk about all that and more. I work under a variety of models, including flat-fee and project engagements. But if you want me to manage assets for you, that's an option.
I've also worked with numerous workplace retirement plans (such as 401k plans), so I can handle plan operations as well as help employees—the people who save in those plans—make sense of their finances and work toward their goals. For retirement plans, small businesses and self-employed entrepreneurs are my sweet spot. I provide everything from plan consulting and setup to ongoing service, participant education, and financial wellness.

I earned an MBA and MSIS from the University of Colorado in 2003 and became a CERTIFIED FINANCIAL PLANNER™ professional in 2010. I've written about personal finance, loans, insurance, retirement, and more, and I enjoy staying up to date on new developments.
Let's talk! Pick a time for a quick introductory call, or download some of my freebies to help you plan and invest.
Justin Pritchard is a Member of the National Association of Personal Financial Advisors

The National Association of Personal Financial Advisors (NAPFA) is a leading professional association of Fee-Only financial advisors - highly trained professionals who are committed to working in the best interests of those they serve.
NAPFA members live by three important values:
To be the beacon for independent, objective financial advice for individuals and families.
To be the champion of financial services delivered in the public interest.
To be the standard bearer for the emerging profession of financial planning.
Approach Financial is an independent financial planning practice that has over 14 years of experience serving clients. Approach Financial works with many of the same clients, relationships, and retirement plans as before, but is now a fee-only practice. Based in Montrose, CO, and serving clients across the U.S. online and by phone (subject to state law). Approach Financial has experience working with small business and self-employed entrepreneurs. We cover financial planning and investment management for individuals and families, small business retirement plans (401k and more), investment management, and general consulting.
Fee-Only, Fiduciary, Independent:

Three Important Criteria to Consider When Choosing a Financial Advisor.
Specialties
Retirement Income Planning
Investment Management
College Education Planning
Tax Planning
401(k) Plans for Small Business
Ideal Clients
Retirees and Near Retirees
Growing Families
Business Owners and Executives
Sudden Money Situations
Novice Investors
Self-Employed Individuals
Working Together
In-Office Meetings
Virtual Meetings
Clearly Defined Fees
No Product Sales
Complimentary Initial Consultation
Professional Designations & Affiliations
Office Locations:
210 East Main Street
Montrose, CO 81401

Mailing Address
236 South 3rd St. PMB 216
Montrose, CO 81401