Karen Elise Kilbride
CFP®, CPA
Portland Integritas Advisors, LLC
Financial Advisor
Karen
Elise Kilbride
CFP®, CPA
Portland Integritas Advisors, LLC
Financial Advisor
As a fee-only financial planner, my focus is to offer unbiased financial advice to help you achieve your life goals.
- Karen Elise Kilbride, CFP®, CPA
Fee Only Financial Advisor Located in Portland, Maine Serving Clients Nationwide.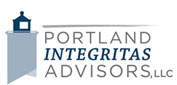 Karen Elise Kilbride is a
Portland, ME fee-only financial planner
. Portland Integritas Advisors, LLC provides comprehensive and objective financial planning to help clients organize, grow and protect their assets through life's transitions. As a fee-only, fiduciary, and independent financial advisor, Karen Elise Kilbride is never paid a commission of any kind, and has a legal obligation to provide unbiased and trustworthy financial advice.
Karen Elise, formerly a Principal of On Course Financial Group, LLC founded Portland Integritas Advisors, LLC in 2012. Since 2003, Karen Elise has been planning and managing the financial affairs of individuals and families to help them achieve their goals.
Karen Elise has been a part of the financial services industry since 1984. Work experience before becoming a fee-only advisor in 2003 included practicing as a public accountant for both an international accounting firm (Coopers & Lybrand LLP) and a large regional CPA firm in Portland, Maine. Karen Elise's financial services industry experience also includes eleven years in the property/casualty insurance business working for a number of Fortune 500 companies in New York and Maine.
Karen Elise holds a Certificate in Financial Planning from Merrimack College and is a Summa Cum Laude graduate of the University of Southern Maine with a Bachelors of Science Degree in Accounting. Karen Elise is a registered investment advisor in the State of Maine. She earned the right to call herself a CFP® practitioner from the CFP Board of Standards in 2003. Karen Elise is a member of the National Association of Personal Financial Advisors (NAPFA), and the American Institute of Certified Public Accountants (AICPA).
Karen Elise Kilbride is a Member of the National Association of Personal Financial Advisors

The National Association of Personal Financial Advisors (NAPFA) is a leading professional association of Fee-Only financial advisors - highly trained professionals who are committed to working in the best interests of those they serve.
NAPFA members live by three important values:
To be the beacon for independent, objective financial advice for individuals and families.
To be the champion of financial services delivered in the public interest.
To be the standard bearer for the emerging profession of financial planning.
Portland Integritas Advisors, LLC is a Maine fee-only independent wealth advisory firm focused on listening, understanding and responding to the unique needs of our clients. Founded by Karen Elise Kilbride CFP®, CPA, our firm is driven by integrity and centered on our clients.

We believe the client interest comes first and we serve our clients as Fiduciaries because there is simply no other way to provide financial advice. Being a Fiduciary combined with our fee-only independent business model was chosen to be able to offer client centered objective advice.

We are a boutique wealth management "financial planning based investment management" firm serving clients who want to partner with a trusted advisor, one who stands shoulder to shoulder with you bringing clarity and direction to your financial affairs. Our retirement focus and choice to serve a select number of clients enables us to offer a higher quality and more personalized level of service.

We are planners, not just advisors. Listening and understanding all of the areas that define your personal financial situation enable us to develop an individualized financial plan fully reflective of your goals and the investment advice to help you achieve those goals. We believe financial planning is the cornerstone to a sound investment plan.
Fee-Only, Fiduciary, Independent:

Three Important Criteria to Consider When Choosing a Financial Advisor.
Specialties
Retirement Income and Distribution Planning
Investment Strategies
Income Tax Planning
Wealth Management
Ideal Clients
Retirees and Near Retirees
Business Owners and Executives
Working Together
In-Office Meetings
Virtual Meetings
Professional Designations & Affiliations
Karen Elise Kilbride is a Certified Public Accountant (Learn More)

Certified Public Accountants are licensed by the state and authorized by the state to practice public or private accounting. CPA licensing requirements are state specific, but typically include a bachelors degree with additional accounting coursework, successful completion of the Uniform CPA Exam, work experience, successful completion of an approved ethics course, and ongoing continuing education.
Contact

Karen Elise Kilbride
Office Locations:
22 Free Street
Suite 404
Portland, ME 04101