Kelly Jennings
CFP®, CDAA™
Branning Wealth Management
Wealth Advisor
Kelly
Jennings
CFP®, CDAA™
Branning Wealth Management
Wealth Advisor
As a fee-only financial planner, my focus is to offer unbiased financial advice to help you achieve your life goals.
- Kelly Jennings, CFP®, CDAA™
Fee-Only financial planner located in Chapel Hill, NC serving clients locally and across the country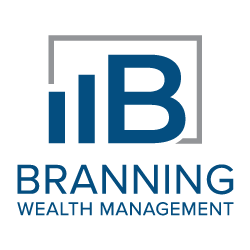 Kelly Jennings is a Ridgeland, MS fee-only financial advisor serving clients locally and across the country. Branning Wealth Management provides comprehensive financial planning using the Branning MATCH to help young professionals, pre-retirees and retirees and athletes organize, grow and protect their assets through life's transitions. As a fee-only, fiduciary, and independent financial advisor, Kelly Jennings is never paid a commission of any kind, and has a legal obligation to provide unbiased and trustworthy financial advice.
5/22/23 - Kelly Jennings was interviewed by FeeOnlyNetwork.com
What would you say is your niche?
I serve high-income and pre-retirees with retirement planning and investment growth strategies. Our firm, Branning Wealth Management, specializes in liability-driven investing which makes us different from most in the industry. This particular strategy works uniquely well with future planning thoughts and strategy.
Tell me about a unique client situation where your experience and expertise added significant value to the relationship.
I had a client that was going to cash out his retirement account in order to pay off debt. The client did not realize the tax consequences that would follow from this decision. I was able to show him the comparison and ultimately saved him roughly $50,000 in taxes during that one year.
How do you hope the industry will evolve, and how are you contributing towards that change?
I think that the financial industry needs to take a harder look at liability-driven investing for the individual client. In contrast to the total return approach that most people are familiar with, this approach prioritizes cash flow planning. Academics call this dedicated portfolio theory. Retirees' expected withdrawals are seen as liabilities that need a dedicated source of income to cover them. The stock/bond allocation is determined by the amount of income needed and the length of time the retiree wants to protect that stream from short-term market fluctuations.
A stranger at a party asked you what you do. How do you answer?
I am a financial advisor who works with high income individuals to help them plan and invest for retirement via historically proven financial planning methods.
What steps do you take so that clients are assured that your fees are transparent?
I spell them out on our website. I make sure they sign a planning or service agreement that spells out the fee structure. Additionally, clients receive either a final invoice or monthly statements from the custodian, confirming the fees.
What do you wish more people knew about the process of creating a financial plan?
The amount of time, thought, and knowledge that actually goes into creating a plan. Also, there is no one size that fits all when it comes to financial planning.
What is the biggest misconception about your job?
That we just want to get paid whether the market goes up or down.
What has been your "aha-moment" during your financial services career?
That financial planning does not need to be done one way. There are a number of different approaches that can work well if properly applied to the given client situation.
What advice would you give a college student wanting to enter the industry?
Be patient! There is a lot to learn and a lot of mistakes to be made. I would also instruct them to check their heart often to make sure that they value the client as much as, if not more than, their own bottom line.
Who is/was your mentor in the industry?
Jason Branning was and is my mentor in the industry. I also listen to other seasoned advisors via podcasts.
How has your family background influenced your personal financial mindset today?
My family background influenced me to be cautious in spending and conservative with investing.
What do you think is the biggest mistake people make with their money?
Investing without a plan and not thinking long term before investing.
How has the shift to serving clients virtually impacted your business?
It has a huge impact on our business as we try to make this our top priority.
If you could only give one piece of financial advice, what would it be?
Always have an emergency fund.
What is the least understood aspect of your job?
What we actually do and how we get paid.
How do you keep track of all the things you have to do?
Google Calendar, NotePad, Email, and Redtail (CRM).
Take me through a recent workday that was challenging but rewarding.
I thought I had a plan set for a client but the client reached out to me and told me that they did something that deviated from the plan. I had to go back and revise the plan to make sure that their decision still worked. It caused another hour of work, but it was rewarding to know that we have a benchmark set to guard/direct emotional decision-making.
Is there a particular book that has had a positive influence on your personal or professional life?
The Richest Man in Babylon by George Samuel Clason
Have you had any interesting jobs prior to becoming a financial advisor?
Yes, I was a professional football player.
How would you describe the culture of your firm?
The culture of our firm is great. Everyone seeks to work together and truly wants to see the other succeed. Help is always available when needed.
Can you share a bit about your processes, services, and fees?
At Branning Wealth Management, we offer planning and investment management services. We use a safety-first approach to financial planning and asset management. We believe planning and investment management decisions should be approached as a liability-driven process. So, assets (investments, etc.), and cash flows should be prioritized and matched to projected liabilities (expenses and goals). The planning or investment management fees we receive are transparent and paid by clients for the services provided. Typical plans cost $4,000 one-time and asset management service fees are around 1% when managing one million dollars.
Tell me more about your firm's history.
Branning Wealth Management (BWM) was founded in 2009. The firm was started to offer academically tested best practices in planning and investments customized and delivered to individuals.
On a personal note, what should we know about you?
I've been married to my wife, Fritzie, for 14 years. I have six children ranging in age from 16-2. We homeschool all of them. I am a member of Hope Baptist Church in Wake Forest, NC. I enjoy listening to podcasts, working out, Jiu Jitsu, and audiobooks.
Kelly Jennings is a Member of the National Association of Personal Financial Advisors

The National Association of Personal Financial Advisors (NAPFA) is a leading professional association of Fee-Only financial advisors - highly trained professionals who are committed to working in the best interests of those they serve.
NAPFA members live by three important values:
To be the beacon for independent, objective financial advice for individuals and families.
To be the champion of financial services delivered in the public interest.
To be the standard bearer for the emerging profession of financial planning.
At Branning Wealth, we're passionate about helping clients nationwide achieve their financial goals. We take a unique approach to financial planning and investment management using the Modern Retirement Theory and Asset Dedication.
Fee-Only, Fiduciary, Independent:

Three Important Criteria to Consider When Choosing a Financial Advisor.
Specialties
Comprehensive Financial Planning
Retirement Income Planning
Investment Management
College Education Planning
Tax Planning
Ideal Clients
Athletes
Retirees and Near Retirees
Growing Families
Business Owners and Executives
Sudden Money Situations
Novice Investors
Working Together
In-Office Meetings
Virtual Meetings
Clearly Defined Fees
No Product Sales
Complimentary Initial Consultation
Professional Designations & Affiliations
Office Locations:
400 Fontaine Place
Suite 101
Ridgeland, MS 39157

510 Meadowmont Village Circle
By Appointment or Virtual
Chapel Hill, NC 27517