Mason & Associates, LLC
Senior Financial Planner
Mason & Associates, LLC
Senior Financial Planner
As a fee-only financial planner, my focus is to offer unbiased financial advice to help you achieve your life goals.
- Kenneth Mason, RICP®
Fee-Only financial planner located in Newport News, VA, serving clients locally and across the country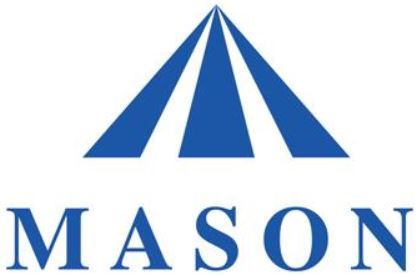 Ken Mason is a Newport News, VA fee-only financial planner. Mason & Associates specializes in helping federal employees, state employees, military, and private sector employees organize, grow and protect their assets through life's transitions. As a fee-only, fiduciary, and independent financial advisor, Ken Mason is never paid a commission of any kind, and has a legal obligation to provide unbiased and trustworthy financial advice.
Areas of expertise include the Federal Employee Retirement System (FERS) the Civil Service Retirement System (CSRS), retirement planning for military members, and tax planning.
LISTEN TO OUR PODCAST: Federal Employee Financial Planning

We speak specifically to federal employees and the unique planning techniques and strategies to help them maximize their benefits. Mason & Associates have over three decades serving as financial planners for federal employees.
Kenneth Mason began his financial planning career in 1990. His expertise lies not only in his comprehensive knowledge of Federal employee benefits (CSRS/FERS, Military & VRS); he is also the firm's Long-term Care planning specialist, having received his Long-Term Care Insurance Strategist (LTCIS) designation from the Center for Senior Studies in 2003. Ken has proven to be a valuable resource to Federal employees affected by the Federal Erroneous Retirement Coverage Corrections Act (FERCCA), and he has extensive knowledge of the many nuances of Social Security benefits.
Having proudly served his country in the United States Air Force, Kenneth's time on active duty encouraged him to build a strong knowledge of military benefits. This knowledge makes him uniquely qualified to work with Federal employees who have military service and/or spouses in uniform.
Kenneth and his wife Christine reside in Providence Forge, Virginia. Their son Christopher successfully owns and operates a computer business and film production company, and was recently married!
We place clients' interests first and empower them to live their best life.
Mason & Associates, LLC is an independent, fee-only financial planning firm located in Newport News, Virginia. Our firm was founded in 2003 as the "go-to" firm for Federal employees seeking comprehensive financial planning advice. Success over the years has expanded our areas of specialty to include members of the Armed Forces, Virginia State Employees (Virginia Retirement System - VRS), Huntington Ingalls Industries personnel, and all private sector employees. Our goal is to maximize the use of employer-based pensions and benefits and guide clients as they supplement these benefits with private plans and investments.
The Mason Financial Planning Team offers comprehensive financial planning to State and Federal employees throughout the Peninsula and Tidewater region of Virginia (Williamsburg, Newport News, Hampton, Yorktown, Norfolk, Chesapeake, and Virginia Beach). Because of our location in Hampton Roads, VA, we have the unique opportunity to specialize with Federal, State, and Military personnel due to our close proximity to Langley Air Force Base, Little Creek Base, Ft. Eustis Army Base, Norfolk Naval Shipyard, NASA, Department of Defense, and the VA Hospital, to name a few. You do not have to be a State or Federal employee to enjoy our exceptional planning services, but if you are, you absolutely want Mason & Associates on your team.
In addition, since many of our clients are Federal/Military, we utilize technology to maintain long-distance relationships with people who live all over the country. If you move from Virginia or live in another state, don't worry - we can work with you!
Tune in to the Mason & Associates Financial Planning Radio Show to hear more about financial planning strategies. Michael and John co-host the bimonthly call-in radio show, heard locally on WNIS AM 790. The show airs the first and third Tuesday of every month from 6:00 to 7:00 p.m.
OUR MISSION
We provide unique, transparent, and comprehensive financial planning advice that places clients' interests first and empowers them to live their best life.
OUR VISION
To uphold our commitment to family values, exceptional customer service, and individualized financial planning advice for future generations as we expand our team of qualified financial professionals.
Fee-Only, Fiduciary, Independent:

Three Important Criteria to Consider When Choosing a Financial Advisor.
Specialties
Comprehensive Financial Planning
Retirement Income Planning
Investment Management
Tax Planning
Ideal Clients
Retirees and Near Retirees
Diligent Savers with $700,000 or More Saved for Retirement
Nice People
Looking for a Trusted Advisor
Business Owners and Executives
Working Together
Virtual Meetings
Clearly Defined Fees
No Product Sales
Complimentary Initial Consultation
Professional Designations & Affiliations
Kenneth Mason is a Retirement Income Certified Professional® (RICP®)

A professional designation for experienced financial advisors and investment managers who have passed coursework to become experts in retirement income planning. A Retirement Income Certified Professional® helps retirees and near-retirees develop and implement a plan for managing the financial assets they have accumulated for retirement and a set realistic budget to help meet life goals.
Office Locations:
2 Bayport Way
Suite 110
Newport News, VA 23606