Foothills Financial Planning
Wealth Management Principal, President
Foothills Financial Planning
Wealth Management Principal, President
As a fee-only financial planner, my focus is to offer unbiased financial advice to help you achieve your life goals.
- Kevin O'Reilly, CFP®
Fee-Only financial planner located in Phoenix, AZ, serving clients locally and across the country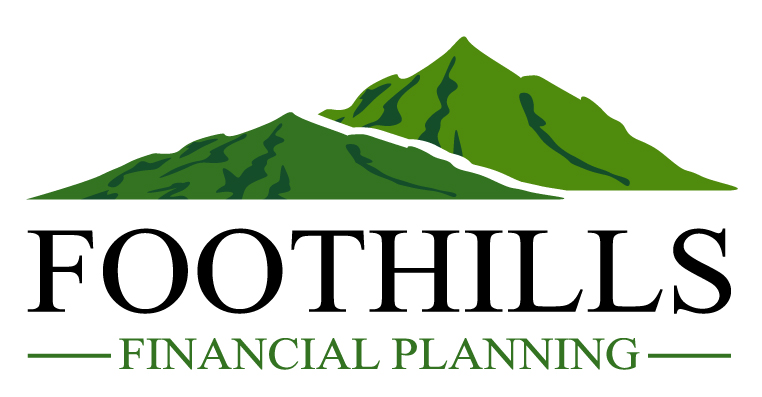 Kevin O'Reilly is a Phoenix, AZ fee-only financial planner. Foothills Financial Planning, Inc. provides comprehensive financial planning, investment management and retirement planning to help individuals, families, and small business owners organize, grow and protect their assets through life's transitions. As a fee-only, fiduciary, and independent financial advisor, Kevin O'Reilly is never paid a commission of any kind, and has a legal obligation to provide unbiased and trustworthy financial advice.
Kevin O'Reilly, CFP® is a principal and fee-only financial planner at Foothills Financial Planning located in Phoenix, AZ.
---
Foothills Financial Planning was started in the Ahwatukee Foothills of Phoenix with a simple mission: provide high quality, commission-free financial planning to people from all walks of life, regardless of net worth and annual income. If you are an individual or small business that is looking for professional, objective financial advice, come learn how we can help you make personalized financial decisions that make sense for you.
Our fee-only financial planning advice provides ongoing investment management with no incentive to buy specific products. You receive independent, objective financial advice from an advisor whose interests are aligned with your own.
As a licensed Investment Advisor in Arizona, Foothills Financial Planning is held to a fiduciary standard. That means we must provide objective financial advice that is in the best interests of our clients. It is our legal obligation. Unlike most financial advisors, we operate independently and don't receive commissions for selling specific products, so our recommendations are based solely on your needs. We do our best to avoid all conflicts of interest, so we can remain focused on your future.
Before founding Foothills Financial Planning, I earned a degree in finance from Indiana University. Afterwards I worked in software development, technology management and corporate finance. The software I created for Intel, Nuveen Investments, and other financial and tech firms provided me with valuable industry knowledge and firsthand experience that I now use to provide quality, comprehensive financial planning for professionals in these fields. I understand the challenges and pressures facing technology professionals today, and will work closely with you to help you achieve a full financial life.
I rounded out my perspective and expertise in investment management and financial planning with an MBA from Arizona State University, and completion of the financial planning certification program at Boston University, which led to my CERTIFIED FINANCIAL PLANNER™ status. I have served as an officer for the Financial Planning Association of Greater Phoenix, the Indiana University Alumni Club, and served various roles on the youth hockey scene in Phoenix.
Contact us today at 480.445.9072 to schedule a complimentary Get Acquainted meeting and to start down the path of achieving your financial objectives.
Kevin O'Reilly is a Member of the National Association of Personal Financial Advisors

The National Association of Personal Financial Advisors (NAPFA) is a leading professional association of Fee-Only financial advisors - highly trained professionals who are committed to working in the best interests of those they serve.
NAPFA members live by three important values:
To be the beacon for independent, objective financial advice for individuals and families.
To be the champion of financial services delivered in the public interest.
To be the standard bearer for the emerging profession of financial planning.
Fiduciary Duty. Client Focus. Pragmatic Approach.
Ahwatukee-based Foothills Financial Planning provides commission-free financial planning and investment management to individuals, families, and business owners, regardless of net worth or income, tailored to their needs. We never take a commission or sell an investment product. As a fiduciary, we always act in your best interest.
Fee-Only, Fiduciary, Independent:

Three Important Criteria to Consider When Choosing a Financial Advisor.
Specialties
Comprehensive Financial Planning
Retirement Income Planning
Investment Management
College Education Planning
Tax Planning and Preparation
Estate Planning
Ideal Clients
Tech Industry Employees
Retirees and Near Retirees
Sudden Money Situations
Business Owners and Executives
Growing Families
Working Together
Virtual Meetings
In-Office Meetings
Foothills Financial Dashboard
Clearly Defined Fees
No Product Sales
Complimentary Initial Consultation
Professional Designations & Affiliations
Office Locations:
4425 E Agave Rd
Suite 132
Phoenix, AZ 85044