Dr. Laura Mattia
Ph.D, MBA, CFP®
Atlas Fiduciary Financial LLC.
CEO & Senior Fee-Only Planner
Dr. Laura
Mattia
Ph.D, MBA, CFP®
Atlas Fiduciary Financial LLC.
CEO & Senior Fee-Only Planner
We treat you, our client, as if you are a family member; without an agenda, a sales motive or conflict of interest - partnering with you to help you achieve your best life. To give "SMART" advice, each member of our team has a university degree in finance and a CFP®. Our advisors also hold CFAs and CPAs and each has been providing financial advice for over thirty-years, so we actually know (and can explain) the pros and cons of your options.
- Dr. Laura Mattia, Ph.D, MBA, CFP®
Fee-Only financial planner located in SARASOTA, FL, serving clients locally, the Oakland NJ office and across the country with "SMARTER FINANCIAL SOLUTIONS FOR YOUR BEST LIFE"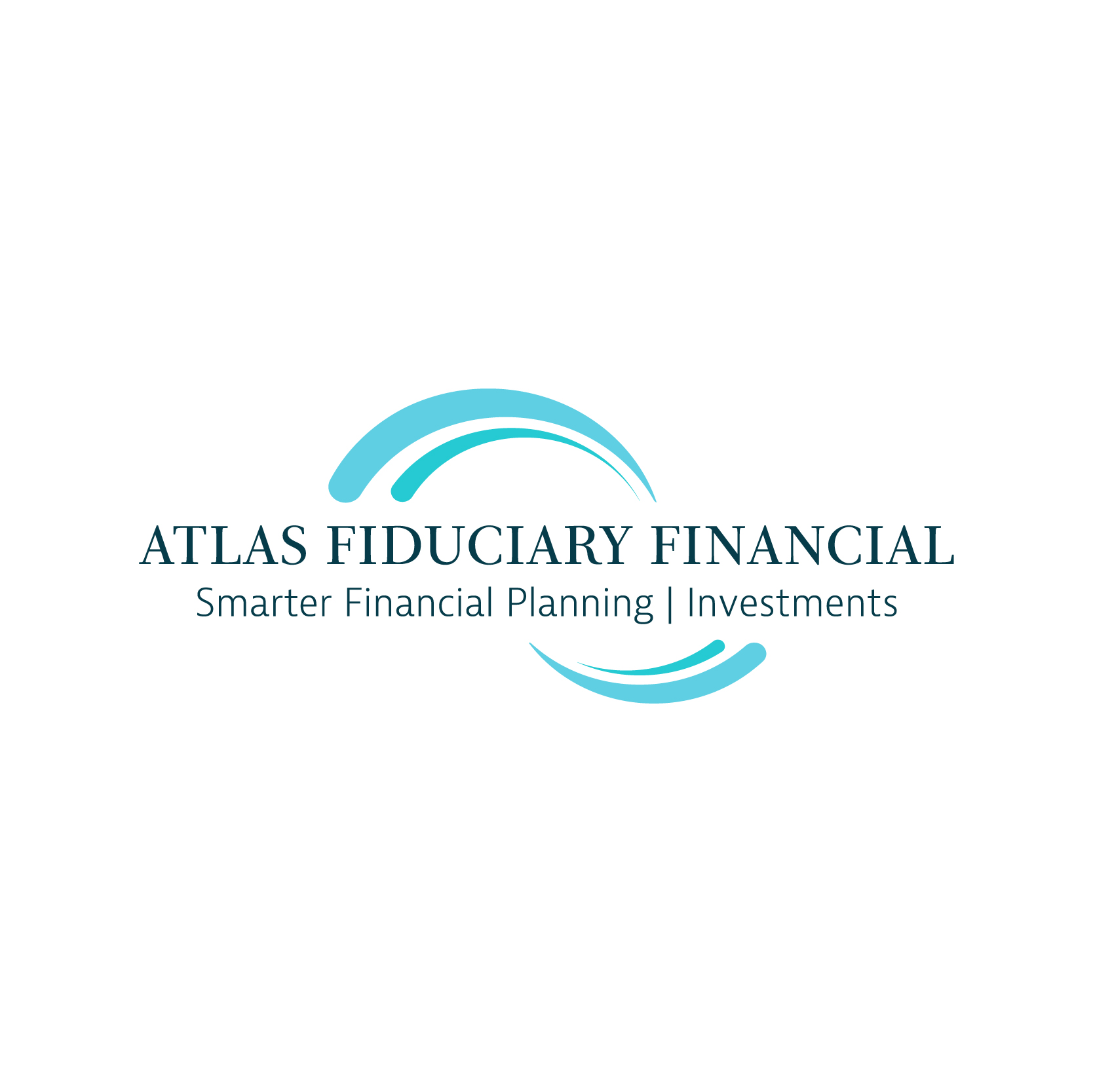 The name of our firm tells you what we stand for. According to the dictionary, Atlas is a person who is a mainstay and a Fiduciary involves operating in trust for another person. Advising clients, affecting their financial lives is a tremendous responsibility - which is not lost on us. Our promise of reliable and responsible guidance can be found in our name and in the SIGNED FIDUCIARY OATH we give each of our clients.
From the beginning we have always worked as FEE-ONLY Advisors. Our recommendations are based solely upon merit and our analytical evaluation of the pros and cons of your options.
In order to provide this level of analysis - EDUCATION AND EXPERIENCE MATTER. At Atlas Fiduciary Financial, every team member has at least a finance degree from a university and also a CFP. The senior advisors hold terminal university degrees and gold-standard credentials. For example in addition to the CFP, I hold a Ph.D. in Personal Financial Planning and an MBA in Accounting. Other Senior Advisors of the firm hold the CFA designation and the CPA designation broadening our knowledge.
And our EXPERIENCE RUNS DEEP. I've worked as a finance professional for over 30 years, first as a CFO advising CEOs and business owners and then as a fee-only financial planner advising individuals and their families. Our Senior Advisors all have similar tenure.
Atlas Fiduciary Financial offers COMPREHENSIVE FINANCIAL PLANNING where we look at your entire life to provide solutions that support your "best" life and we also offer investment management based on what we have coined ENHANCED-MODERN PORTFOLIO THEORY, using sophisticated mathematical tools proven to reduce risk while investing in your future.
And we are GOOD LISTENERS. Our personalized focus on your life, inspires trust and confidence. No matter what your situation, your financial plan should address your deepest concerns. Our compassionate team specializes in clear, straightforward guidance, so you gain a sense of organization and clarity.
In summary, our SUPERIOR EDUCATION, our YEARS OF EXPERIENCE, our FEE-ONLY FIDUCIARY PROMISE and our GENUINE CONCERN for our clients are the reasons why our relationships run deep and are long-lasting.
Dr. Mattia moved from New York City metro area to Sarasota, Florida in 2014. A former CFO and advisor to top CEO's for their businesses and family office, Dr. Laura Mattia is passionate about influencing positive change in the financial industry and the need for competent and ethical advice. Dr. Mattia teaches CFP's how to create financial plans as fiduciaries at Texas Tech University, for large national financial service firms and recently spent several years creating a new CFP registered program at the Muma Business College, University of South Florida in Tampa.
Though today Dr. Mattia is a visionary financial advisor, educator, speaker and author, her career journey was a circuitous one. After earning a B.S. in psychology with the intention of pursuing a career in counseling, she went on to obtain an MBA in accounting and finance, later accepting a position in the corporate world. As she tells it, it was this experience that ultimately served as the inspiration for her current area of focus:
"I worked for many years as a corporate executive. I really wanted to work in the helping profession with individuals. Though I had strayed from that dream, as a senior executive I had the opportunity to help management and others with their personal financial questions and became the CFO for a family office serving a well-respected businessman in Manhattan. I found that I enjoyed advising individuals much more than advising on the businesses themselves, so I went back to school and earned my CFP®. Later working as a fiduciary, I realized that an extensive knowledge base is fundamental to knowing what is in the client's best interest so I continued to study, earning a Ph.D. in Personal Financial Planning from Texas Tech University, the premier financial planning program in the country. These days I keep my knowledge sharp by teaching professionals in the industry. I would never consider giving people financial advise, affecting their lives, without this commitment to continuous learning."
Dr. Mattia is the author of the book "Gender On Wall Street: Uncovering Opportunities For Women In Financial Services" published June 2018 by Palgrave Macmillan and has published many academic and nonacademic financial papers. She is also the creator and the director of the Women's Money Empowerment program at the Women's Resource Center (WRC), a not-for-profit and she serves as a board member of the Suncoast Financial Planning Association (FPA). Dr. Mattia feels she is truly fortunate to call Sarasota home and continues to look for opportunities to support the community.
EDUCATION & CERTIFICATION
Texas Tech University, Ph.D., Personal Financial Planning
Montclair State University, MBA, Accounting and Finance
Montclair State University, B.S., Psychology
Certified Financial Planner (CFP®)
Certified Divorce Financial Analyst (CDFA®)
PRIOR WORK EXPERIENCE
CFO - Geller & Company Family Office, NYC
Vice President of Financial Planning – Cendant Corporation, Parsippany, NJ
CFO - Telcordia Technologies, Red Bank, NJ
Group Controller – M&M/Mars Inc., Hacketstown, NJ
AWARDS & HONORS
Suncoast Amazing Women, Suncoast Channel 7
Women's Choice Award® for Financial Advisors
Five Star Wealth Manager
Best 50 Women in Business, NJBIZ
Women of Influence, Sarasota BIZ Magazine
When she is not working, Dr. Laura enjoys hiking, yoga and meditation. Her daughter, Ally is attending University of Florida in Gainsville, FL and her other daughter Leamarie attends Pine View School in Osprey, FL. Her husband, Mark teaches AP Stats at the same school. The family attends Suncoast Community Church in Sarasota and is actively involved in the community.
Our genuine desire to help people achieve their financial goals, combined with our unique qualities and capabilities, translate to excellent personalized service.
SUPERIOR QUALIFICATIONS (HIGHEST LEVEL OF EDUCATION & EXPERENCE)
Our members hold the highest levels of education in the profession with at least a BA or MBA in finance, while the partners hold a MS and a Ph.D. in financial planning.
Our members all hold a CFP® at minimum and members also hold the other most relevant credentials in the profession including, CFA, CPA, CLU, ChFC.
We are continuous learners - investing in our human capital allows us to offer smarter solutions in a dynamic world.
PURE 100% FIDUCIARY AND FEE-ONLY
We commit in writing to working as pure (100% of the time) fiduciary and fee-only advisors which means all recommendations are always unbiased and objective.
We are members of NAPFA (the only organization monitoring Fee-Only advisors) and are restricted from receiving commissions or compensation from any source other than you - our client. This means all recommendations are merit based.
True independence (unencumbered by an organization) means we have no boss or shareholders who could influence our recommendations. Our only boss is you - our client.
PARTNERSHIP
By working with you (not for you) we help you achieve your best life using money as a tool.
PROACTIVE & DISCIPLINED (ONGOING AND AT KEY TRANSITIONAL MOMENTS IN YOUR LIFE)
Life transitions cause financial stress making it difficult to make the right decisions.
We listen deeply to uncover your unique needs.
We educate and explain pros/cons of each potential solution to empower your decisions.
PEACE OF MIND (WE BRING ORGANIZATION AND PREPAREDNESS INTO YOUR LIFE)
We help protect you against risk by controlling the controllable.
We help you stay focused and on track to achieve your goals.
SATISFACTION
Our client relationships are genuine and rewarding.
We are grateful and humbled to do meaningful work contributing to our client's well-being.
Fee-Only, Fiduciary, Independent:

Three Important Criteria to Consider When Choosing a Financial Advisor.
Specialties
Trusted advice and custom solutions
Creating income for retirement
Investment management with less risk
Comprehensive and personal financial planning
Strategies for individuals in transition (widow, divorcee, business owner, retiring executive, new resident)
Women and others looking for education and guidance from someone who cares.
Ideal Clients
Retirees and Near Retirees
Widows and Divorcees
Business Owners and Executives
Sudden Money Situations
Women and others looking for a personal touch, with full explanations and patience
Working Together
In-Office Meetings
Virtual Meetings
Clearly Defined Fees
No Product Sales
Complimentary Initial Consultation
Professional Designations & Affiliations
Office Locations:
2201 Cantu Court
Suite 116 A
Sarasota, FL 34232

393 Ramapo Valley Road
Suite 2
Oakland, NJ 07436