Dr. Laura Mattia
Ph.D, MBA, CFP®
Stonegate Wealth Management, LLC.
Partner and Managing Director of Sarasota office
Dr. Laura
Mattia
Ph.D, MBA, CFP®
Stonegate Wealth Management, LLC.
Partner and Managing Director of Sarasota office
"I am frustrated by financial advisors who don't have the necessary education or certifications, who aren't familiar with the Sarasota community and who do not serve their clients as fiduciaries 100% of the time. I care about my clients and enjoy helping them make financial decisions that improve their lives. I was recently recognized as an Amazing Suncoast Woman. It was a tremendous honor and very humbling!" - Please see "Watch Our Videos" tab.
- Dr. Laura Mattia, Ph.D, MBA, CFP®
"As a full-time Sarasota resident, I am committed to serve our local community and help you make financial and investment decisions that improve your life."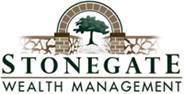 Stonegate Wealth Management in Sarasota is a Fee-Only Investment Management and Financial Planning firm serving Sarasota, Bradenton, Longboat Key and Tampa. Stonegate Wealth Management provides financial planning and investment management to help clients grow and protect their assets through life's transitions.
The advisors at the firm are unique in being amongst the most financially educated and experienced in the nation, having advised CEOs of large and small businesses, individuals and families. The firm is especially expert in serving business owners, retirees, families in transition and women.
A former corporate financial executive, Dr. Laura Mattia is passionate about her ability to influence positive change in the financial industry. She is the founder of the Women's Money Empowerment Network (www.womensmoneyempowermentnetwork.com) an educational/research project whose mission is to engage women in all areas of finance. Dr. Mattia is the author of the book "Gender On Wall Street: Uncovering Opportunities For Women In Financial Services" published June 2018 by Palgrave Macmillan and has many published academic and nonacademic financial work.
Dr. Mattia moved from New York city metro area in 2014 where Stonegate Wealth Management has been headquartered since 1993. Within five years she has created a new degree at Muma College of Business, USF in Personal Financial Planning - usf.edu., participated as Treasurer at Pine View school in Osprey, worked as a volunteer at Safe Place and Rape Crisis Center (SPARCC) and the Women's Resource Center (WRC), served as a board member of the Suncoast Financial Planning Association (FPA) and has offered several free Women's Money Empowerment workshops for local women wanting to make better financial decisions. Her work in the community has not gone unnoticed and she was recognized as an Amazing Suncoast Woman by Suncoast View (ABC7) Television in Sarasota (see video). Dr. Mattia feels she is truly fortunate to call Sarasota home and continues to look for opportunities to support the community.
When she is not working, Dr. Laura enjoys hiking, yoga and meditation. Her daughter, Ally is attending University of Florida in Gainsville, FL and her other daughter Leamarie attends Pine View School in Osprey, FL. Her husband, Mark teaches AP Stats at the same school. The family attends Suncoast Community Church in Sarasota and is also actively involved in the community.
Dr. Laura Mattia is a Member of the National Association of Personal Financial Advisors

The National Association of Personal Financial Advisors (NAPFA) is a leading professional association of Fee-Only financial advisors - highly trained professionals who are committed to working in the best interests of those they serve.
NAPFA members live by three important values:
To be the beacon for independent, objective financial advice for individuals and families.
To be the champion of financial services delivered in the public interest.
To be the standard bearer for the emerging profession of financial planning
We go the extra mile to make sure our clients' objectives are taken care of beyond their finances; we add our personal touch to every relationship our firm maintains. Our genuine desire to help individuals achieve their financial goals translates to excellent personalized service.

Expert Client Focus:
Our primary objective is providing service that is always in our clients' best interest. We believe superior education/experience/ethics are required to achieve this objective.
Highly Educated Staff
Every staff member at Stonegate holds a university degree and a CFP® as the minimum educational requirements to work at the firm.
Clients are served by a team of highly qualified professionals, including CFPs®, CFAs, CHFC/CLUs, CPAs, MBAs, PhDs, published authors and academics in the personal finance domain.
Highly Experienced Staff
Every client is served by a team of professionals.
Each Stonegate team is led by an advisor with thirty years of finance experience, having advised CEO's, CFO's, Controllers, Wall Street Executives, Business Owners, Families and Individuals.
Highly Ethical Staff
We are compensated on a fee-only basis, which means our only source of revenue is you, the client. We sell no products, and earn no commissions.
Nationally/Regionally Known Staff
Our staff is highly qualified and frequently recognized as thought leaders in the industry both at the national and local levels for its achievements.
We have access to many of the other thought leaders in the industry, sharing cutting edge research and tools to better serve clients.
Clients have full access to our extensive referral network.
We are committed to pursuing continuous professional and personal growth
Fee-Only, Fiduciary, Independent:

Three Important Criteria to Consider When Choosing a Financial Advisor.
Specialties
Trusted advice and custom solutions
Creating income for retirement
Investment management with less risk
Comprehensive and personal financial planning
Strategies for individuals in transition (widow, divorcee, business owner, retiring executive, new resident)
Women and others looking for education and guidance from someone who cares.
Ideal Clients
Retirees and Near Retirees
Widows and Divorcees
Business Owners and Executives
Sudden Money Situations
Women and others looking for a personal touch, with full explanations and patience
Working Together
In-Office Meetings
Virtual Meetings
Clearly Defined Fees
No Product Sales
Complimentary Initial Consultation
Professional Designations & Affiliations
Office Locations:
1990 Main St
Suite 750
Sarasota, FL 34236