Laurie Stegenga
CFP®, CPA/PFS, AIF®, CEPA
Foresight Capital Management Advisors, Inc.
Financial Advisor
Laurie
Stegenga
CFP®, CPA/PFS, AIF®, CEPA
Foresight Capital Management Advisors, Inc.
Financial Advisor
As a fee-only financial planner, my focus is to offer unbiased financial advice to help you achieve your life goals.
- Laurie Stegenga, CFP®, CPA/PFS, AIF®, CEPA
Fee-Only financial planner located in Saline, MI, serving clients locally and across the country!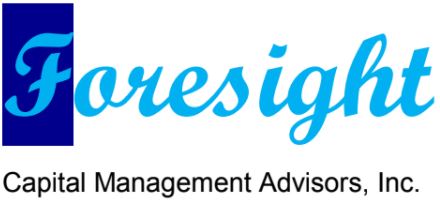 Laurie Stegenga is a
Saline, MI fee-only financial planner
. Foresight Capital Management Advisors, Inc. provides comprehensive and objective financial planning to help clients organize, grow and protect their assets through life's transitions. As a fee-only, fiduciary, and independent financial advisor, Laurie Stegenga is never paid a commission of any kind, and has a legal obligation to provide unbiased and trustworthy financial advice.
Laurie S. Stegenga was born in 1961 and holds a Bachelor of Business Administration-Accounting, from Eastern Michigan University where she graduated Cum Laude.
Laurie Stegenga is President and founder of Foresight Capital Management Advisors, Inc., a fee-only Registered Investment Advisory firm. Her past financial work experience has spanned 39 years of managing and accounting for billions of dollars in investments. In 1983, Laurie began her career in big eight accounting, auditing large publicly traded corporations and performing audits and taxes for small entrepreneurial businesses. Five years later she joined Midwest Microwave, Inc., a defense manufacturing company as Chief Financial Officer and Human Resource Director. She earned her CPA certification in September 1985.
In 1993, Laurie joined Alexander Hamilton Life Insurance Company as Manager of Investment Valuation and Statutory Reporting for their $7.3 billion portfolio. Several years later Laurie became a Divisional Director of Accounting and an international finance consultant for Thomson Publishing, Inc.
Then she joined Tisch Investment Advisory Incorporated, a regional mid-west Registered Investment Advisory firm in 1998, to form and develop their retirement plan division. During her nine years, as Vice President, with the firm she assisted in growing the retirement plan division to a $140 million portfolio, which represented about forty percent of the assets under management for the firm. Laurie's expertise is in retirement plan services, providing on-site education and one-on-one personal financial planning for the employees, fiduciary consulting, and all aspects of personal wealth planning for the individual and family office.
Laurie earned her CFP® certification in March 2008 and followed this by earning the PFS designation—which is only available to those who have already earned their CPA license—in July of that same year. She was also part of a team consulting project that was awarded a State of Michigan Business Innovation Award for 2008 with the 403(b) public school plans. Laurie became a NAPFA-registered advisor in March 2011 and is listed on the Fee-Only Network website, www.feeonlynetwork.com. She is a member of the MICPA, AICPA, NAPFA, AIF, FPA, Estate Planning Councils in Michigan, and Exit Planning Institute. Laurie was named Five Star Wealth Manager award winner and named in HOUR Detroit and DBusiness for seven consecutive years, 2016-2022. Other Foresight professional accomplishments include: Featured in Forbes Magazine-Michigan Financial-June 2010 and The Wall Street Journal-September 12, 2016. Listed in the Wall Street Journal, July 2020 and June 2021 and 2022. Foresight was also listed as a top-ranking RIA firm in the July 2016, 2017, 2019, 2020, 2021 and 2022 issues of Financial Advisor Magazine.
Education:
Bachelor of Business Administration – Accounting, Cum Laude, Eastern Michigan University
Certifications:
Certified Public Accountant
Accredited Investment Fiduciary®
Certified Financial Planner®
Personal Financial Specialist
Certified Exit Planning Analyst
Laurie Stegenga is a Member of the National Association of Personal Financial Advisors

The National Association of Personal Financial Advisors (NAPFA) is a leading professional association of Fee-Only financial advisors - highly trained professionals who are committed to working in the best interests of those they serve.
NAPFA members live by three important values:
To be the beacon for independent, objective financial advice for individuals and families.
To be the champion of financial services delivered in the public interest.
To be the standard bearer for the emerging profession of financial planning.
Foresight Capital Management Advisors, Inc. (FCMA) professionals have been offering financial services for over 40 years.
Foresight's team of advisors have professional designations including CPA, PFS, CFP®, AIF®, and AAMS. Foresight offers a wealth of services to individuals, businesses, and organizations covering investment strategies, financial planning, retirement plan services, estate planning, business succession planning, and family office planning and duties. Foresight financial advisors are committed to understanding your unique life goals and developing a comprehensive/targeted strategy that will encompass all aspects of financial situations you request. Tax planning is essential to wise investment strategies. Our CPA/PFS provides continuous tax monitoring for our clients. Continuing education is a part of all of our advisors yearly training, including ethical governance by five National and State Boards – AICPA, CEFEX®, CFP®, MICPA, and NAPFA. We offer a state-of-the-art retirement plan service to your company that is managed by an AIF® (Accredited Investment Fiduciary). The AIF® holds the mission of promoting global fiduciary standards of excellence and works in conjunction with the CEFEX organization to provide thorough, repeatable investment research and process standards, for Investment Stewards, Investment Advisors, and Investment Managers of companies and organizations. Foresight is a registered firm with NAPFA.org.
Mission
The mission of our company is founded in our name Foresight, which means with prudence and care to plan for the future.
Mission Statement
At FCMA we offer un-biased wealth management advice and service to assist our clients in meeting their lifetime and legacy goals.
Fee-Only, Fiduciary, Independent:

Three Important Criteria to Consider When Choosing a Financial Advisor.
Specialties
Comprehensive Financial Planning
Retirement Income Planning
Investment Management
College Education Planning
Tax Planning
Ideal Clients
Retirees and Near Retirees
Growing Families
Business Owners and Executives
Sudden Money Situations
Novice Investors
Working Together
In-Office Meetings
Virtual Meetings
Clearly Defined Fees
No Product Sales
Complimentary Initial Consultation
Professional Designations & Affiliations
Office Locations:
1205 Industrial Dr
Saline, MI 48176