Lauryn Williams
CFP®, CSLP®, AFC®
Worth Winning, LLC
Founder, Financial Planner
Lauryn
Williams
CFP®, CSLP®, AFC®
Worth Winning, LLC
Founder, Financial Planner
As a fee-only financial planner, my focus is to offer unbiased financial advice to help you achieve your life goals.
- Lauryn Williams, CFP®, CSLP®, AFC®
Fee-Only financial planner located in Dallas, TX, serving clients locally and across the country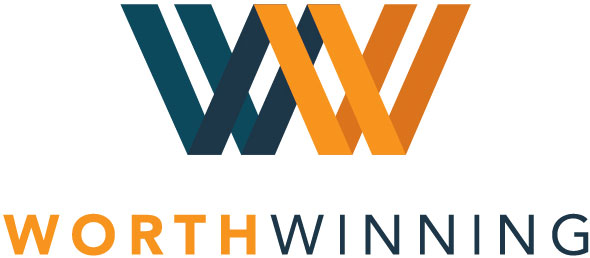 Lauryn Williams is a Dallas, TX fee-only financial planner. Worth Winning, LLC provides comprehensive and objective financial planning to help young professionals organize, grow and protect their assets through life's transitions. As a fee-only, fiduciary, and independent financial advisor, Lauryn Williams is never paid a commission of any kind, and has a legal obligation to provide unbiased and trustworthy financial advice.
I'm Lauryn Williams, Founder and Financial Planner.
I started my company Worth Winning because young professionals and athletes need something different from what the financial industry has offered in the past. We want to make good money decisions we just need someone we can relate to who knows finances. I want to fill that gap.

We are in the middle of making huge life decisions: pursuing advanced degrees, buying homes, getting married, having kids, and switching jobs. This is when we need financial planning the most! A secure future starts with a healthy foundation.

As athletes, we put everything we've got into our sport but what happens when competing is no longer an option? As we transition to life after sport we create new goals and dreams. I want to help you prepare a plan to find and fund the dreams that are truly worth winning.
Lauryn Williams is a Member of the National Association of Personal Financial Advisors

The National Association of Personal Financial Advisors (NAPFA) is a leading professional association of Fee-Only financial advisors - highly trained professionals who are committed to working in the best interests of those they serve.
NAPFA members live by three important values:
To be the beacon for independent, objective financial advice for individuals and families.
To be the champion of financial services delivered in the public interest.
To be the standard bearer for the emerging profession of financial planning.
Lauryn Williams is a 4-time Olympian, 3-time Olympic medalist and the first American woman to medal in both the Summer and Winter Olympic Games.
While pursuing professional sports Lauryn interacted with not one but two financial advisors that didn't provide the services she needed. She asked friends what they were doing about their finances and the answers were vague and unsettling. Constantly looking for ways to make a difference in the lives of others she decided to put her Finance degree and MBA to use to fill the gap for young professionals. Eager to learn everything she then pursued the CFP® certification.
Her company, Worth Winning, offers virtual services to help young professionals get the answers to the financial question that matter most to them. Whether that is creating a budget, figuring out a plan for paying off student loans, setting goals for savings or understanding your 401(k) Worth Winning is ready to help with all things personal finance.
Fee-Only, Fiduciary, Independent:

Three Important Criteria to Consider When Choosing a Financial Advisor.
Specialties
Comprehensive Financial Planning
Student Loan Planning
Budget/Cash Flow Planning
Investment Management
College Education Planning
Ideal Clients
Young Professionals
Lawyers
Athletes
Growing Families
Novice Investors
Working Together
Virtual Meetings
Clearly Defined Fees
No Product Sales
Complimentary Initial Consultation
Professional Designations & Affiliations
Office Locations:
9903 Witham St
Dallas, TX 75220