Orchard Financial Group
Founder | Financial Advisor
Orchard Financial Group
Founder | Financial Advisor
As a fee-only financial planner, I focus on offering unbiased financial advice. Transform your family's future and enrich your life with the personalized, confident financial advice you deserve.
- Leah Coleman, CFP®, AAMS®
Fee-Only financial planner specializing in financial advice for LGBTQ Couples and Families, Socially Responsible Investment Management and Strategies, and Equity Compensation Recipients. Located in Austin, TX, serving clients locally and across the country.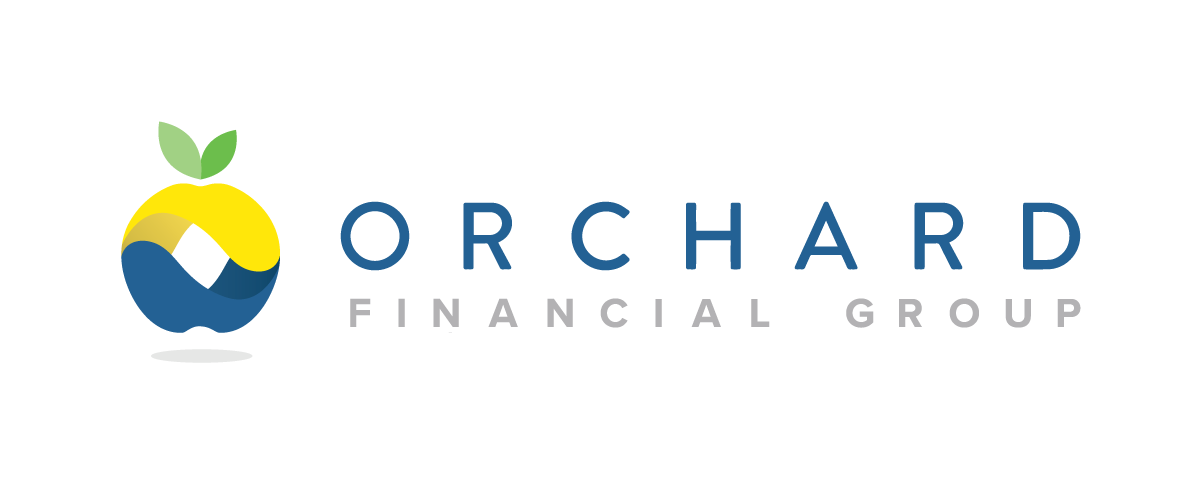 Leah Coleman is an Austin, TX, fee-only financial planner. At Orchard Financial Group, we specialize in explaining and strategizing for Equity Compensation, Incentive Stock Options (ISO), Restricted Stock Units (RSU), and Non-qualified Stock Options (NSO). We pride ourselves in offering Socially Responsible Investment Strategies for every portfolio and are incredibly passionate about working with our wonderfully diverse LGBTQIA+ community and their families. We've made it our mission to be a committed ally to you and your goals.
Many people see personal management and comprehensive financial planning as just another necessary cost. But we believe it's an investment. Working hard to create an established, well-organized life does more than just make you look good. It builds trust within yourself. It sets you apart.
We want to take the stress of designing and sustaining the complete fiscal package off your plate so you can focus on what you're great at - living life by your design.
Through education, motivation, and proper planning, Orchard Financial Group is here to provide comprehensive financial planning and asset management to help Millennials, Young and Mid-Career STEM Professionals, LGBTQ Couples and Families, Equity Compensation Recipients, and Executives. We work to organize, grow, and protect your assets through life's transitions. Creating a balance between finances and dreams with a holistic approach enables our clients to achieve real-life goals.
As a fee-only, fiduciary, and independent financial advisor, Leah Coleman is never paid a commission of any kind. She has a legal obligation to provide unbiased and trustworthy financial advice.
Leah Coleman is the co-founder and financial advisor at Orchard Financial Group. A women-led, fee-only advisory firm specializing in Equity Recipients, LGBTQ Couples and Families, and Socially Responsible Investment Strategies, located in Austin, TX.
---
Imagine a scenario where your money and your goals work in tandem. You spend your days doing what you love and have a clear understanding of what comes next.
I founded Orchard Financial Group to represent those dreams and as a place that respected the process of achieving them. I wanted to create a fee-only financial advisory firm that I would feel comfortable using, somewhere that treated me like a person and not just an asset.
Early in my career, I dedicated myself to financial literacy and formal education. I knew that I would be best suited to educate and support my clients with an extensive knowledge base and a wide range of experiences. This enthusiasm drove me to work for large corporations as well as a boutique wealth management firm. While engaged at these firms, I learned about market fluctuations and how to plan for them properly. I've taken a wide range of industry knowledge and utilized it to form my firm. I am known for being down-to-earth and approachable, but believe me when I say -- I am very good at what I do.
One of our purposes at Orchard Financial is to offer our clients independence by incorporating freedom into their lives. With us on your team, you get the best of both worlds, a team-based approach to discover your financial needs and a set of appropriate deliverables to guide you down the path to success.
We want you to feel the freedom that knowledge brings, leaving you confident knowing that experts manage your financial well-being.
If you're ready to move forward or would like to find out more about our planning and management partnership — follow this link to schedule a meeting. We're excited to learn more about your unique financial position and share our knowledge and strategies with you.
---
Discover the freedom of financial clarity. Curated financial advice tailored to meet your needs.
Leah Coleman is a Member of the National Association of Personal Financial Advisors

The National Association of Personal Financial Advisors (NAPFA) is a leading professional association of Fee-Only financial advisors - highly trained professionals who are committed to working in the best interests of those they serve.
NAPFA members live by three important values:
To be the beacon for independent, objective financial advice for individuals and families.
To be the champion of financial services delivered in the public interest.
To be the standard bearer for the emerging profession of financial planning.
With proper financial management, strategic application, and transparency Orchard Financial Group helps our clients better understand and navigate their finances. Creating a balance between finances and dreams with a holistic approach allows us to enable our clients to achieve real-life goals. Through education, motivation, and proper planning, Orchard Financial is here to help take the heavyweight and responsibility surrounding financial independence off our client's shoulders.
FINANCIAL FREEDOM
We believe in structuring our client's finances in a modern manner that enables them to achieve realistic financial goals and independence.
TRANSPARENCY
We believe developing a long-term and fruitful relationship with honesty, integrity, and open communication is paramount to financial freedom.
EDUCATION
Our emphasis on education is essential. We enable our clients to understand their roadmap to success by empowering them to become more knowledgeable about financial management.
GIVING BACK
We believe giving back to our community is essential to ensure the growth of those around us.
Fee-Only, Fiduciary, Independent:

Three Important Criteria to Consider When Choosing a Financial Advisor.
Specialties
LGBTQIA
Equity Recipients (RS/RSU SOP ESPP)
Socially Responsible Investments (SRI)
Equity Compensation Review
Investment Management
Tax Implications & Outlines
Retirement Income Planning
Comprehensive Financial Planning
Inheritance Planning
Qualified Tuition Plans (529 Plan)
Ideal Clients
LGBTQ+ Couples and Families
LGBTQ+ Individuals
STEM Professionals
Employee Stock Options Recipient
Restricted Stock Recipient
Growing Families
Young & Mid-Career Professionals
Sudden Money Situations
Business Owners and Executives
Novice Investors
Working Together
Complimentary Initial Consultation
Virtual Meetings
Be You. Be Yourself.
Fee-Only, Fiduciary
No Product Sales
Clearly Defined Fees
Disciplined Advice
Intelligent Solutions
Accredited Asset Management Specialist
CERTIFIED FINANCIAL PLANNER™
Professional Designations & Affiliations
Leah Coleman is a CERTIFIED FINANCIAL PLANNER™ Professional - Click for Verification

CFP® professionals are held to strict ethical standards to ensure financial planning recommendations are in your best interest. What's more, a CFP® professional must acquire several years of experience related to delivering financial planning services to clients and pass the comprehensive CFP® Certification Exam before they can use the CFP® designation.

Leah Coleman is a NAPFA-Registered Financial Advisor

The National Association of Personal Financial Advisors (NAPFA) is a leading professional association of Fee-Only financial advisors—highly trained professionals who are committed to working in the best interests of those they serve.

Leah Coleman is an Accredited Asset Management Specialist

Financial advisors and investment managers who hold the AAMS® designation have completed a course of study encompassing investments, insurance, tax, retirement, and estate planning issues. Individuals must pass an end-of-course examination that tests their ability to synthesize complex concepts and apply theoretical concepts to real-life situations. All designees have agreed to adhere to Standards of Professional Conduct and are subject to a disciplinary process.

Leah Coleman is a Member of the XY Planning Network

The XY Planning Network is the leading organization of fee-only financial advisors who are focused on working with Generation X and Generation Y clients. Our mission is to connect consumers with best-in-class financial advisors who specialize in working with clients just like you.

Orchard Financial Group is an Approved Dimensional Funds Advisor

Dimensional believes an advisor can work closely with you to understand your financial needs and provide a range of wealth management services, while encouraging the discipline essential to long-term investment success. Financial advisors who work with Dimensional operate independently from Dimensional and vary in the extent to which they use Dimensional funds.
Office Locations:
10828 Pall Mall Dr
Austin, TX 78748

9901 Brodie Ln
Suite 160
Austin, TX 78748