Family First Financial Planning
Owner and Financial Planner
Family First Financial Planning
Owner and Financial Planner
Through hourly fee service contracts, I act as an advocate for my clients in Florida and Georgia by assisting them in understanding, simplifying and implementing financial plans that will help them reach their unique life goals.
- Leslie Trowbridge, CFP®
Plan smart. Live well. This is what I strive for all of my clients whether just starting out or enjoying retirement. I advise clients on an hourly fee basis in Georgia and Florida, and where allowed in other states.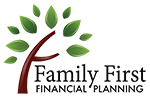 Leslie Trowbridge is a Cornelia, GA fee-only financial planner who also works with existing clients in Stuart, FL where she has a second home. Family First Financial Planning provides comprehensive financial planning, retirement planning, and college planning to help clients organize, grow and protect their assets through life's transitions. As a fee-only, fiduciary, and independent financial advisor, Leslie Trowbridge is never paid a commission of any kind, does not provide assets under management services, but instead is compensated through hourly charges, project fee, or retainer as needed and directed by the client. Her goal is to get to know each client's unique situations and personalities and to direct them to the right decisions for them.
Leslie Trowbridge founded Family First in 1998 after working in the banking field for more than 15 years. She began her career as a Corporate Banking Officer and advanced to Vice President, Private Banking Executive, where she handled the investment and estate planning needs of affluent individuals and families. Throughout her banking career she has worked with the investment, cash flow and debt financing needs of both business owners and families to ensure that their financial needs were customized to their individual goals.
As the name of the company implies, family is first to Leslie. Leslie became interested in financial planning when she witnessed the impact that her elderly grandmother's poor planning had on the family. "The rigors of family life – from being a granddaughter, daughter and a mother – have taught me firsthand how important financial planning is for a family," says Leslie. That's why I won't sell you investments or guarantee you wealth and riches. I will give you the time, the information and the opportunity to make smart, informed financial decisions that are right for you, your family and your life. I will also be there to hold your hand when needed."

Leslie has been featured in various news outlets, including The Wall Street Journal, Bankrate.com, the Sun Sentinel, the Stuart News and the Palm Beach Post as well as other publications. Education is one of the three areas Leslie focuses on with her clients, along with simplification of their finances, and plan implementation. Through newsletters, personal meetings, and classes, Leslie is a firm believer in client education. She holds a B.S. in Finance from Auburn University. She obtained her CFP in 1995.
Leslie has three children – a son, Jake and daughters Erin and Megan and is married to David.
In many faiths and cultures, trees signify the interconnectedness of families throughout generations. The trunk represents strength and stability and the branches and leaves reach toward the sky symbolizing the importance of reaching out to heaven (and for your dreams). Trees provide shelter and provide the kind of stability one gets when he or she is financially secure. They lose their leaves, grow new ones, and some bear fruit… just like the stages of our lives. With nurture and care trees are a gift for today and for generations to come. At Family First Financial Planning, we can think of no greater symbol to hang our hats on… than the formidable, life-bearing tree.We specialize in the unique needs of everyday people. For consumers, that means affordable access to objective, expert advice as needed, including:
• no net worth or account minimums required
• no conflicts of interest regarding advisor compensation
• no commissions
• no sales pressure
• no third-party sales incentives
• no long-term contracts or asset management required
Fee-Only, Fiduciary, Independent:

Three Important Criteria to Consider When Choosing a Financial Advisor.
Specialties
Comprehensive Financial Planning
Retirement Income Planning
Investment Management
College Education Planning
Tax Planning
Ideal Clients
Retirees and Near Retirees
Growing Families
Widows and Single Parents
Sudden Money Situations
Novice Investors
Working Together
In-Office Meetings
Virtual Meetings
Clearly Defined Hourly or Project Fees
No Product Sales or Required Accounts
Complimentary Initial Consultation
Professional Designations & Affiliations
Leslie Trowbridge is a CERTIFIED FINANCIAL PLANNER™ Professional - Click for Verification

CFP® professionals are held to strict ethical standards to ensure financial planning recommendations are in your best interest. What's more, a CFP® professional must acquire several years of experience related to delivering financial planning services to clients and pass the comprehensive CFP® Certification Exam before they can use the CFP® designation.

Leslie Trowbridge is a member of the Garrett Planning Network. Click here to learn more.

Everyone needs competent, objective financial advice from time to time. The Garrett Planning Network has a nationwide membership with hundreds of independent, Fee-Only financial planners providing advice to people from all walks of life, without minimum account requirements, sales commissions, or long-term commitments. Our members proudly embrace their fiduciary duty, always placing their clients' best interests first.
Contact

Leslie Trowbridge
Office Locations:
352 S. Hoyt St
Cornelia, GA 30531