Opus Financial Solutions LLC
Financial Planner & Wealth Manager
Opus Financial Solutions LLC
Financial Planner & Wealth Manager
Our hope is to make a difference in our clients' lives by helping them optimize their financial choices so they can live the life they choose.
- Lisa Bayer, CFA®, CFP®
Fee-Only financial planner in Boulder, CO, Denver, CO, and Downers Grove, IL--serving clients locally and across the country. Advisory services provided by Opus Financial Solutions LLC, a registered investment advisor.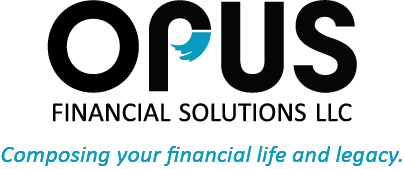 Lisa Bayer is a Boulder, CO and Denver, CO fee-only financial advisor serving clients locally and across the country. Opus Financial Solutions provides comprehensive financial planning, investment management, and tax reduction planning to help high net worth individuals and families, retirees and near-retirees, and business owners organize, grow and protect their assets through life's transitions. As a fee-only, fiduciary, and independent financial advisor, Lisa Bayer is never paid a commission of any kind, and has a legal obligation to provide unbiased and trustworthy financial advice.
Lisa Bayer is the Founder and Principal at Opus Financial Solutions, having begun her career in finance 30 years ago when she graduated in Finance from the University of Illinois. After graduating from Illinois, she obtained her MBA in International Business, and later attained her Chartered Financial Analyst (CFA) and Certified Financial Planner (CFP) designations in order to provide the highest level of financial and investment counsel.
Before founding Opus Financial Solutions, Lisa worked in myriad roles, including securities compliance, investment analysis, institutional portfolio management, and teaching investments and financial planning topics at the undergraduate and graduate levels. Lisa also developed an expertise in divorce financial planning in order to help people make more informed financial decisions in divorce matters and make the process of divorce less painful and less expensive. She has served as a divorce advisor, financial neutral and mediator for individuals and/or divorcing couples. All of those roles and hard-earned education and financial designations converged to ultimately building a fee-only financial planning and investment advisory firm.
Lisa feels her objective as an advisor is to help her clients improve and/or be aware of the implications of the financial choices they make. That requires her to listen and truly understand her client's past, present, and anticipated journey before offering strategies and solutions. For some clients, that means helping them attain the financial freedom and peace of mind to live as they choose. For others who have accumulated significant wealth, it is helping them with portfolio optimization and management, taxes, distribution planning, and estate matters.
Lisa grew up in the Chicago area, now lives in Denver, and serves clients across the United States. In her spare time, she enjoys spending time in natural settings hiking, camping, mountain-biking, skiing, playing with her pups, or whatever the weather dictates. She has served in many volunteer roles over the course of her life, mostly relating to educating and mentoring the underprivileged. Thus far, one of her greatest joys has been watching her children—now both young independent adults--evolve into kind, smart, empathetic human beings who she believes will change the world for the better.
Lisa Bayer is a Member of the National Association of Personal Financial Advisors

The National Association of Personal Financial Advisors (NAPFA) is a leading professional association of Fee-Only financial advisors - highly trained professionals who are committed to working in the best interests of those they serve.
NAPFA members live by three important values:
To be the beacon for independent, objective financial advice for individuals and families.
To be the champion of financial services delivered in the public interest.
To be the standard bearer for the emerging profession of financial planning.
Beyond providing comprehensive financial planning and investment management, Opus is one of the very few wealth management firms that offer proactive and congruent financial and tax planning, which is essential for maximizing after tax returns, cash flows and wealth. At Opus, rather than having to work separately with a financial advisor and a tax advisor and hoping the stars align, we can handle your tax planning and preparation needs in a proactive, forward-looking, strategic manner.
Our advisors are also among the less than 2% of financial advisors with CPF (Certified Financial Planner) certifications who also hold a CFA (Chartered Financial Analyst) designation--crucial for those seeking a deeper level of portfolio and investment management expertise. An even smaller percentage hold a CPA (Certified Public Accountant) license and MBA. We share this because we believe our commitment to life-long financial education and depth of experience provides our clients with the assurance they can rely on counsel and expertise we provide to them
We do not accept commissions, third party referral fees, kickbacks, or any form of compensation from the sale of investment or insurance products. This means we aren't going to try to sell you something. We know you've hired us for objective and comprehensive advice. In our view, this transparent fee structure helps assure an unbiased alignment of our joint interests.
Fee-Only, Fiduciary, Independent:

Three Important Criteria to Consider When Choosing a Financial Advisor.
Specialties
Comprehensive Financial Planning
Retirement Income Planning
Investment Management
College Education Planning
Tax Planning
Ideal Clients
Retirees and Near Retirees
Growing Families
Business Owners and Executives
Sudden Money Situations
Divorcing Couples
Working Together
In-Office Meetings
Virtual Meetings
Clearly Defined Fees
No Product Sales
Complimentary Initial Consultation
Professional Designations & Affiliations
Lisa Bayer is a NAPFA-Registered Financial Advisor

The National Association of Personal Financial Advisors (NAPFA) is a leading professional association of Fee-Only financial advisors—highly trained professionals who are committed to working in the best interests of those they serve.

Lisa Bayer is a CERTIFIED FINANCIAL PLANNER™ Professional - Click for Verification

CFP® professionals are held to strict ethical standards to ensure financial planning recommendations are in your best interest. What's more, a CFP® professional must acquire several years of experience related to delivering financial planning services to clients and pass the comprehensive CFP® Certification Exam before they can use the CFP® designation.

Lisa Bayer is a CFA® charterholder

The CFA Program is the most respected and recognized investment management designation in the world with less than 200,000 charterholders globally.

This advisor has earned the Chartered Financial Analyst® designation (CFA® charter) by passing all three of the CFA exams and gaining relevant industry experience, demonstrating their mastery of the investment analysis and decision-making skills most needed in the global investment management profession.
Office Locations:
885 Arapahoe Avenue
Boulder, CO 80302

1121 Warren Avenue
Suite 230
Downers Grove, IL 60515

By Appointment Only
Denver, CO 80212