Better Money Decisions
CEO and Senior Financial Advisor
Better Money Decisions
CEO and Senior Financial Advisor
As a fee-only financial planner, my focus is to offer unbiased financial advice to help you achieve your life goals.
- Lorraine Ell
Fee-Only financial planner located in Midland, MI, serving clients locally and across the country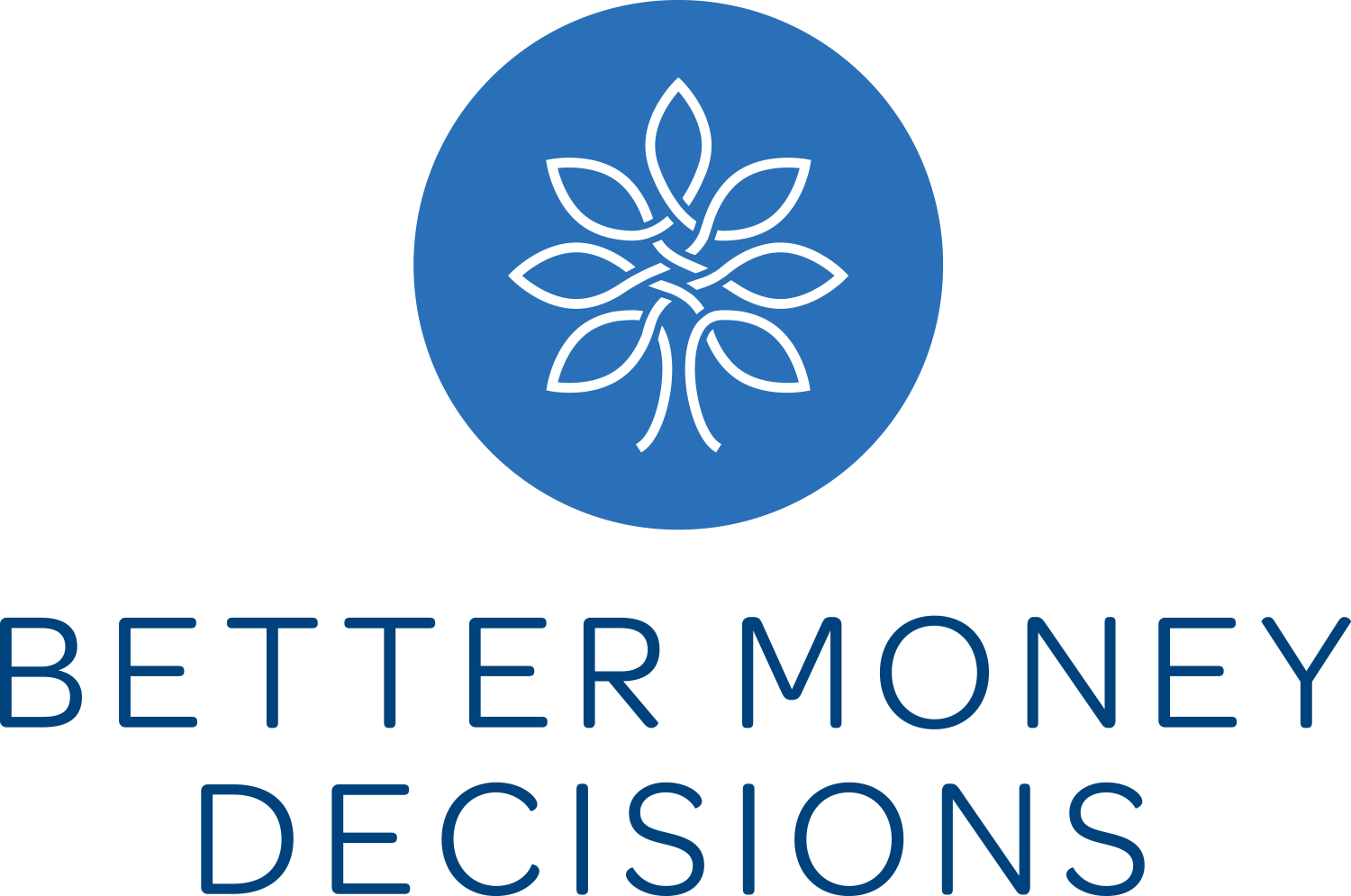 Lorraine Ell is a Midland, MI fee-only financial planner. She is an owner of Better Money Decisions which is a holistic wealth management firm and works as your complete financial advocate. As an investment manager, financial planner, coach, and personal guide, her focus is on helping women organize, grow and protect their assets through life's transitions. Lorraine Ell is a fee-only, fiduciary, and independent financial advisor, and is never paid a commission of any kind. She has a legal obligation to provide unbiased and trustworthy financial advice.
As the CEO and co-owner of Better Money Decisions (B$D) I am excited to help you solve challenging financial problems. Good financial advice requires vast knowledge and expertise since almost every aspect of a person's life has a financial component. This is especially true for those experiencing dramatic change such as divorce, retirement, or the loss of a loved one. These life events require a dedicated advisor to be equal parts investment manager, financial planner, coach, and personal guide. It is my mission to help you manage change and lead your best financial life.

Educating my clients and the public about financial pitfalls is why I wrote the book, Bozos, Monsters And Whiz-bangs: Bad Advice From Financial Advisors And How To Avoid It! The book is full of true anecdotes that explain and warn against bad financial advice. The more you are informed the better. That is why I take the time to be quoted frequently in publications such as MarketWatch, Investment News, Investor's Business Daily, Yahoo Finance, and Kiplinger's and to present monthly webinars on a variety of financial topics as well.

B$D is fee-only, and we are all fiduciaries 100% of the time and in every way. I am committed to understanding your needs and goals through comprehensive financial planning, which comes before recommending an investment portfolio. Simply put, I am on your side. Understanding your point of view and putting your interests first is paramount. I am not just an advisor but your complete financial advocate.

My international experiences, from teaching in Saudi Arabia to co-founding a marketing company in Hungary, have given me a unique perspective on creating a better financial services firm. I knew from the beginning there had to be a better way to work with you so I stepped away from the stuffy "button-down" firms that are everywhere in financial services and started one that makes integrity, compassion and collaboration a cornerstone.

When I am not working with my clients you will find me cooking Italian food for friends and family on the weekends. My family is important to me and they help me appreciate how family dynamics can impact a person's financial decisions. I am passionate about helping you laugh more, live better, and gain confidence in your financial decisions.

LORRAINE'S WORST MONEY DECISION: Splitting the rent on an office space with another business owner. Guess who ended up paying for it all!

LORRAINE'S BETTER MONEY DECISION: Taking a trip around the world after working in Saudi Arabia despite the cost and time. An unforgettable experience!
Better Money Decisions was built on the foundation of superior service and a sincere desire to help clients make critical decisions as they navigate the transitions into the various stages of their lives. We put our expertise and vast experience to work for you as your partner throughout the many decisions that affect your financial life. Every financial decision has an emotional impact and we appreciate the fact that sometimes emotions can outweigh the dollars and cents. We'll help you sort through these decisions, as well.
Fee-Only, Fiduciary, Independent:

Three Important Criteria to Consider When Choosing a Financial Advisor.
Specialties
Comprehensive Financial Planning
Retirement Income Planning
Investment Management
College Education Planning
Tax Planning
Ideal Clients
Retirees and Near Retirees
Growing Families
Business Owners and Executives
Sudden Money Situations
Novice Investors
Working Together
In-Office Meetings
Virtual Meetings
Clearly Defined Fees
No Product Sales
Complimentary Initial Consultation
Office Locations:
6207 Whiffletree Ln.
Midland, MI 48642