FAI Wealth Management
President & Senior Advisor
FAI Wealth Management
President & Senior Advisor
As a fee-only financial planner, my focus is to offer thoughtful, unbiased, financial advice to help you live the life you desire.
- Lyn Dippel, CFP®, JD
Serving clients nation-wide with offices in Columbia, MD serving the greater Baltimore, Annapolis area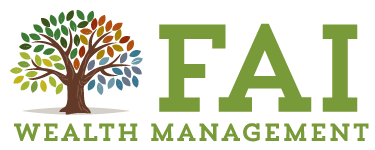 Lyn Dippel is a
Columbia, MD fee-only financial planner
. FAI Wealth Management provides comprehensive and objective financial planning to help clients organize, grow and protect their assets through life's transitions. As a fee-only, fiduciary, and independent financial advisor, Lyn Dippel is never paid a commission of any kind, and has a legal obligation to provide unbiased and trustworthy financial advice.
As President and CEO, Lyn Dippel focuses her leadership role on running the day-to-day operations of the firm and coordinating the efforts of FAI's management, advisory, and service teams to ensure FAI stays focused on clients' long-term goals.
As an Advisor, Lyn focuses on working with women experiencing life transitions such as marriage transitions, active partnership divestments, career changes and retirement.
As a female executive, Lyn is passionate about helping women succeed.
Women's Issues:
As an executive and business owner for 15 years, Lyn understands many of the issues women executives face. She also listens carefully on order to provide guidance consistent with her clients' values. Lyn has experience advising women as they negotiate transitions such as mid-life marriage, divorce, widowhood, selling a business, and retirement.
Lyn writes on topics of interest to women in her column, HerMoney in HerMind magazine. In addition, during her tenure at FAI, Lyn's experience and opinions have been sought by publications such as Kiplinger's, Smart Money Magazine, and Business Week.
Affiliations:
Lyn recognizes the need for financial planning and leadership in the community and serves in the following organizations:
Maryland State Legislative Compensation Commission – Appointee (Gov Hogan)
Finance Committee Member - Community Action Council of Howard County
Executive Alliance – Mentor for 2017 executive mentorship program
Leadership Premier Howard County
Financial Planning Association
National Association of Personal Financial Advisors
Education and Designations:
Juris Doctor, George Mason University School of Law and member of the Virginia State Bar
CERTIFIED FINANCIAL PLANNER™ professional
Bachelor of Arts, University of Richmond
Leadership Premier Howard County, Class of 2014
Lyn Dippel is a Member of the National Association of Personal Financial Advisors
The National Association of Personal Financial Advisors (NAPFA) is the country's leading professional association of Fee-Only financial advisors - highly trained professionals who are committed to working in the best interests of those they serve.
NAPFA members live by three important values:
To be the beacon for independent, objective financial advice for individuals and families.
To be the champion of financial services delivered in the public interest.
To be the standard bearer for the emerging profession of financial planning
You'll always feel like our most important client because you are.
You're unique, and so are your circumstances and your goals for tomorrow. At FAI Wealth Management, we think your financial strategies should be as distinctive as you are. We also recognize that the essence of a wealthy life isn't merely about financial achievement. It's also about who you are beyond the numbers—your values, interests, and concerns. Addressing the picture of your life in its entirety and the future you envision, we work with you to formulate a specific, practical plan that provides stability, prosperity, and peace of mind. To deliver this level of financial confidence, we work with you in three main areas, each related to an aspect of our whole-life approach to wealth management: financial planning and investment management.
We're with you all the way.
Since we opened our doors in 1987, FAI has integrated world-class investment philosophies with highly personalized financial planning that takes into account each client's life story. Our financial perspective is presented in a friendly, down-to-earth manner that inspires trust and confidence. We are good listeners and we vow to always treat you the same way we'd want to be treated ourselves. This deep client commitment has translated into enduring relationships, many of which span decades. And while we're proud of our combined 150+ years of experience in financial planning and wealth management, we're even more fulfilled by the hundreds of families we serve.
As an FAI client, you'll work with a dedicated team that includes a senior advisor, associate advisor, and a client service representative, providing you with trusted, experienced counsel and continuity in your service. Together, we'll design a integrated financial approach that adapts to every season of your life.
Fee-Only, Fiduciary, Independent:

Three Important Criteria to Consider When Choosing a Financial Advisor.
Specialties
Comprehensive Financial Planning
Retirement Income Planning
Investment Management
Tax Planning
Ideal Clients
Retirees and Near Retirees
Executive Women
Post Divorce Restructuring
Novice Investors
Sudden Money Situations
Working Together
In-Office Meetings
Virtual Meetings
Clearly Defined Fees
No Product Sales
Complimentary Initial Consultation
Professional Designations & Affiliations
Lyn Dippel is a NAPFA-Registered Financial Advisor

The National Association of Personal Financial Advisors (NAPFA) is the country's leading professional association of Fee-Only financial advisors—highly trained professionals who are committed to working in the best interests of those they serve.

Lyn Dippel is a CERTIFIED FINANCIAL PLANNER™ Professional - Click for Verification

CFP® professionals are held to strict ethical standards to ensure financial planning recommendations are in your best interest. What's more, a CFP® professional must acquire several years of experience related to delivering financial planning services to clients and pass the comprehensive CFP® Certification Exam before they can use the CFP® designation.
Office Locations:
10211 Wincopin Circle
Suite 220
Columbia, MD 21044