Women of Substance, LLC
Speaker, Author, Financial Advisor
Women of Substance, LLC
Speaker, Author, Financial Advisor
My goal is to help Baby Boomer women achieve a life of financial ease and literacy.
- Lynn S. Evans, CFP®
Fee-only financial planning firm committed to helping independent women in the professions, entrepreneurs, and business leaders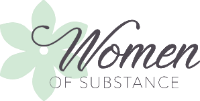 Lynn S. Evans, CFP® is a national leader in the Financial Planning industry and has a strong record of accomplishment as CEO of successful financial planning and wealth advisory companies, including Women of Substance. She has developed several groundbreaking presentations on the relationship between women and money. Her presentations encourage the participants to look into their past for clues on what they were taught about money and how that colors how they relate to money as adult women, how to break those bonds, and have a happy, positive relationship with money. She is also a civic and community leader.
We're used to deferring responsibility for our money to a male figure in our lives – husbands, fathers, or someone else. Then we're often disappointed when we realize it's too late to reverse what was done in good faith.
We founded Women of Substance to solve this problem by exclusively serving the needs of women who want to ensure their financial future is every bit as secure as the life they're accustomed to living. Our clients have lives as mothers, wives, and daughters as well as careers atop the medical field. Each of these important roles requires a well-crafted plan for the next stages of life. By asking the right questions, and through proper guidance, we create customized action plans for our clients so life's challenges can be addressed with confidence.
As a client of Women of Substance, you become a member in our community of independent women who share common concerns, such as:
Will I have enough money for retirement, or, will I end up a bag lady?
If I lose my job, should I use up my 401(k) until I get a new job?
What can I do when a family member tells me they'll "handle" my finances and I don't think they know what they're doing?
How can I manage if Mom needs to come live with me?
How would I survive if I had to go through a divorce?
This exclusive program provides members with:
Our Power of the Purse Planning Process™
Detailed Investment Journal that maps your financials goals with a plan to attain them
Invitation to private events and forums designed for Women of Substance members
Access to our WoS monthly newsletter
Concierge service that relieves you of many day-to-day tasks through assistants and high-level support staff because we care about the quality of your whole life — not just your financial life.
Fee-Only, Fiduciary, Independent:

Three Important Criteria to Consider When Choosing a Financial Advisor.
Specialties
Comprehensive Financial Planning
Retirement Income Planning
Investment Management
Tax Planning
Ideal Clients
Baby Boomer Women
Retirees and Near Retirees
Business Owners and Executives
Sudden Money Situations
Recenly Widowed and Divorced
Working Together
In-Office Meetings
Virtual Meetings
Clearly Defined Fees
No Product Sales
Complimentary Initial Consultation
Professional Designations & Affiliations
Office Locations:
229 Northern Boulevard
South Abington Township, PA 18411