Marc Lescarret
MSPFP, MPAS®, CFP®, AWMA®
Marc Alan Wealth Management
Owner and Founder
Marc
Lescarret
MSPFP, MPAS®, CFP®, AWMA®
Marc Alan Wealth Management
Owner and Founder
I help pre-retirees and retirees with their investment, retirement, and legacy planning needs. Landlords seeking 1031 exchange vehicles and tax concerned individuals may see exceptional value from using my services. Please text me at the number below to set up a short appointment. I like solving your problems. Client or not, you will be left with some valuable insight.
- Marc Lescarret, MSPFP, MPAS®, CFP®, AWMA®
Fee-Only financial planner located in Rockaway, NJ, serving clients locally and across the country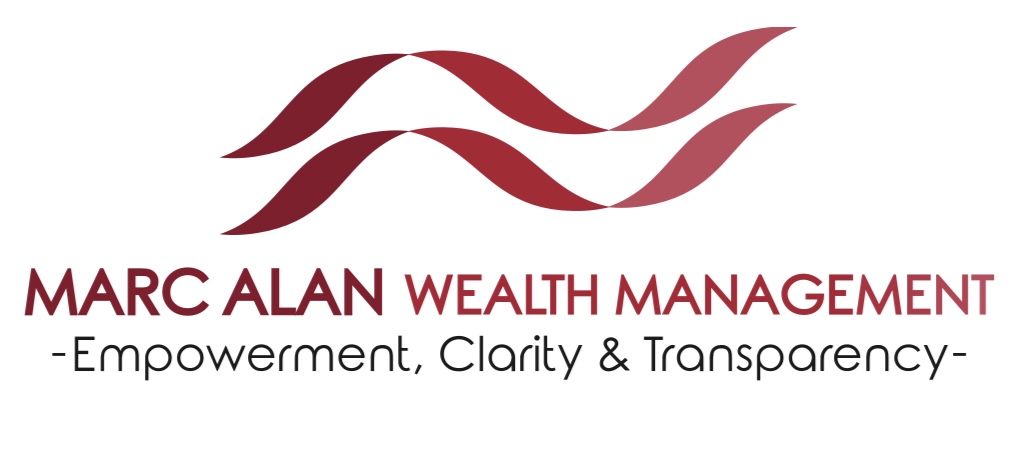 Marc Lescarret is a Rockaway, NJ fee-only financial planner. Marc Alan Wealth Management provides comprehensive and objective financial planning to help retirees, pre-retirees, tax-concerned individuals, retiring business owners, and landlords organize, grow and protect their assets through life's transitions. As a fee-only, fiduciary, and independent financial advisor, Marc Lescarret is never paid a commission of any kind and has a legal obligation to provide unbiased and trustworthy financial advice. He has a proud life-long history of never taking commissions from the products he sells.
Marc Lescarret has combined his love of investing and passion for helping others into a transparent fee-only RIA, Marc Alan Wealth Management LLC. Educated in a small college just outside NYC, he graduated with a double major in Finance and Economics in 2003. In his year of graduation, he became a Delta Mu Delta honor society member. Throughout his college career and the first four years after college, he worked in the accounting field. On a personal level, he became deeply passionate about investments as a hobby that started in the late '90s.
In pursuit of making his passion for investing and career into one, he searched for an investing career. Many investment professionals, from brokers to insurance agents, did not appeal to him ethically. He was discouraged that many agents had load fees, which could exceed five percent of the upfront costs of an investment purchase. Some products also charged huge surrender costs on the sale of a product, often more than five percent. He saw hidden commissions embedded in funds called 12-B1 fees and hidden fees in proprietary products. He was even more shocked when his relatives and friends thought their agents were working for free or just a few small transaction charges. These agents were nothing more than salespeople who were not legally bound to work in their clients' best interests. From that moment on, he realized the importance of complete transparency and wanted to become a fiduciary.
In 2007, he made the jump and started servicing institutional investors. He appreciated the fact that the firm had no ulterior motive since it did not sell investment products. In his role, he focused on researching investment products. He directly interviewed hundreds of portfolio managers who managed billions of dollars. The research was very intense and went into the micromechanics of an investment product. He learned everything from what could cause a money market fund to break the buck to the most exotic pioneer emerging markets, where inflation could be one thousand percent! He also reviewed everything on the private side, from hedge funds to private REITs. He was thrilled to have this opportunity, but after many years on the institutional side, he wanted to work directly with individuals.
In 2013, he obtained a Certified Financial Planner® Certification and worked for a small independent RIA based in NJ shortly after that. He serviced primarily high-net-worth clients, helped build financial plans, and conducted most of the firm's trading and research. Working for five years in the RIA space, he noticed how in-depth his investment knowledge is compared to the average investment advisor. Most of these agents are just salesmen or people-pleasers who didn't spend their entire careers as a fiduciary like him. Nor do they fully understand the products they sell. Marc wanted to use his experience to do more to help better serve his community.
During the challenging times of Covid19 lockdowns, Marc started creating Marc Alan Wealth Management to help improve the lives of his family, friends, and the public. He finds satisfaction in helping people and would like to help you or at least steer you in the right direction.
As of June 2022, Marc completed his Master of Science degree in Personal Financial Planning. He also obtained the Master Planner Advanced Studies® and Accredited Wealth Management Advisor designations from the College for Financial Planning. He has incorporated what he has learned into his practice to better serve you. Please do not hesitate to reach out to him.
Marc Alan Wealth Management LLC is a fee-only registered investment advisory firm based in NJ and was founded in January 2021. Marc Lescarret is the founder and current owner/operator of the firm. He has over 20 years of investing experience. He devoted much of his time to servicing institutional, high net-worth, and middle-class clients throughout his career. The company prides itself on the owner's work history of only working for conflict-free firms, a uniquely different path from most advisors.
Fee-Only, Fiduciary, Independent:

Three Important Criteria to Consider When Choosing a Financial Advisor.
Specialties
Comprehensive Financial Planning
Retirement Income Planning
Investment Management
College Education Planning
Socially Responsible Investing
Controlled Emotional Investing
Tax Sheltering
Landlord Tax Deferral
Real Estate
Ideal Clients
Retirees and Near Retirees
Business Owners and Executives
Sudden Money Situations
Novice Investors
Landlords
Tax Concerned Investors
Accredited Investor
Too Much Cash Investors
Clueless
Working Together
In-Office Meetings
Virtual Meetings
Clearly Defined Fees
No Product Sales
Complimentary Initial Consultation
Phone and Text
Professional Designations & Affiliations
Office Locations:
95 Phillip Drive
Rockaway, NJ 07866