Marc Shaffer
AIF®, CFP®, EA
Searcy Financial Services
CFO and Financial Planner
Marc
Shaffer
AIF®, CFP®, EA
Searcy Financial Services
CFO and Financial Planner
As a fee-only financial planner, my focus is to offer unbiased financial advice to help you achieve your life goals.
- Marc Shaffer, AIF®, CFP®, EA
Fee-Only financial planner located in Overland Park, KS, serving clients locally and across the country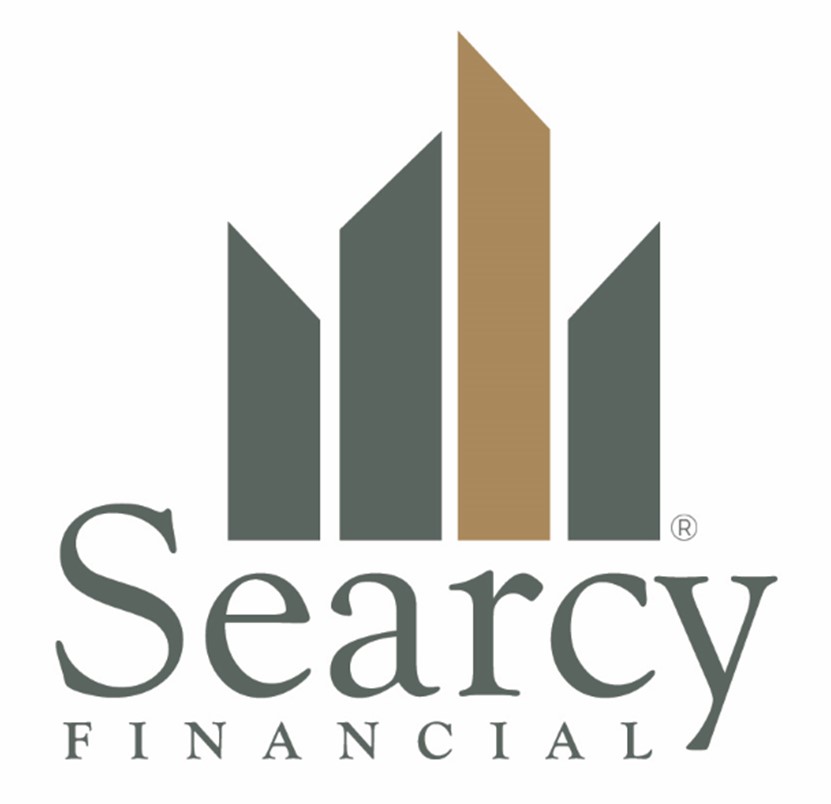 Marc Shaffer is an Overland Park, KS fee-only financial planner. Searcy Financial Services provides comprehensive and objective financial planning to help successful individuals and families, business owners and retirement plan sponsors organize, grow and protect their assets through life's transitions. As a fee-only, fiduciary, and independent financial advisor, Marc Shaffer is never paid a commission of any kind, and has a legal obligation to provide unbiased and trustworthy financial advice.
Marc C. Shaffer is a CERTIFIED FINANCIAL PLANNER™ Professional and CFO at Searcy Financial Services.
---
What I Stand For:
I specialize in helping my clients and their families achieve continuity in their financial planning through generations and achieve their vision of an ideal life by encouraging goal setting and active monitoring of their financial plans.
Outside of Work, You'll Find Me:
I have been married to my wife, Bridgette, since 2018 and we live in Overland Park, Kansas. As an active member of the Overland Park South Rotary Club, I contribute my time and energy to many philanthropic events. I also enjoy spending time mentoring those in the financial planning industry through the Kansas City Chapter of the Financial Planning Association.
I have completed three half marathons and spent seven years as a team captain in the annual BikeMS bike rides, completing up to 182 miles annually across Missouri and Kansas to raise money for Multiple Sclerosis research. I enjoy sand volleyball, golf and hiking, and have done multiple-day hikes in Chile, Argentina, Tibet, Peru, Iceland, Bhutan and Namibia during my international travels with Adventure to Serve. I enjoy helping them plan these trips annually, which you can read more about in "I PLAN, So That I Can."
Favorite Quote:
Never let the things you want make you forget the things you have.
Professional Affiliations:
Marc is a member of the Kansas City Chapter of the Financial Planning Association. He has also served as President, Chairman of the Board, and Career Chairman, which helps individuals interested in pursuing careers in financial planning get connected into the community.
Education and Certifications:
CFP® - Certified Financial Planning Professional
AIF® - Accredited Investment Fiduciary
EA – Enrolled Agent
Bachelor of Science in Personal Finance, Personal Financial Planning, Minors in Business Administration and Economics, Kansas State University
In the Community:
As former Treasurer, Chairman of the Board and Past President of the Overland Park South Rotary club, Marc contributes his time and energy to recruiting and sponsoring new members and to philanthropic events like the Jazz in the Woods festival at Corporate Woods. He is a former Chairman for Jazz in the Woods and SoJo Summerfest and a Paul Harris Fellow. He is also a member of Top Gun Kansas City and a Board Member for Growing Futures Early Education. Marc is an alumni member of the Centurions Leadership Program of The Greater Kansas City Chamber of Commerce, a group that explores the opportunities and issues of the Kansas City metropolitan area. Within Centurions, Marc chaired the Communications Committee and helped organize the Innovators and Disruptors Task Force Day. In 2019, he was selected to be a member of the Band of Angels inaugural Rock Star class for Art That Blows and a member of the inaugural class of BVIP's to benefit the Blue Valley Educational Foundation.
Marc is a member of the Steering Committee for the Wabash CannonBall gala, which raises money for area high school students who plan to attend K-State. Marc is a past president of the Human Ecology Alumni Advisory Board for K-State and is a past president for the Kansas State University Personal Financial Planning Advisory Board and the Kansas City K-State Alumni Planning Committee. He was awarded the 2011 KSU Entrepreneur Award which recognizes K-State alumni who have applied their knowledge as an owner of a business, and serve their community, profession and university. He was also chosen as the commencement speaker for the 2013 College of Human Ecology commencement ceremony.
In the Media:
As a speaker, Marc traveled to South China Normal University and other local universities in Guangzhou, China to speak about the economic impact of the emerging Chinese economy on the world. He participated in TD Ameritrade's National Conference 2012 succession planning discussion panel and 2013 generational relationships panel. He has also spoken and served as a moderator at the 2012 National FPA Conference.
InvestmentNews named Marc one of their 40 Under 40 in 2018. He was named a "Five Star Wealth Professional" each year from 2015-2022 and was chosen by KC Magazine as a member of the 2010 Class of Rising Stars. Marc was also named to The Independent's 2019 Class of Rising Stars. He was named a 2021 NextGen Leader by the Kansas City Business Journal and was chosen as a member of the 2021 Class of Forty Under 40 by Ingram's Magazine.
Marc Shaffer is a Member of the National Association of Personal Financial Advisors

The National Association of Personal Financial Advisors (NAPFA) is a leading professional association of Fee-Only financial advisors - highly trained professionals who are committed to working in the best interests of those they serve.
NAPFA members live by three important values:
To be the beacon for independent, objective financial advice for individuals and families.
To be the champion of financial services delivered in the public interest.
To be the standard bearer for the emerging profession of financial planning.
We are passionate about viewing wealth from your perspective, to help you achieve success on your terms, Where You Stand.®
Our advisors are located in Kansas City, Naples and Phoenix.
We do not assume to know what "success" means to any of our clients, but we work together to find better ways to make life and wealth more enjoyable and intentional. I guess you could say helping our clients enjoy their life is our ultimate goal, and if we can make their wealth simpler to manage, more secure, better understood for future generations, and more connected to their life, then we've accomplished something worthwhile.
Our clients choose us because...
We ask questions and take the time to understand your perspective on wealth and life.
We help your family marry your values with your money so you can make better decisions.
We educate your family on the true value of their wealth and how to leverage it for living better lives.
We show your business how to develop employee loyalty through thoughtful retirement programs.
We introduce and collaborate with other expert advisors when needed.
We are available, when you need us and how you need us. We stand where you stand.
Who We Help
We serve successful individuals and families, business owners and retirement plan sponsors. Each client has their own needs, desires, roadblocks, and big picture goals. What they have in common is a desire to do the best for themselves and those around them – this could mean their family, their employees or their community. We help address the financial needs so our clients can spend their limited time nurturing relationships and exploring passions.
We have a compassionate understanding for the needs of our clients and spend time walking them through any specific concerns they may have.
Over the years, we have developed vast experience helping the following unique groups:
Doctors and Medical Professionals
How We Do It
Fee-Only, Fiduciary, Independent:

Three Important Criteria to Consider When Choosing a Financial Advisor.
Specialties
Comprehensive Financial Planning
Retirement Income Planning
Investment Management
College Education Planning
Generational Planning
Ideal Clients
Retirees and Near Retirees
Growing Families
Business Owners and Executives
Sudden Money Situations
Novice Investors
Working Together
In-Office Meetings
Virtual Meetings
Clearly Defined Fees
No Product Sales
Complimentary Initial Consultation
Professional Designations & Affiliations
Office Locations:
12980 Foster Street
Suite 160
Overland Park, KS 66213