Marjorie Rand
CPA, CFP®, RICP®
Rand Financial Planning, LLC
Financial Advisor
Marjorie
Rand
CPA, CFP®, RICP®
Rand Financial Planning, LLC
Financial Advisor
As a fee-only financial planner, I focus on tax-efficient comprehensive financial planning for people who are approaching retirement and already in retirement.
- Marjorie Rand, CPA, CFP®, RICP®
Fee-Only financial planner located in Flemington, NJ, serving clients locally and across the country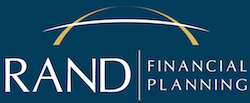 Marjorie Rand is a Flemington, NJ fee-only financial planner. Rand Financial Planning, LLC provides comprehensive financial planning for people approaching retirement or already in retirement. With a strong background in income and estate taxation, Marjorie Rand infuses tax saving strategies into all aspects of the financial plan. As a fee-only, fiduciary, and independent financial advisor, Marjorie Rand is never paid a commission of any kind, and has a legal obligation to provide unbiased and trustworthy financial advice.
Marge Rand is a financial advisor and founder of Rand Financial Planning in Flemmington, NJ.
---
Dogs are called man's best friend because they are loyal - always right by your side through life's ups and downs. That's one thing I love about dogs. But what does this have to do with financial planning?
I've been involved in taxation and financial planning for the past three decades, and I've been around dogs even longer. What I've learned from both is that a financial planner should be right by your side, too, guiding you through life's tough decisions.
That's what I love doing for people just like you. In fact, I got my first taste of this as a 15-year-old when my grandfather asked me to help take care of my grandmother when he was gone. He taught and modeled for me a life of responsible money choices, avoiding debt and planning and saving for the future.
I applied these principles to my own life and helped my grandmother move along in hers as a widow. And when she passed, I had the honor and responsibility of being her executor.
Not only did I get the chance to fulfill my grandparents' wishes, but I also became convinced that this was the path for my life … helping as many people as I could navigate life with solid guidance and a freedom from financial worry.
For many years, I've worked hard to make life less hard for my clients, and I've learned a lot from each one. But when I'm not working, I enjoy boating, horseback riding, traveling and hiking with my husband, and … of course … our dog, Rangeley.
CERTIFICATIONS:
CERTIFIED FINANCIAL PLANNER™
RICP® (Retirement Income Certified Professional)
CPA (Certified Public Accountant)
BUSINESS AFFILIATIONS:
Rand Financial Planning, LLC: Investment Advisor Representative
Marjorie L. Rand, CPA: Accountant
Member, American Institute of Certified Public Accountants
Member, Alliance of Comprehensive Planners
XY Planning Network
NAPFA - National Association of Personal Financial Advisors
Fee-Only Network
EDUCATION:
Rutgers University: BS, Accounting
Fairleigh Dickinson University: MS, Taxation
The American College of Financial Services: RICP® designation
Marjorie Rand is a Member of the National Association of Personal Financial Advisors

The National Association of Personal Financial Advisors (NAPFA) is a leading professional association of Fee-Only financial advisors - highly trained professionals who are committed to working in the best interests of those they serve.
NAPFA members live by three important values:
To be the beacon for independent, objective financial advice for individuals and families.
To be the champion of financial services delivered in the public interest.
To be the standard bearer for the emerging profession of financial planning.
Financial planning is a life-long process, not a single event. The process of financial planning is much more comprehensive and integrative than simply managing investments.
The earlier the process is started the more easily you may achieve your goals and dreams. As a client of Rand Financial Planning, LLC, your holistic, personal financial plan will include the following:
GOALS AND VALUES.
Your goals and values are the foundation on which your personal financial plan is built. Everything else is coordinated so you can achieve your goals while remaining true to your values.
RISK MANAGEMENT.
Determining how much insurance coverage you need, what risks you can afford to self-insure, where you should buy your insurance, how much you should pay for it, and understanding and maximizing your employee benefit package are vitally important to your financial security.
ESTATE PLANNING.
Estate planning goes well beyond making a will. It may involve naming a guardian for minor children, making provisions for dependents with special needs, addressing medical directives and other end-of-life considerations, such as minimizing estate taxes, determining when a trust is appropriate, and deciding how to most effectively transfer ownership of a small business.
TAX PLANNING.
You don't have a choice about paying taxes, but you can avoid making the mistake of overpaying them. Tax planning helps to lawfully structure your income and take advantage of the deductions and credits for which you qualify so you pay only what you owe when you owe it.
PORTFOLIO ANALYSIS.
We compile a complete inventory of your investments and analyze each for costs, tax efficiency, performance, risk and diversification. We help you to understand what you have and whether what you have is appropriate for you.
INVESTMENT ALLOCATION.
We use Functional Asset Allocation to create an overall net worth growth or preservation plan that protects you during market downswings and helps you fully participate in times of prosperity.
RETIREMENT PLANNING.
Retirement planning is more than simply ensuring that you won't outlive your money. It also involves the timing of benefits, including Social Security. And beyond the money aspects, it's about how you will make your retirement years personally fulfilling and enjoyable.
CASH FLOW PLANNING.
Deciding in advance how you will spend your money ensures you are making regular progress toward financial independence and keeps your plan on track. If you are dealing with debt and spending issues, we will help you set priorities and gain control over your money.
EDUCATION FUNDING.
If you have children or grandchildren, identifying the right mix of alternatives and maximizing their use is a complex and confusing process, but there are ways for families of any income level to effectively save for future college costs.
BUSINESS PLANNING.
Owning a small business can have a big impact on your personal financial plan – in taxes, in risk management, in cash flow, and in estate planning. Integrating small business planning with your personal financial plan is another key to reaching your goals.
ONGOING CONSULTATION.
Our open planning agreement means that, in addition to the services listed here, we provide advice via email any time you request it on financial matters that concern you.
Fee-Only, Fiduciary, Independent:

Three Important Criteria to Consider When Choosing a Financial Advisor.
Specialties
Comprehensive Financial Planning
Retirement Income Planning
Tax Planning
Investment Planning
Estate Planning
Insurance Planning
Ideal Clients
Retirees and Near Retirees
Sudden Money Situations
Novice Investors
Surviving Spouses
Working Together
In-Office Meetings
Virtual Meetings
Clearly Defined Fees
No Product Sales
Complimentary Initial Consultation
Professional Designations & Affiliations
Office Locations:
361 Route 31
Suite 902
Flemington, NJ 08822