ClearLogic Financial, Inc
Financial Advisor
ClearLogic Financial, Inc
Financial Advisor
As a fee-only financial planner, my focus is to offer unbiased financial advice to help you achieve your life goals.
- Mark Atherton, CFP®
We are experts in helping federal employees, retirees, and business owners reach advanced financial clarity.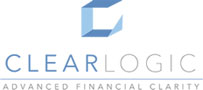 Mark Atherton is a
Reston, VA fee-only financial planner
. ClearLogic Financial, Inc provides comprehensive and objective financial planning to help clients organize, grow and protect their assets through life's transitions. As a fee-only, fiduciary, and independent financial advisor, Mark Atherton is never paid a commission of any kind, and has a legal obligation to provide unbiased and trustworthy financial advice.
Mark Atherton is a CFP® practitioner and has held the Certified Insurance Counselor (CIC) and Life Underwriter Training Council (LUTC) designations. He began his career in Financial Services with Allstate Insurance Company in 1984 and has been involved in financial planning since 1989. Washingtonian Magazine has named Mark as one of the top financial advisers in the region in November 2010, 2012 and 2014. He has also been named multiple times as a "Expert Financial Advisor" by Northern Virginia Magazine and has received a "Premier Wealth Advisor" award by Washington Business Journal in 2013 and 2014.
Education:
B.S. degree in Finance, Virginia Tech, Blacksburg, VA.
Graduate Certificate in Financial Planning, Georgetown University
Alpha Tau Omega Thomas Arkle Clark National Leadership Award
2- year Cooperative Education (Work/Study) completed with Internal Revenue Service as a Field Auditor
Professional Background:
President, ClearLogic Financial, Inc. - Comprehensive Financial Planning Services
Director, Financial Systems Consulting
Director, Risk Management, Insurance and Benefits Consulting with Sedgwick Insurance
Regional Sales Manager with Allstate Insurance Company
Field Auditor - Internal Revenue Service
Community and Industry Activities:
Past President and current Boardmember- Special Love Foundation for Children with Cancer
Vice President - Board of Directors, Wolftrap Meadows Homeowners Association
Former Chairman - Special Olympics –Area 23, Northern Virginia
Professional Associations:
National Association of Personal Financial Advisors (NAPFA)
Personal Information:
Mark grew up in Roanoke, VA and currently lives with his wife and three teenage children in Vienna, Virginia. He enjoys cycling, golf, and family travel. He has also coached youth basketball, volleyball, and baseball. He participates in various charitable and community activities.
Publications:
Quoted in: The Wall Street Journal, MONEY Magazine, Dow Jones Newswires, Northern Virginia Magazine and NAPFA Advisor.
Mark Atherton is a Member of the National Association of Personal Financial Advisors
The National Association of Personal Financial Advisors (NAPFA) is the country's leading professional association of Fee-Only financial advisors - highly trained professionals who are committed to working in the best interests of those they serve.
NAPFA members live by three important values:
To be the beacon for independent, objective financial advice for individuals and families.
To be the champion of financial services delivered in the public interest.
To be the standard bearer for the emerging profession of financial planning
10 Reasons You'll Love Working With Us
1 Fiduciary
We provide advice with your best interests in mind - not ours, not a company's, and not any vendors' or partners'.
2 Fee-Only
We do not sell any products or earn any commissions. With this approach, you know we are serving you and no one else. The only revenue we receive is from our clients.
3 Clarity
We take our time when explaining things. Many of our recommendations, whether investment-related, tax-related, or insurance-related involve detailed analysis. Some people feel details cloud decision-making, but we feel details provide clarity to what should be done, as long as they are structured and explained well.
4 Comprehensive
All of our financial planners have, or are working towards, their CFP® certification. The CFP® designation is considered the "gold standard" in the financial planning profession. It requires complete knowledge of investments, insurance, tax planning, estate planning, retirement benefits, and how all those topics intersect in a well-constructed financial plan. We ensure you have a cohesive plan that covers all of these topics, knowing that taxes impact investment choices, and estate planning wishes may impact insurance, taxes, and investments. It takes time and a careful approach to build and implement a comprehensive plan, but we won't do it any other way.
5 Collaborative
Our financial planning process is a mutual effort. We spend a tremendous amount of time upfront building the plan with you, not for you. This requires some work and meeting time for our clients as well, but the effort pays off when you truly understand the drivers of your financial success.
6 Caring
We are not a billion dollar enterprise. Our business goals are not to grow at all costs. We have been in business for more than 20 years, focusing on helping people in a comprehensive and collaborative way. We spend quite a bit of time with our clients. We enjoy a personal relationship with our clients, and provide personal service that goes well beyond investment management.
7 Authentic
We, and our clients, are down-to-earth, modest people. We are honest, dependable, and believe in the mantra of under-promising and over-delivering. We don't try to be anyone other than ourselves and don't try to convince you we can control more than we can control. We are careful and cautious in everything we do – from building your financial plan to investing your assets. We do not feel one should take risks above and beyond what they need to achieve their individual objectives.
8 Scientific (Evidence-based) Investing
Our investment philosophy is grounded in decades of academic research, supported by real data. Much of the research has been authored by Nobel Prize winners.
9 Detailed
What looks like a great idea on the surface might be the wrong recommendation once you dive into the details. We do careful, multi-year tax planning to ensure the client's finances are as tax-efficient as possible. We also focus on what many assume are the "little things" in investing, such as tax realization and transaction costs. Our belief is that the more detailed we are, the more clarity you will have.
10 Disciplined
Whether it is investments, tax planning, insurance, or estate administration, we ensure things get done the right way. For investments, that means not succumbing to the daily barrage of information and news, but instead sticking with our investment plan. We develop an Investment Policy Statement for every client which acts as our guiding light during cloudy environments. We meet with our clients at least annually to ensure their financial plan continues on the course we have set together.
Fee-Only, Fiduciary, Independent:

Three Important Criteria to Consider When Choosing a Financial Advisor.
Specialties
Comprehensive Financial Planning
Retirement Income Planning
Investment Management
College Education Planning
Tax Planning
Ideal Clients
Retirees and Near Retirees
Growing Families
Business Owners and Executives
Sudden Money Situations
Novice Investors
Working Together
In-Office Meetings
Virtual Meetings
Clearly Defined Fees
No Product Sales
Complimentary Initial Consultation
Professional Designations & Affiliations
Mark Atherton is a NAPFA-Registered Financial Advisor

The National Association of Personal Financial Advisors (NAPFA) is the country's leading professional association of Fee-Only financial advisors—highly trained professionals who are committed to working in the best interests of those they serve.

Mark Atherton is a CERTIFIED FINANCIAL PLANNER™ Professional - Click for Verification

CFP® professionals are held to strict ethical standards to ensure financial planning recommendations are in your best interest. What's more, a CFP® professional must acquire several years of experience related to delivering financial planning services to clients and pass the comprehensive CFP® Certification Exam before they can use the CFP® designation.
Office Locations:
11107 Sunset Hills Road
Suite 220
Reston, VA 20190-1236