Harmony Wealth
Financial Advisor
Harmony Wealth
Financial Advisor
As a fee-only financial planner, my focus is to offer unbiased financial advice to help you achieve your life goals.
- Matt Fizell, CFP®
Fee-Only financial planner located in Middleton, WI, serving clients locally and across the country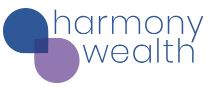 Matt Fizell, CFP® is a Middleton, WI fee-only financial planner and founder of Harmony Wealth.
---
I have spent the last 5 years of my career working with some of the brightest minds in financial planning, and I am excited to bring those experiences to those who I enjoy working with the most.
I started Harmony Wealth to take the best practices from all my experience, and build an adaptive financial planning experience that will serve you well no matter where life may take you.
To me, work should be something I look forward to each and every day, something that generates excitement, but allows for all areas of life to work together, in harmony.
My mission is to help others take the leap to find their fit, and remove the financial worries that may arise along the way.
The other areas of my life in harmony are enjoying time on the lake, spending quality time with friends and family, serving the local foster care program, and finding that next travel adventure.
Matt Fizell is a Member of the National Association of Personal Financial Advisors

The National Association of Personal Financial Advisors (NAPFA) is a leading professional association of Fee-Only financial advisors - highly trained professionals who are committed to working in the best interests of those they serve.
NAPFA members live by three important values:
To be the beacon for independent, objective financial advice for individuals and families.
To be the champion of financial services delivered in the public interest.
To be the standard bearer for the emerging profession of financial planning.
Let Harmony Wealth helup you find your financial harmony with a personalized combination of…
FINANCIAL STRATEGY
Unbiased, commission-free advice.
Understanding your current situation, financial history, and planning for your future.
Making use of the tools you have access to, and finding how to best optimize these for your next steps in your personal financial life.
Evaluating your comprehensive financial plan. This includes saving for short-term goals, retirement, evaluating your risk management plan, taxes, and creating a plan that will serve you today, while setting you up for future success.
CAREER SUCCESS
Helping you navigate your career as life and priorities change.
Goals-based career analysis. Identifying what is going to make you feel proud at the end of a long day of work.
Using the financial plan to drive what is possible in your work. This could mean working less, or taking the leap to go out on your own as a business owner / entreprenuer.
Optimizing and finding a strategy for your work-related compensation and benefits.
Not to be cliche, but we don't want finances to hold you back from your dream job.
PERSONAL LIFE
We saved the best for last. Work and money aren't everything after all.
You are at the center of your money. There are no wrong ways to approach how to use your money, your financial plan will be unique from any other we create.
Identifying the non-negotiables as you go through the stages of life. We help you make a plan to minimize regrets.
Values-based approach. This covers everything from the relationships you have or want in life, how you want to travel or spend free time, and everything else you need to live a life well-lived.
Fee-Only, Fiduciary, Independent:

Three Important Criteria to Consider When Choosing a Financial Advisor.
Specialties
Comprehensive Financial Planning
Retirement Income Planning
Investment Management
College Education Planning
Tax Planning
Ideal Clients
Retirees and Near Retirees
Growing Families
Business Owners and Executives
Sudden Money Situations
Novice Investors
Working Together
In-Office Meetings
Virtual Meetings
Clearly Defined Fees
No Product Sales
Complimentary Initial Consultation
Professional Designations & Affiliations
Matt Fizell is a NAPFA-Registered Financial Advisor

The National Association of Personal Financial Advisors (NAPFA) is a leading professional association of Fee-Only financial advisors—highly trained professionals who are committed to working in the best interests of those they serve.

Matt Fizell is a CERTIFIED FINANCIAL PLANNER™ Professional - Click for Verification

CFP® professionals are held to strict ethical standards to ensure financial planning recommendations are in your best interest. What's more, a CFP® professional must acquire several years of experience related to delivering financial planning services to clients and pass the comprehensive CFP® Certification Exam before they can use the CFP® designation.

Matt Fizell is a Member of the XY Planning Network

The XY Planning Network is the leading organization of fee-only financial advisors who are focused on working with Generation X and Generation Y clients. Our mission is to connect consumers with best-in-class financial advisors who specialize in working with clients just like you.
Office Locations:
3002 Patty Ln
Middleton, WI 53562