Sonmore Financial
Founder/Financial Planner
Sonmore Financial
Founder/Financial Planner
Finance is one of those things where if you know a little you know a lot more than the average person. We pride ourselves in helping our clients understand their plan in plain English.
- Matthew Benson, CFP®
Serving retirees and tech professionals in the Phoenix, AZ area and clients across the country.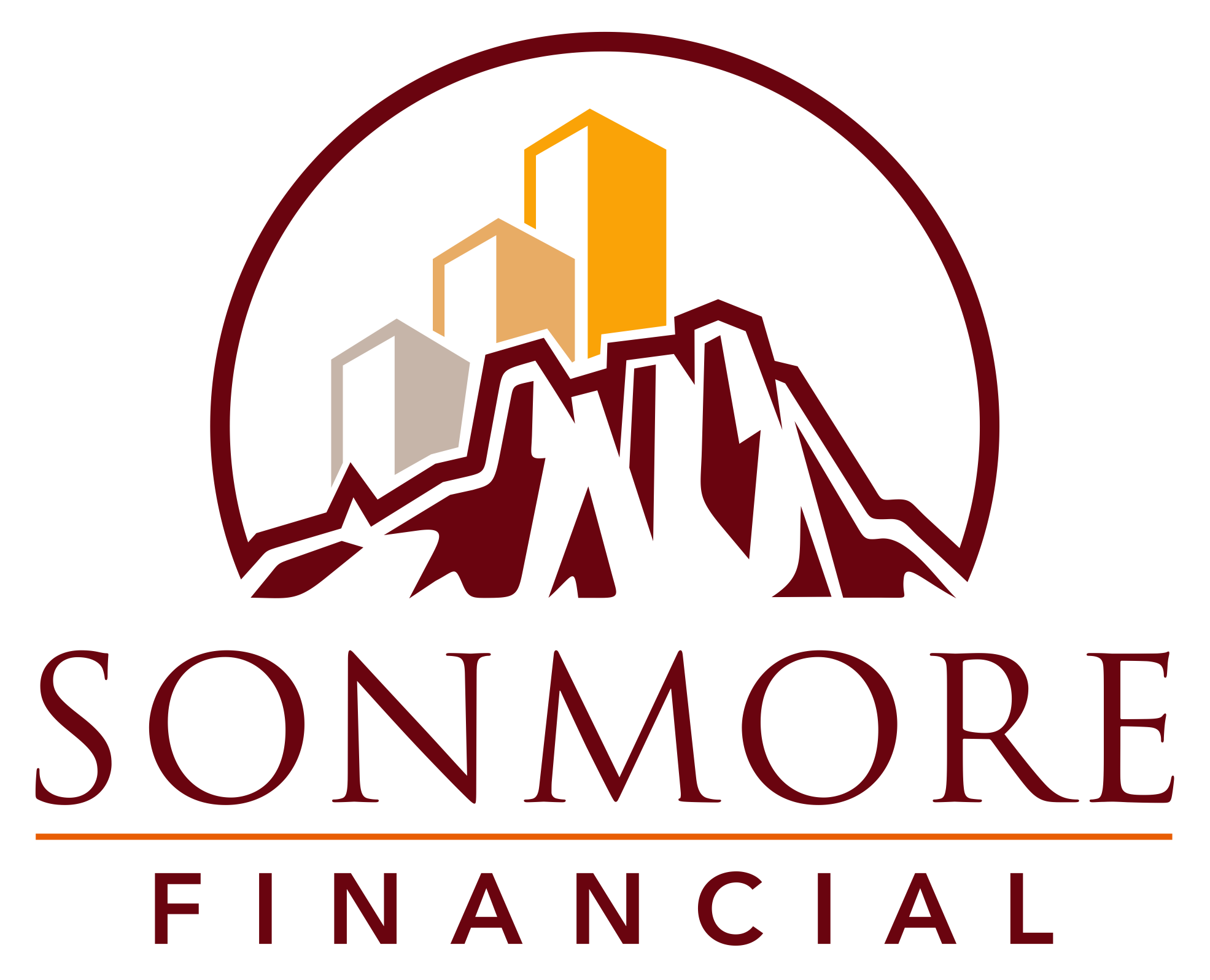 Matthew Benson, CFP®, is the owner of Sonmore Financial and a Certified Financial Planner™ serving Arizona's retirees and pre-retirees, aerospace business executives, and East Valley technology professionals. Matt specializes in tax efficient investing, helping Sonmore's clients maximize their retirement, college savings or donating to a worthy cause.
Matthew has extensive experience in helping clients leverage existing benefits, available through employers and organizations, to put together an attainable financial plan. From Roth conversions to employee stock options and beyond, Matthew is passionate about clients navigating the stages of their lives on their own terms – with a bit of expert guidance. He often lends his expertise to leading media outlets, having been featured in Bloomberg, MarketWatch and CNBC.
Matthew began his financial industry journey in 2011. After earning his Bachelor of Science in Finance from the College of Business Administration at the University of Nebraska, Lincoln, Matthew worked with Vanguard and Mutual of Omaha. In addition to the Certified Financial Planner™ designation, he also holds his FINRA Series 7, 63, and 65 registrations. Matt has been vetted as a SmartVestor Pro™ through Dave Ramsey Solutions.
Outside the office, Matthew is actively involved in Redemption Church and The Financial Planning Association of Greater Phoenix. He is incredibly passionate about his involvement with Junior Achievement, an organization whose goal is to provide financial literacy to elementary, middle, and high school students.
When Matthew is not crunching numbers, he enjoys playing sand volleyball, hiking, exploring national parks, cheering on the Huskers, and going on extensive road trips with his wonderful wife, Alexa and three kids, Ramsey, Stanton, and Pierce.
Matthew Benson is a Member of the National Association of Personal Financial Advisors

The National Association of Personal Financial Advisors (NAPFA) is a leading professional association of Fee-Only financial advisors - highly trained professionals who are committed to working in the best interests of those they serve.
NAPFA members live by three important values:
To be the beacon for independent, objective financial advice for individuals and families.
To be the champion of financial services delivered in the public interest.
To be the standard bearer for the emerging profession of financial planning.
Our Mission
To solve complex financial problems with innovative solutions.
To enable our clients to be free.
Money is a very emotional thing. If you are wise and efficient with it, you can really accomplish a lot of things.
We pride ourselves on being a stoic leader for our clients. One who can speak logic into emotions when times are better than normal and speak logic into emotions when times are worse than normal. We think we have a unique ability to blend the complexities of financial planning and the emotional strength needed for sound money management. Additionally, we really enjoy what our clients trust us to do. So we think we're pretty enjoyable to be around, but we'll let you be the judge of that.
The Sonmore Story
The nephew of two financial advisors, Sonmore Financial founder Matthew Benson learned early on that wise financial choices have the power to lead to lifelong independence. Since our inception in 2015, the Sonmore team has worked tirelessly to stand in our clients' corner, advocate for their best interests, and help them think through their financial choices, with the ultimate goal of helping them achieve financial freedom.
Our team members serve as stoic leaders for our clients, seamlessly weaving the emotional and the analytical complexities of money management together to create thoughtful and strong financial plans and investment strategies that help our clients reach their goals. Just as we can speak logic into emotions during the best of times, we can also speak logic into emotions during more challenging times.
Fee-Only, Fiduciary, Independent:

Three Important Criteria to Consider When Choosing a Financial Advisor.
Specialties
Comprehensive Financial Planning
Retirement Planning
Tax Planning
Investment Management
Charitable Planning
Ideal Clients
Retirees and Near Retirees
Technology Professionals
Aerospace Professionals
Working Together
In-Office Meetings
Virtual Meetings
Clearly Defined Fees
No Product Sales
Complimentary Initial Consultation
Professional Designations & Affiliations
Office Locations:
1490 South Price Road
Suite 116
Chandler, AZ 85286