Matthew Saneholtz
CFP®, CFA
Tobias Financial Advisors
Financial Advisor
Matthew
Saneholtz
CFP®, CFA
Tobias Financial Advisors
Financial Advisor
As a fee-only financial planner, my focus is to offer unbiased financial advice to help you achieve your life goals.
- Matthew Saneholtz, CFP®, CFA
Fee-Only Financial Advisor serving the entire South Florida region including Plantation, Boca Raton, Ft. Lauderdale, Miramar, Aventura, Weston and Miami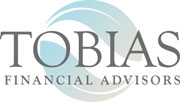 Matthew Saneholtz is a
Plantation, FL fee-only financial planner
. Tobias Financial Advisors provides comprehensive and objective financial planning to help clients organize, grow and protect their assets through life's transitions. As a fee-only, fiduciary, and independent financial advisor, Matthew Saneholtz is never paid a commission of any kind, and has a legal obligation to provide unbiased and trustworthy financial advice.
Matthew D. Saneholtz, CFA, CFP®, EA joined Tobias Financial Advisors over ten years ago. During his time at Tobias Financial Advisors, Matthew has tackled a wide range of duties. Currently, Matthew serves as a Senior Financial Advisor and is a co-owner of the company. Among his many responsibilities at the firm, Matthew provides financial planning and investment advisory services to our broad client base.
Over the course of the years with Tobias Financial Advisors, Matthew has pursued and secured several prestigious designations. These credentials allow him to uniquely serve his clients. In 2008, Matthew earned the certification of CFP® Professional. In 2011, Matthew achieved the right to use the Chartered Financial Analyst designation. This designation is widely regarded in the global financial market for its rigorous focus on current investment knowledge, analytical skill, and ethical standards. With only slightly more than 120,000 CFA charterholders worldwide, this is truly a mark of distinction. Since earning this designation, Matthew has been a member of the CFA Institute and the CFA Society of South Florida. In 2012, Matthew attained Enrolled Agent status which allows him the privilege to practice before the Internal Revenue Service.
Along with his involvement in the CFA groups, Matthew is a current member of The National Association of Personal Financial Advisors. Previously, Matthew served as president (2012) of The Financial Planning Association of Greater Fort Lauderdale. In 2016, Matthew was inducted as a member of the Rotary Club of Weston, Florida. As well, Matthew serves as a board member of the Carnegie Mellon South Florida Alumni Chapter. He remains quite proud of his days as a Carnegie Mellon Tartan and his role as team captain on the University's football team. Matthew earned his B.S. at Carnegie Mellon in 2002 with a double major in Finance and Economics.
Matthew has been quoted in the South Florida Sun-Sentinel, the Miami Herald, and on CNBC.com. Additionally, Matthew has appeared on a news report for CBS4 (WFOR-TV), South Florida's local CBS affiliate, participated in CBS4 Neighbors for Neighbors, Financial Advising Phone Banks, and was featured on an episode of Joy in Our Town produced by TBN (WHFT-45) Miami.
When Matthew is not helping clients master their financial lives, he enjoys spending time with his wife and two daughters, traveling, and a wide variety of sports and recreational activities.
To learn more about his services as a financial planner and/or to contact him, please call 954-424-1660
Matthew Saneholtz is a Member of the National Association of Personal Financial Advisors
The National Association of Personal Financial Advisors (NAPFA) is the country's leading professional association of Fee-Only financial advisors - highly trained professionals who are committed to working in the best interests of those they serve.
NAPFA members live by three important values:
To be the beacon for independent, objective financial advice for individuals and families.
To be the champion of financial services delivered in the public interest.
To be the standard bearer for the emerging profession of financial planning
Tobias Financial Advisors became an early advocate for fee-only financial planning services, convinced that commissions had no place in planning the futures of our clients. We have grown into a team of experts with over 75 years of cumulative experience in all aspects of wealth planning. We understand that our business is built on trust and vetted experience which is why all our investment advisor representatives are required to hold the CERTIFIED FINANCIAL PLANNER™ designation. To learn more about the team dedicated to our clients' best interests, visit our Team page.
Like many of Tobias Financial Advisors' clients, our founder, Ben Tobias, had a goal. His goal was to build a business with other compassionate advisors who are enthusiastic about seeing their clients achieve better financial futures. After a successful start as an accountant with an international accounting firm as well as owning his own CPA firm, Ben decided that what his clients needed was an expert in wealth management and financial planning. After earning his credentials as a CERTIFIED FINANCIAL PLANNER™ professional, Ben converted his accounting firm to Tobias Financial Advisors, which combined all areas of financial planning with quality service in order to provide ongoing financial solutions for each individual or family served.
Fee-Only, Fiduciary, Independent:

Three Important Criteria to Consider When Choosing a Financial Advisor.
Specialties
Comprehensive Financial Planning
Retirement Income Planning
Investment Management
College Education Planning
Tax Planning
Ideal Clients
Retirees and Near Retirees
Growing Families
Business Owners and Executives
Sudden Money Situations
Novice Investors
Working Together
In-Office Meetings
Virtual Meetings
Clearly Defined Fees
No Product Sales
Complimentary Initial Consultation
Professional Designations & Affiliations
Matthew Saneholtz is a NAPFA-Registered Financial Advisor

The National Association of Personal Financial Advisors (NAPFA) is the country's leading professional association of Fee-Only financial advisors—highly trained professionals who are committed to working in the best interests of those they serve.

Matthew Saneholtz is a CERTIFIED FINANCIAL PLANNER™ Professional - Click for Verification

CFP® professionals are held to strict ethical standards to ensure financial planning recommendations are in your best interest. What's more, a CFP® professional must acquire several years of experience related to delivering financial planning services to clients and pass the comprehensive CFP® Certification Exam before they can use the CFP® designation.

Matthew Saneholtz is a CFA® charterholder

A Chartered Financial Analyst® (CFA®) is a professional designation given by the CFA Institute, formerly AIMR, that measures the competence and integrity of financial analysts. Candidates are required to pass three levels of exams covering areas such as accounting, economics, ethics, money management and security analysis.
Contact

Matthew Saneholtz
Office Locations:
1000 S Pine Island Rd
Suite 250
Plantation, FL 33324