Maury Schneider
CFP®, MBA, CPA
MLS Financial Planning
Financial Advisor
Maury
Schneider
CFP®, MBA, CPA
MLS Financial Planning
Financial Advisor
As a fiduciary and fee-only financial planner, my focus is to offer unbiased financial advice to help you achieve your life goals.
- Maury Schneider, CFP®, MBA, CPA
Fee-Only financial planner located on Long Island (Massapequa, NY), serving clients locally and across the country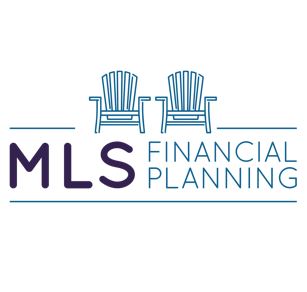 Hi, I'm Maury Schneider, CPA, CFP® (but you can call me professor). I'm focused on educating my clients on implementing a process to achieve their financial freedom over the long‐term. I believe knowledge is powerful and when we don't have a trusted person to ask questions to or we don't know where to begin the process, inaction and complacency is the result.
My goal is to help you achieve financial clarity, make mindful and informed decisions, and use your money as a tool to design a life that you love now and in the future. Life is full of choices. I will help you make the best decisions for YOU.
In addition to my work with individuals and families, I've been helping companies, both big and small, achieve their goals for over twenty years.
I've also been married for over 30 years to my best friend and the CEO of our family. She is the best person I know and we have raised two great children that are now successful adults. Of course we've also had the best dog (as everyone who owns a pet has). Along the way, we have educated them (yes, the dog too) and had our share of ups and downs just like you have. I have walked in your shoes (although everyone's journey is unique and their own) and that's another reason I feel I can help you achieve your goals and objectives as we will define them together.
When I decided to shift my focus to helping individuals, families and young professionals achieve their goals, I went back to school to get a masters degree in personal financial planning. This unique combination of education and experience make me different and uniquely qualified to help you. I believe the best approach to financial planning and cash management planning that focuses on YOU is to educate and partner with you and to become your accountability coach and decision facilitator.
I spend my days helping clients organize their finances and create practical financial processes that provide clarity and peace of mind. I also teach accounting, business and financial planning to college students, which is not only fun but keeps me on my toes and better informed to help you.
Maury Schneider is a Member of the National Association of Personal Financial Advisors

The National Association of Personal Financial Advisors (NAPFA) is a leading professional association of Fee-Only financial advisors - highly trained professionals who are committed to working in the best interests of those they serve.
NAPFA members live by three important values:
To be the beacon for independent, objective financial advice for individuals and families.
To be the champion of financial services delivered in the public interest.
To be the standard bearer for the emerging profession of financial planning.
We help individuals, families and young professionals organize their finances, create a plan and build a process to achieve financial peace of mind.
We take a holistic approach in our work with clients. We always start by getting to know you: For example, what do you want your life to be like or what is important to you when thinking about retirement?
We listen and try to understand each client's unique life story, experiences, dreams, goals, concerns, priorities and financial resources.
Clients have different levels of knowledge, experience, and interest in financial matters.
We take the time to explain and educate so our clients can make more informed decisions and gain a broader perspective on their financial lives.
Fee-Only, Fiduciary, Independent:

Three Important Criteria to Consider When Choosing a Financial Advisor.
Specialties
Comprehensive Financial Planning
Cash Flow / Budgeting
Retirement Planning
Investment Discussion and Guidance
Education Planning
Tax Planning
Ideal Clients
Young Families
Growing Families
Young Professionals
Mid-Career Professionals
Business Owners and Executives
Educators
Sudden Money Situations
Novice Investors
Working Together
Virtual Meetings
Clearly Defined Fees
No Product Sales
Complimentary Initial Consultation
Professional Designations & Affiliations
Office Locations:
By Appointment Only
Long Island, NY 11758