Mel Bond
CFA®, CFP®, CKA®
Oasis Wealth Planning Advisors
Wealth Planner
Mel
Bond
CFA®, CFP®, CKA®
Oasis Wealth Planning Advisors
Wealth Planner
As a fee-only financial planner, my focus is to offer unbiased financial advice to help you achieve your life goals.
- Mel Bond, CFA®, CFP®, CKA®
Mel Bond is a Fee-Only, tax focused, holistic financial planner serving as part of a team for clients in Middle Tennessee, Metro Atlanta, GA, Florida, Alabama and beyond with in-person or virtual meetings.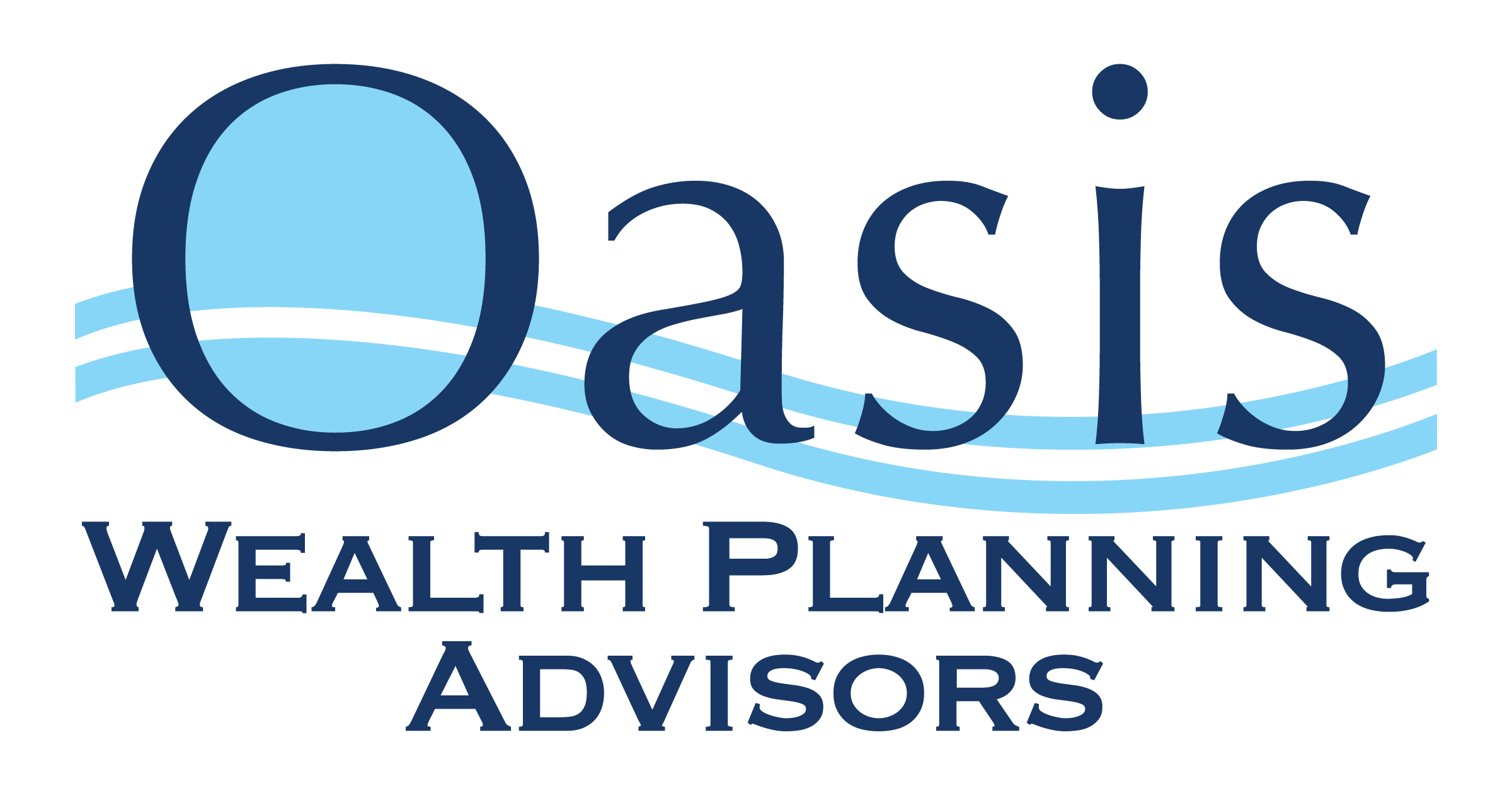 To see his clients' lives become more holistic and peaceful, Mel Bond combines his deep background in wealth management with a continual search to find a better way that works. He enthusiastically serves as a highly skilled financial planner and portfolio manager, a good listener, and a creative problem solver.
Mel has served clients in various roles as part of his 35+ year career in the wealth management space: investment portfolio manager; financial planner; mergers and acquisitions analyst; business co-founder, board member, and owner; economist; and more.
Mel has served for over eight years on the Finance Committee and the Trust and Investment Committee of Monroe Harding, a nonprofit serving foster children and families since 1893. He and his wife, Kimala, spend much of their free time with their three adult children and their spouses. Mel enjoys gardening, running, canoeing and sailing, baking sourdough bread, and is a coffee and tea enthusiast.
Mel Bond is a Member of the National Association of Personal Financial Advisors

The National Association of Personal Financial Advisors (NAPFA) is a leading professional association of Fee-Only financial advisors - highly trained professionals who are committed to working in the best interests of those they serve.
NAPFA members live by three important values:
To be the beacon for independent, objective financial advice for individuals and families.
To be the champion of financial services delivered in the public interest.
To be the standard bearer for the emerging profession of financial planning.
Trusted, competent, unbiased advice
Starting in 1996 in the tax and financial planning fields, Oasis founder, Steve Martin, has obtained the experience and acumen to deliver trusted, competent, unbiased advice to affluent and high net worth clients. Mel Bond, Wealth Planning Advisor, obtained his MBA in Finance from Vanderbilt University, has his CFA, and has served in the wealth management fields for over 30 years. The client's interest is at the forefront of the Oasis approach. Oasis provides fee only financial planning and wealth management to clients in Middle Tennessee (Nashville, Franklin, Brentwood, Murfreesboro, and Hendersonville), and Florida (Tampa and Orlando). Schedule a call today to speak to one of our advisors!
Integrated planning
Oasis consults on a wide variety of inter-connected financial planning areas that impact you. We advise on retirement planning (detailed cash flow and net worth projections), income taxes, asset allocation and investment management, estate planning (tax and non-tax), insurance, executive compensation, and business succession planning. We strive to provide you with a peace of mind by getting you on the right track.
Fee-Only and fiduciary
Because we are a fee-only financial planning and wealth management firm that works as a fiduciary, our client's interest is at the core of what we do. We do not sell product or receive commissions, allowing us to provide unbiased, objective advice. We believe that your success and our success will be measured in our continuing commitment to character.
Providing clarity and confidence.
Our methodical, proven planning services provide clarity on where you stand today and provide confidence in taking the right steps to fill in the gaps. This approach to wealth management is in sharp contrast to the sales-first and move-on mentality prevalent in the financial services industry.
Delivering sound analysis.
Oasis has the training and experience in multiple disciplines (law, accounting, finance, tax) to deliver sound analysis and tailored advice you need in an increasingly complicated and busy world. Collaboration with the Alliance of Comprehensive Planners (over 150 planners nationwide), academic-based investment managers, and your existing advisors leads to actionable steps you can be confident in.
Secured web-conferencing.
We can meet you in remote markets through web-conferencing under various state's de minimis rules. It's easy, saves you travel time, and is an effective experience.
Fee-Only, Fiduciary, Independent:

Three Important Criteria to Consider When Choosing a Financial Advisor.
Specialties
Comprehensive Financial Planning
Retirement Income Planning
Investment Management
Tax Planning
College Education Planning
Ideal Clients
Retirees and Near Retirees
Widows
Growing Families
Business Owners and Executives
Sudden Money Situations
Novice Investors
Working Together
In-Office Meetings
Virtual Meetings
Clearly Defined Fees
No Product Sales
Complimentary Initial Consultation
Professional Designations & Affiliations
Mel Bond is a NAPFA-Registered Financial Advisor

The National Association of Personal Financial Advisors (NAPFA) is a leading professional association of Fee-Only financial advisors—highly trained professionals who are committed to working in the best interests of those they serve.

Mel Bond is a CERTIFIED FINANCIAL PLANNER™ Professional - Click for Verification

CFP® professionals are held to strict ethical standards to ensure financial planning recommendations are in your best interest. What's more, a CFP® professional must acquire several years of experience related to delivering financial planning services to clients and pass the comprehensive CFP® Certification Exam before they can use the CFP® designation.

Mel Bond is a holder of the right to use the Chartered Financial Analyst® designation

The CFA Program is the most respected and recognized investment management designation in the world with less than 200,000 charterholders globally.

This advisor has earned the Chartered Financial Analyst® designation (CFA® charter) by passing all three of the CFA exams and gaining relevant industry experience, demonstrating their mastery of the investment analysis and decision-making skills most needed in the global investment management profession.

Mel Bond is a Member of the CFA Institute

The CFA Institute is a global, not-for-profit organization comprising the world's largest association of investment professionals. With more than 170,000 members and 150 regional societies around the world, the organization is dedicated to developing and promoting the highest educational, ethical, and professional standards in the investment industry.

Oasis Wealth Planning Advisors is an Approved Dimensional Funds Advisor

Dimensional believes an advisor can work closely with you to understand your financial needs and provide a range of wealth management services, while encouraging the discipline essential to long-term investment success. Financial advisors who work with Dimensional operate independently from Dimensional and vary in the extent to which they use Dimensional funds.
Office Locations:
3102 West End Ave.
Suite 400
Nashville, TN 37203

2202 N. West Shore Blvd.
Suite 200
Tampa, FL 33607

941 West Morse Blvd.
Suite 100
Winter Park, FL 32789

400 Galleria Parkway
Suite 1500
Atlanta, GA 30339

4555 Mansell Rd
Suite 300
Alpharetta, GA 30022

7027 Old Madison Pike NW
Suite 108
Huntsville, AL 35806

450 East 96th Street
Suite 500
Indianapolis, IN 46240

725 Cool Springs
Suite 600
Franklin, TN 37067

200 Prosperity Drive
Knoxville, TN 37923