Michael Babcock
CFP®, CPA
The Wealth Conservatory
Financial Advisor
Michael
Babcock
CFP®, CPA
The Wealth Conservatory
Financial Advisor
As a fee-only financial planner, my focus is to offer unbiased financial advice to help you achieve your life goals.
- Michael Babcock, CFP®, CPA
Fee-Only Planner with offices in New Hampshire, Missouri, and California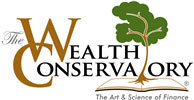 Michael Babcock is a
Pleasanton, CA fee-only financial planner
. The Wealth Conservatory provides comprehensive and objective financial planning to help clients organize, grow and protect their assets through life's transitions. As a fee-only, fiduciary, and independent financial advisor, Michael Babcock is never paid a commission of any kind, and has a legal obligation to provide unbiased and trustworthy financial advice.
Before becoming a financial planner, Michael Babcock worked as an accountant for almost six years. It was during this time that he saw first-hand how seemingly "small" financial decisions can have an enormous impact on whether someone reaches their long-term financial goals. He came to realize that people don't deliberately sabotage their goals with poor financial choices; they simply lack the right information, tools, and guidance to make better decisions.
Seeing a tremendous need for unbiased financial guidance, Michael earned the prestigious Certified Financial Planner® practitioner designation and began delivering such advice in his own Fee-Only financial planning firm. He enjoys providing advice that focuses on the "big picture," makes a real difference in peoples' lives, and gives direction and meaning to their day-to-day financial choices.
Michael has been a resident of Springfield, Missouri since childhood. He lives in a restored 1913 bungalow home in the city's historic district with his wife, Gayle, and daughter, Linnea.
Experience: Senior Advisor at The Wealth Conservatory, May 2009 – Present; Founder of and Personal Financial Advisor at Financial Planning Advocates, December 2003 – April 2009; Senior Accountant at Elliott, Robinson & Company, LLP – January 1998 – September 2003
Education: Certified Financial Planner™ practitioner 2004; Certified Public Accountant, 2000; Bachelor of Science, Accounting, 1998, Missouri State University
Memberships and Affiliations: National Association of Personal Financial Advisors; the Garrett Planning Network (GPN); Financial Planning Association; American Institute of Certified Public Accountants; Missouri Society of Certified Public Accountants; Greene County Estate Planning Council
Outside the Office: Michael acts on his passion for preserving local architectural landmarks by serving as a member of the Downtown Springfield Association and as a member of the City of Springfield Landmarks Board.
Michael Babcock is a Member of the National Association of Personal Financial Advisors
The National Association of Personal Financial Advisors (NAPFA) is the country's leading professional association of Fee-Only financial advisors - highly trained professionals who are committed to working in the best interests of those they serve.
NAPFA members live by three important values:
To be the beacon for independent, objective financial advice for individuals and families.
To be the champion of financial services delivered in the public interest.
To be the standard bearer for the emerging profession of financial planning
The Art and Science of Finance
Whether one is managing finances (including but not limited to investments) at home or for an entity, there is a reasonable expectation that applicable principles and methodologies will be followed. These include acting within the law and adhering to regulations; controlling risks and expenses; performing due diligence over the purchase of financial and insurance products; avoiding conflicts of interest; monitoring progress and performance; and reporting to others. How many of us have the knowledge, skills, resources, and experience to meet this expectation?

The Wealth Conservatory educates and consults individuals and entities on excellence in stewarding finances for themselves, their families, trusts, foundations and charitable organizations. It is a weighty responsibility to be taken seriously, ethically, and competently. We are here to help.
Fee-Only, Fiduciary, Independent:

Three Important Criteria to Consider When Choosing a Financial Advisor.
Specialties
Comprehensive Financial Planning
Retirement Income Planning
Investment Management
College Education Planning
Tax Planning
Ideal Clients
Retirees and Near Retirees
Growing Families
Business Owners and Executives
Sudden Money Situations
Novice Investors
Working Together
In-Office Meetings
Virtual Meetings
Clearly Defined Fees
No Product Sales
Complimentary Initial Consultation
Professional Designations & Affiliations
Office Locations:
6701 Koll Center Parkway
Suite 250
Pleasanton, CA 94566

2300 First Street
#336K
Livermore, CA 94550

29 School Street
Lebanon, NH 03766

264 South River Road
Bedford, NH 03110

400 East Walnut Street
Suite 128
Springfield, MO 65806