Meyer Capital Group
Regional Relationship Manager / Financial Advisor
Meyer Capital Group
Regional Relationship Manager / Financial Advisor
Investment management is a relationship business. Meyer Capital Group collaborates with you to provide the best approach for managing your portfolio and securing other financial services. By joining the Meyer Capital Group family, we will help you to build a solid financial future."
- Michael J. Howley, CFP®
100% Fiduciary + 100% of the Time = Your Interest Before Ours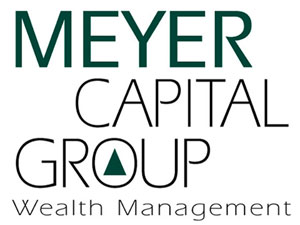 Meyer Capital Group is a fee only Marlton, NJ financial advisor and investment manager. Meyer Capital Group is one of the oldest, if not the oldest, fiduciary advisers in South Jersey. For over fifty years we have specialized in financial planning and investment management. We'll help you work towards your financial goals through all stages of your life.
Michael J. Howley joined Meyer Capital Group in April 2002. Prior to joining MCG, he served as a Senior Investment Specialist and Assistant Branch Manager with Charles Schwab & Company, where he consistently led a $3 billion branch in client servicing and asset aggregation. In addition to his day-to-day responsibilities, he was selected by Schwab management to act as the Regional Coordinator for AdvisorSource, a program for high-net wealth investors that have complex financial situations and need specialized planning solutions. For his work with the program he was awarded the prestigious "Excellence In Service Award" for superior performance and client relations. Prior to that experience, Mike worked on a trading desk at Brown & Company in Philadelphia and started his financial services career with Smith Barney specializing in the IPO market.

Mike holds an Associates of Science in Management from Pierce College, a Bachelor of Science in Business Administration from Rutgers University, and has completed all of the education requirements with Fairleigh Dickinson University for the Certified Financial Planners certification.
Mike has been authorized by the Certified Financial Planner Board of Standards (CFP Board) to use the CERTIFIED FINANCIAL PLANNER™ and CFP® certification marks in accordance with CFP Board certification and renewal requirements. The CFP® marks identify those individuals who have met the rigorous experience and ethical requirements of the CFP Board, have successfully completed financial planning coursework and have passed the CFP® Certification Examination covering the following areas: the financial planning process, risk management, investments, tax planning and management, retirement and employee benefits, and estate planning. CFP® professionals also agree to meet ongoing continuing education requirements and to uphold CFP Board's Code of Ethics and Professional Responsibility, Rules of Conduct and Financial Planning Practice Standards.
Meyer Capital Group is a fee-only investment management and financial planning firm. Our mission is to understand each client's needs and objectives and then deliver superior customer service. We are strongly committed to helping you protect your wealth using a thorough and disciplined investment approach.
Our firm was founded in 1963 by Clarence Whipple. Now managed by his grandson Tom Meyer, Meyer Capital Group has been providing superior financial advice for five decades. Today, MCG has capabilities to provide state-of-the-art portfolio management and services, but is small enough to also provide personal, one-on-one service to our client which is unique among our peers.
During its early years, in addition to providing financial advice, MCG created and managed an equity mutual fund that ultimately became, through acquisition, the Vontobel US Value Fund.
Meyer Capital Group has grown from managing less than two million in assets to over six-hundred million today. We have been given the opportunity to increase our customer base due to the firms' spectrum of new services, investment options and approaches.
"Investment management is a relationship business. Meyer Capital Group collaborates with you to provide the best approach for managing your portfolio and securing other financial services. By joining the Meyer Capital Group family, we will help you to build a solid financial future."
. . . . Thomas C. Meyer
Fee-Only, Fiduciary, Independent:

Three Important Criteria to Consider When Choosing a Financial Advisor.
Specialties
Comprehensive Financial Planning
Retirement Income Planning
ETF and Indexing Management
Small Business Retirement Accounts
ESG/Socially Responsible Products
Risk Management / Liquid Alternative Strategies
SMA (Separately Managed Accounts)
Ideal Clients
Retirees and Near Retirees
Recently Divorced and Widowed
Entrepreneurs & Business Owners
Medical Professionals
Young Families
Socially Concscious
Working Together
In-Office Meetings
Virtual Meetings
No-Cost Initial Consultation
Flat Rate & Hourly Planning
% of Assets Under Management
Professional Designations & Affiliations
Michael Howley is a CERTIFIED FINANCIAL PLANNER™ Professional - Click for Verification

CFP® professionals are held to strict ethical standards to ensure financial planning recommendations are in your best interest. What's more, a CFP® professional must acquire several years of experience related to delivering financial planning services to clients and pass the comprehensive CFP® Certification Exam before they can use the CFP® designation.

Michael Howley is a NAPFA Associate Member

The National Association of Personal Financial Advisors (NAPFA) is a leading professional association of Fee-Only financial advisors—highly trained professionals who are committed to working in the best interests of those they serve.

Meyer Capital Group an Independent Registered Investment Advisor (RIA)

Independent Registered Investment Advisors (RIAs) are professional independent advisory firms that provide personalized financial advice to their clients, many of whom have complex financial needs. Because these advisors are independent, they are not tied to any particular family of funds or investment products. As fiduciaries, they are held to the highest standard of care – and are required to act in the best interests of their clients at all times. RIA is not a designation, credential, endorsement, membership organization, or award. A RIA is a professional advisory firm registered with the U.S. Securities and Exchange Commission (SEC) or state securities regulators.
Contact

Michael J. Howley
Office Locations:
5 Greentree Center
525 Route 73 North Suite 312
Marlton, NJ 08053