Michael Rauth
MBA, CFP®, RICP®
North Haven Financial LLC
Founder, Financial Advisor
Michael
Rauth
MBA, CFP®, RICP®
North Haven Financial LLC
Founder, Financial Advisor
We do our best work for people who are close to retirement or recently retired. We will help you learn how to retire and create a life that you love with confidence and peace of mind. We specialize in creating tax-efficient retirement income strategies so that you can live your best life with confidence.
- Michael Rauth, MBA, CFP®, RICP®
Fee-Only financial planner located in Scarborough, ME, serving clients locally and across the country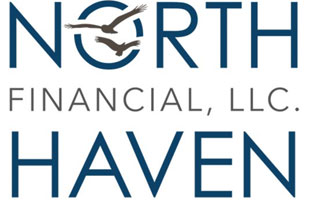 Michael Rauth is a Scarborough, ME fee-only financial planner. North Haven Financial LLC provides comprehensive and objective financial planning to help clients create a sustainable income plan for retirement and to organize, grow and protect their assets through the transition to retirement and beyond. As a fee-only, fiduciary, and independent financial advisor, Michael Rauth is never paid a commission of any kind, and has a legal obligation to provide unbiased and trustworthy financial advice.
Michael Rauth is a fee-only financial advisor at North Haven Financial LLC, located in Scarborough, ME., and works with clients virtually nationwide.
Our Mission is to enable client members to live a life of joy and fulfillment with financial peace of mind.
A trusted Fee-Only Advisor, helping people answer the question "Can I Retire?" Find out if work is optional, & develop an income stream to replace your paycheck.
I help people preparing for, or beginning retirement, to achieve their financial goals with peace of mind, by providing comprehensive financial planning, with an emphasis on developing tax-aware retirement income strategies, and investment management.
Michael Rauth is a Member of the National Association of Personal Financial Advisors

The National Association of Personal Financial Advisors (NAPFA) is a leading professional association of Fee-Only financial advisors - highly trained professionals who are committed to working in the best interests of those they serve.
NAPFA members live by three important values:
To be the beacon for independent, objective financial advice for individuals and families.
To be the champion of financial services delivered in the public interest.
To be the standard bearer for the emerging profession of financial planning.
Our mission is to help you to live a life of joy and fulfillment with financial peace of mind. Achieve financial freedom & pursue the life you were born for.
Fee-Only, Fiduciary, Independent:

Three Important Criteria to Consider When Choosing a Financial Advisor.
Specialties
Retirement Income Planning (Safe & Sustainable Withdrawal Strategies)
Tax Planning / Tax Reduction Strategies
Social Security Claiming Strategies
Investment Management
Comprehensive Financial Planning
Ideal Clients
Retirees and Near Retirees
Early Retirees / Planning for Early Retirement Soon
Sudden Money Situations, When Work Becomes Optional
Working Together
Complimentary Initial Consultation
Virtual Meetings
Clearly Defined Fees
A Collaborative Planning Process
No Product Sales
Professional Designations & Affiliations
Office Locations:
43 Longmeadow Rd
Scarborough, ME 04074