Michael Searcy
AIFA®, CFP®, ChFC®
Searcy Financial Services
Founding Advisor
Michael
Searcy
AIFA®, CFP®, ChFC®
Searcy Financial Services
Founding Advisor
As a fee-only financial planner, my focus is to offer unbiased financial advice to help you achieve your life goals.
- Michael Searcy, AIFA®, CFP®, ChFC®
Fee-Only Financial Planner serving the Naples, FL area.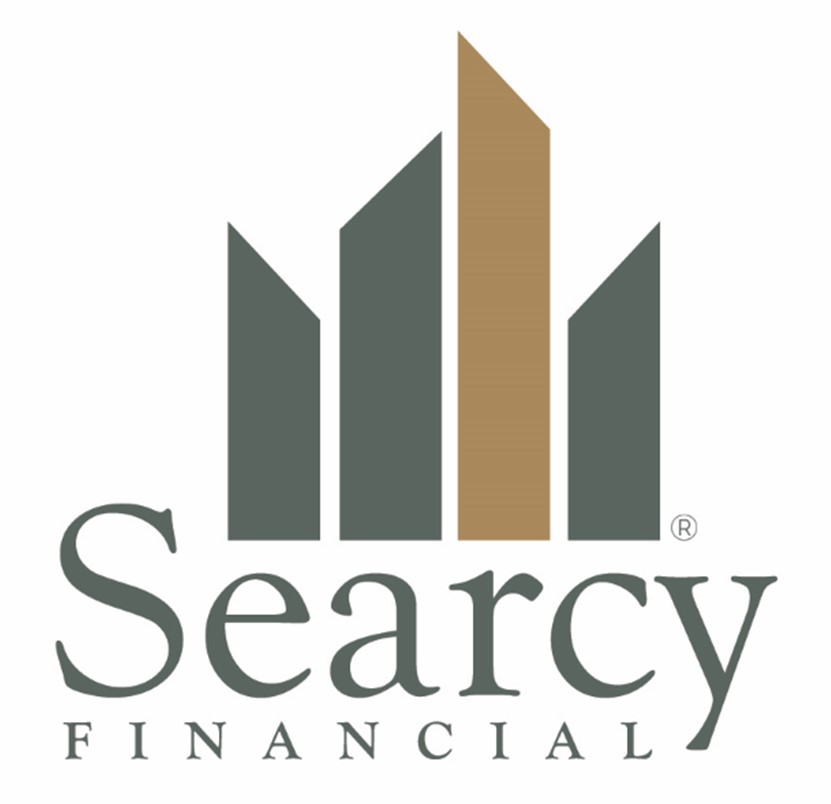 Michael Searcy is a Naples, FL fee-only financial planner with additional offices in Overland Park, KS and serving clients nationwide. Searcy Financial Services provides comprehensive and objective financial planning to help clients organize, grow and protect their assets through life's transitions. As a fee-only, fiduciary, and independent financial advisor, Michael Searcy is never paid a commission of any kind, and has a legal obligation to provide unbiased and trustworthy financial advice.
Michael Searcy is the Founding Advisor at Searcy Financial Services.
---
What I Stand For:
My life's passion is helping people, from assisting clients in solving problems and reaching their goals to serving on charitable boards, mentoring younger people, being an active Rotarian and supporting our company's various charitable activities. I specialize in helping my clients achieve their vision of an ideal life by acting as a resource for honest, accurate information, perhaps even helping them think differently about life, and encouraging effective implementation of their life choices.
Outside of Work, You'll Find Me:
My wife Sandy and I have four children (plus their spouses) and nine natural grandchildren, plus two more from a family merger. I enjoy cooking, grilling, swimming, golf, tennis, pickleball, socializing with friends, hanging out with my kids and grands as well as experiencing the world through international travel (33 countries so far). I have completed 16 marathons across the world, including one in Antarctica.
Favorite Quote:
Happiness is not a goal...it's a by-product of a life well lived. –Eleanor Roosevelt
Professional Affiliations:
Michael is a member of the Review Committee for the Center for Fiduciary Studies, a division of fi360, Inc. He has served as President of the Kansas City Chapter of the Financial Planning Association as well as Vice President of Education and Training. In addition, he has served as an adjunct faculty member for the College for Financial Planning and the University of Missouri at Kansas City, as Education Chairman and President for the Kansas City Chapter of the Institute of Certified Financial Planners, and as an advisory board member to the National Committee of the International Association for Financial Planning.
Education and Certifications:
CFP® - Certified Financial Planning Professional
ChFC® – Chartered Financial Consultant
AIFA® - Accredited Investment Fiduciary Analyst
In the Community:
Michael has been a Rotarian since 1995. He is a Paul Harris Society Member, a Benefactor and a member of the Bequest Society. In addition, he is a board member for the Institute for International Medicine and a former member/board member of the International Association of Advisors in Philanthropy, St. Joseph Institute for the Deaf, Downey Side Adoption Agency and SAFEHOME. He was chosen as a member of the Leadership Collier Class of 2020, a program dedicated to educating local business leaders about the societal and economic challenges facing the community today.
In the Media:
Mike has served as a contributing expert and source for several books and national publications. He is frequently quoted in industry publications and authored the book Searcy on Educated Investing. He also serves as a contributing guest columnist for local and national publications. Michael has been named a "Five Star Wealth Professional" in 2012, 2014, 2015, and 2017-2023.
Michael Searcy is a Member of the National Association of Personal Financial Advisors

The National Association of Personal Financial Advisors (NAPFA) is a leading professional association of Fee-Only financial advisors - highly trained professionals who are committed to working in the best interests of those they serve.
NAPFA members live by three important values:
To be the beacon for independent, objective financial advice for individuals and families.
To be the champion of financial services delivered in the public interest.
To be the standard bearer for the emerging profession of financial planning.
We are passionate about viewing wealth from your perspective, to help you achieve success on your terms, Where You Stand.®
We do not assume to know what "success" means to any of our clients but we work together to find better ways to make life and wealth more enjoyable and intentional. I guess you could say helping our clients enjoy their life is our ultimate goal, and if we can make their wealth simpler to manage, more secure, better understood for future generations, and more connected to their life, then we've accomplished something worthwhile.
Our clients choose us because...
We ask questions and take the time to understand your perspective on wealth and life.
We help your family marry your values with your money so you can make better decisions.
We educate your family on the true value of their wealth and how to leverage it for living better lives.
We show your business how to develop employee loyalty through thoughtful retirement programs.
We introduce and collaborate with other expert advisors when needed.
We are available, when you need us and how you need us. We stand where you stand.
Who We Help
We serve successful individuals and families, business owners and retirement plan sponsors. Each client has their own needs, desires, roadblocks, and big picture goals. What they have in common is a desire to do the best for themselves and those around them – this could mean their family, their employees or their community. We help address the financial needs so our clients can spend their limited time nurturing relationships and exploring passions.
We have a compassionate understanding for the needs of our clients and spend time walking them through any specific concerns they may have.
Over the years, we have developed vast experience helping the following unique groups:
Doctors and Medical Professionals
How We Do It
Fee-Only, Fiduciary, Independent:

Three Important Criteria to Consider When Choosing a Financial Advisor.
Specialties
Comprehensive Financial Planning
Investment Management
Retirement Income Planning
College Education Planning
Generational Planning
Ideal Clients
Growing Families
Retirees and Near Retirees
Business Owners and Executives
Sudden Money Situations
Novice Investors
Working Together
In-Office Meetings
Virtual Meetings
Clearly Defined Fees
No Product Sales
Complimentary Initial Consultation
Professional Designations & Affiliations
Office Locations:
4851 Tamiami Trail North
Suite 200
Naples, FL 34103

12980 Foster St
Suite 160
Overland Park, KS 66213